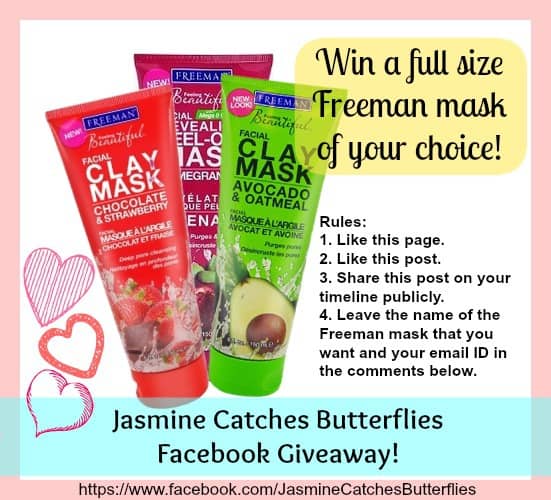 I recently reached the milestone of 200+ likes on my facebook page and as a little thank you gift for my butterflies I am giving away a FULL size Freeman Mask of your choice!
WINNER ANNOUNCEMENT!
Thank you everybody who participated! This was just a little thank you gift for my beautiful butterflies who have supported me all this while, and surely there will be more awesome giveaways organized in the future. So, stay tuned and please don't be disheartened if you didn't win today. I felt as nervous as you all while entering names in the selector, and I wish I could give out prizes to each and every one of you because that's how encouraged I feel with your every like and comment but sadly that's not very practical at the moment. Nonetheless, I'm always here at your service, to help and guide you or even just talk to you when you need a friend. 🙂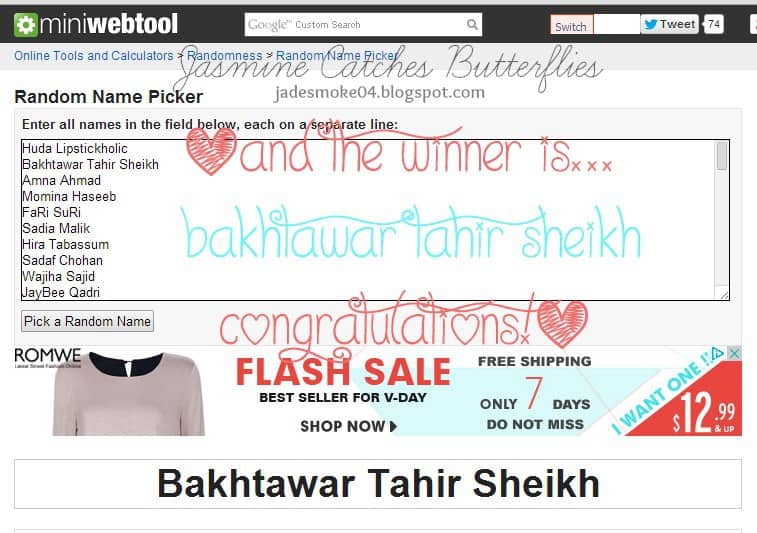 Congratulations Bakhtawar Tahir Sheikh! Please respond to my email. You have 48 hours to respond or another winner will be chosen. xx
(CLOSED)
The rules are simple and straightforward. Please read carefully, and if you have any queries, you may ask by leaving a comment below before entering.
Rules:


1. Like my Facebook Page here.
2. Like the giveaway post on facebook here.
3. Share the photo in the post linked above on your timeline publicly.
4. Leave me a comment on the post linked above with your email ID and the mask that you would like to win, so that you can be contacted in case you win.
Terms & Conditions:


Please note that there will be only ONE lucky winner chosen randomly. Failure to follow any of the rules and multiple sharing may lead to disqualification. Also, I am not to be held responsible if any damage occurs to the prize during the shipping process and if the Freeman mask of your choice is not available at the time of my purchase. In the latter case, the winner will get to choose another flavour if they wish to OR they can pass the prize and another winner will be chosen.
This giveaway is only open to Pakistan Residents. (Sorry my international people but watch this space, there will be international giveaways too in the near future). If you are below 18, please take your parents' permission before entering.
My First Facebook Giveaway will end on Saturday, 25th January 2013.
Read for update: https://www.facebook.com/JasmineCatchesButterflies/posts/607083102680281?stream_ref=10
NEW Date: Friday, 24th January 2013.
Good Luck! *^^*