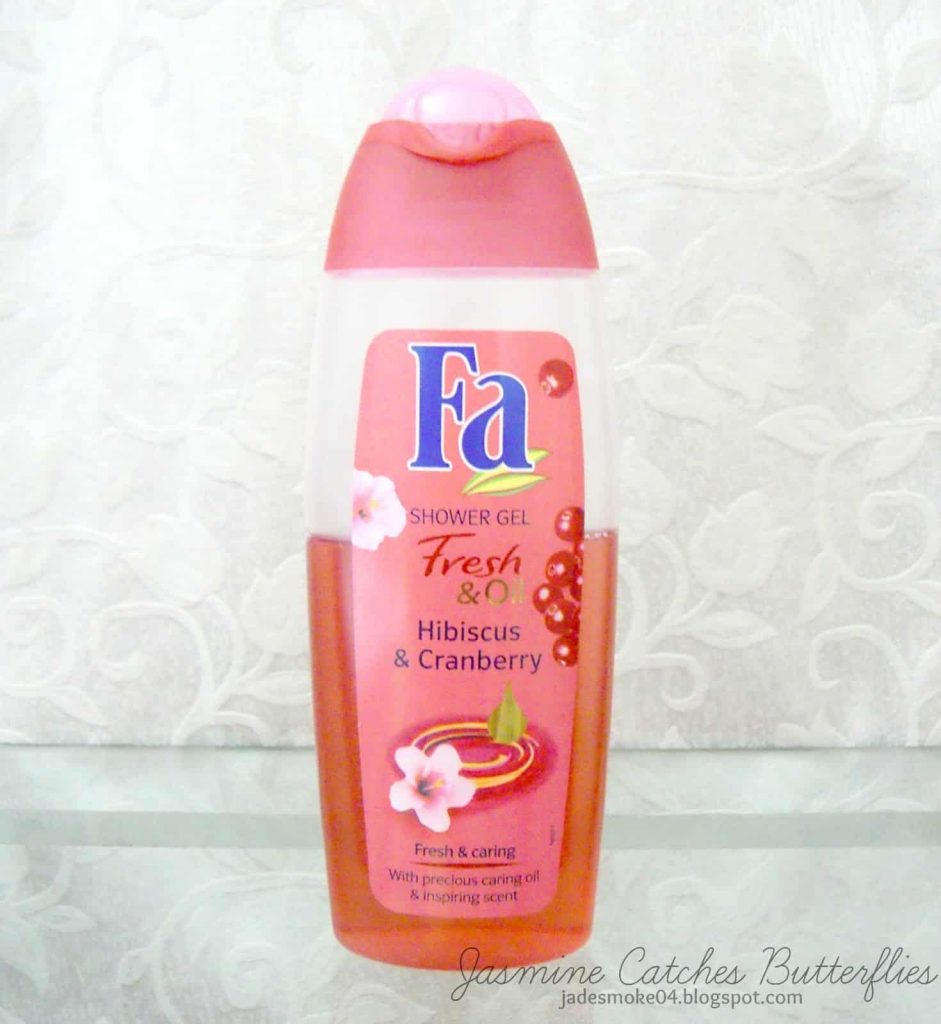 Fa shower gel in Hibiscus & Cranberry comes in a soft plastic bottle which has a tight flip up lid that can effectively prevent any spillage. The shower gel itself has a runny consistency and lathers up nicely on a loofah. It has a nice fruity scent which is very feminine, however, it does not linger on the skin for long after shower. The fact that it has 'precious caring oil' in it makes it somewhat of a winner for me, given the price. You can undoubtedly feel a thin film of oil on the skin right after the wash. Even though initially that made me skeptical, I soon learned that the oil doesn't make your skin greasy once you dry up, rather it leaves it feeling soft and actually helps to lock in the moisture.

Price: 165 PKR for 250ml
Availability: Local Supermarkets. I bought mine at Imtiaz Supermarket.
My Rating:

If you're looking for a good quality shower gel in budget, I'd say give it a go! 🙂 x