Hello Butterflies! 🙂
Lets do a free blog button swap to spread some love! All you have to do is share my blog's button on your sidebar and I'll share yours! 😉
Now, I know a lot of bloggers have monthly sponsors due to which they can't really put anyone's button up permanently and that's cool with me. It's a two way thing, you sponsor me for free, and I sponsor you for free. Get it? Put it up for as long as you can and I'll put up yours for the same length of time! 🙂
If you want a permanent spot on mine, make sure that you give my button a permanent spot on yours as well. At the moment I have space for only 3 permanent spots, so be quick and leave me a comment below if you want to grab one!
150×150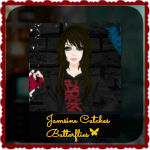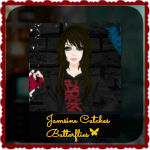 Guys, if I get a good response, I'll be giving 3 advertisers each month a chance to do a FREE button swap! After all, who doesn't like free stuff?! B-)
Please note that this on a first come, first serve basis and also make sure that your button is not bigger than 200×200.
p.s: If you want to do a guest post on my blog, you're more than welcome. Just email me at jadirahsarmad@gmail.com if you are interested.
Thanks! XO
Reader Interactions