The other week I stuffed my face with a variety of chocolate desserts and savoury goodies from Vintage Bakeshop and boy was it good! Being an impatient foodie, I always look for quick fixes when it comes to food and I love the fact that Vintage, which has been a long time favourite of mine, is now opening pop-up Bakeshops all over the city. The city being Karachi, in case you are new to my blog. I mean isn't the idea of getting freshly baked cakes and pies great, without putting in any effort or burning a hole in your pocket? I am sure you just nodded to that, and if not, let me give you a low-down on what you are missing out on.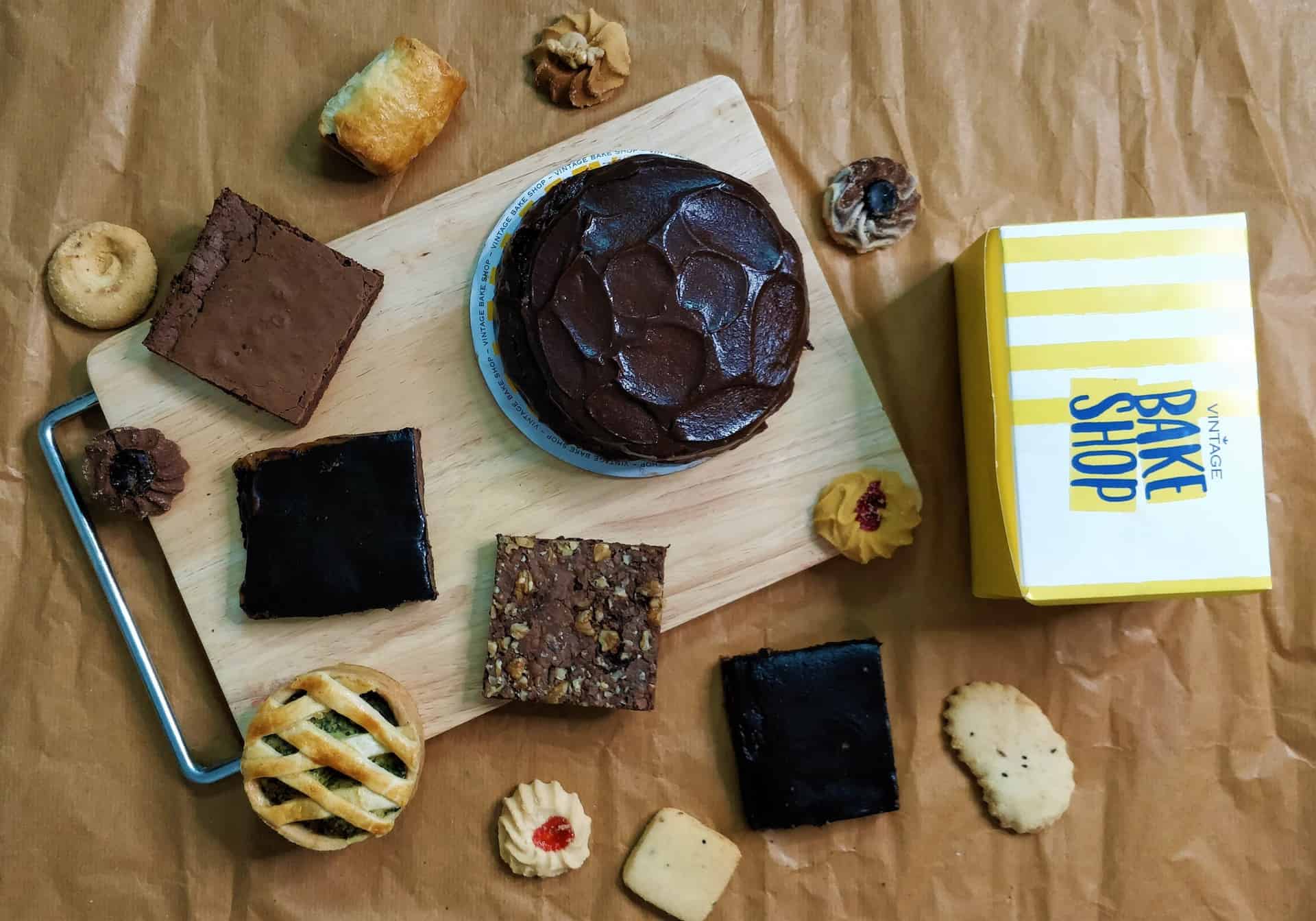 So I enjoyed more of the desserts than the savouries because I have a sweet-tooth and pardon me for not knowing the exact names of everything that you are just about to see, but again as the old saying goes, "naam mein kiya rakha hai?", let this be just a treat for your eyes before you go and treat your tastebuds!
The first things in the lot that I could not keep my hands off were the assorted biscuits. They were still warm when I got them and hence, tasted pretty good. I also really enjoyed the different types of fudge brownies Vintage Bakeshop has to offer. The Walnut Fudge and the Caramel Fudge are the two that you surely need to devour yourself. The star of the show was, of course, the cute little Nutella Cake. It was absolutely delightful and quite filling on its own. Moving onto the savouries, I got to try out the Vegetable Pie, Puff Pastry Sausage Roll and Smoked Chicken Sandwich. All of those were scrumptious, but I have to say that I loved that sandwich the most.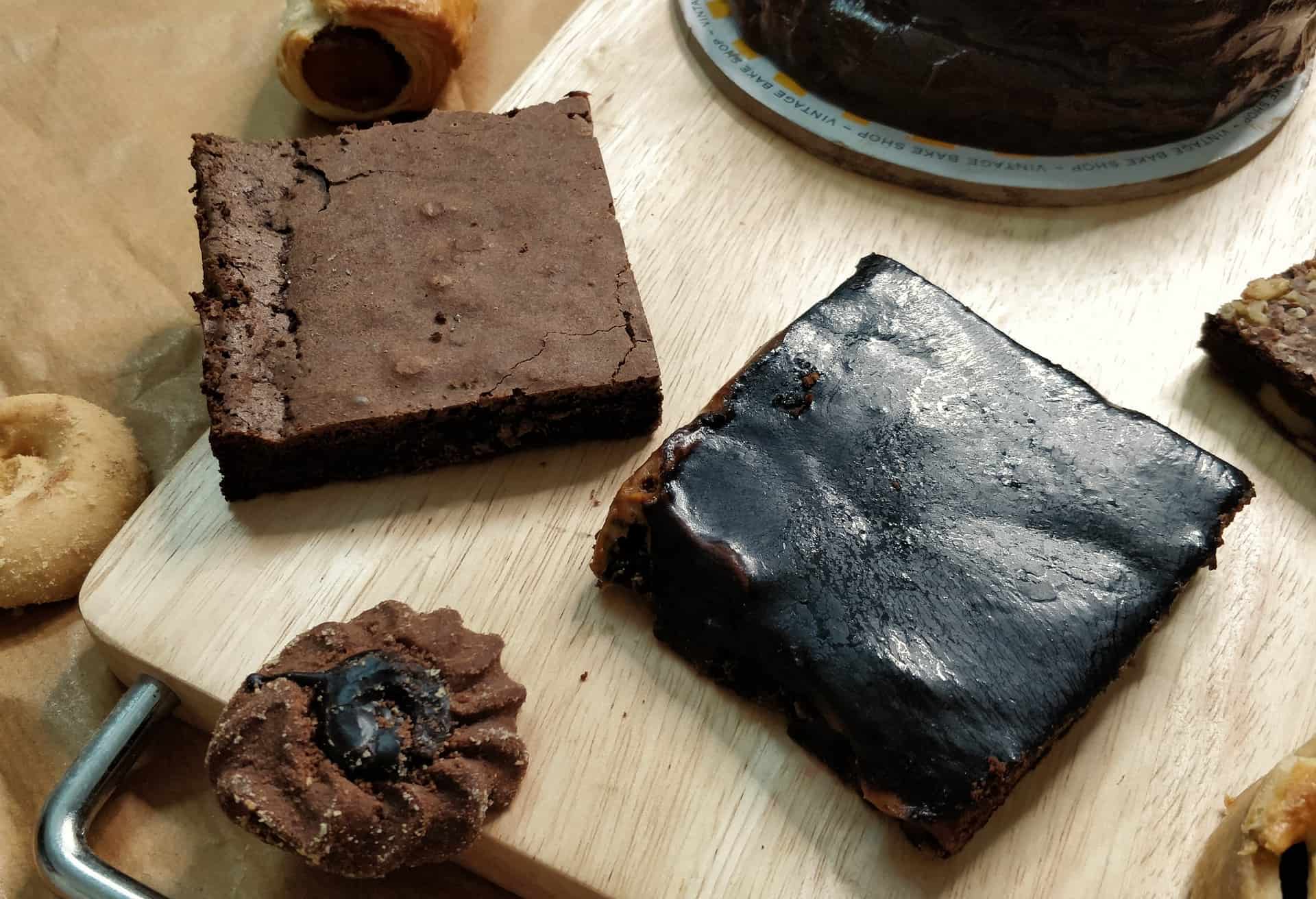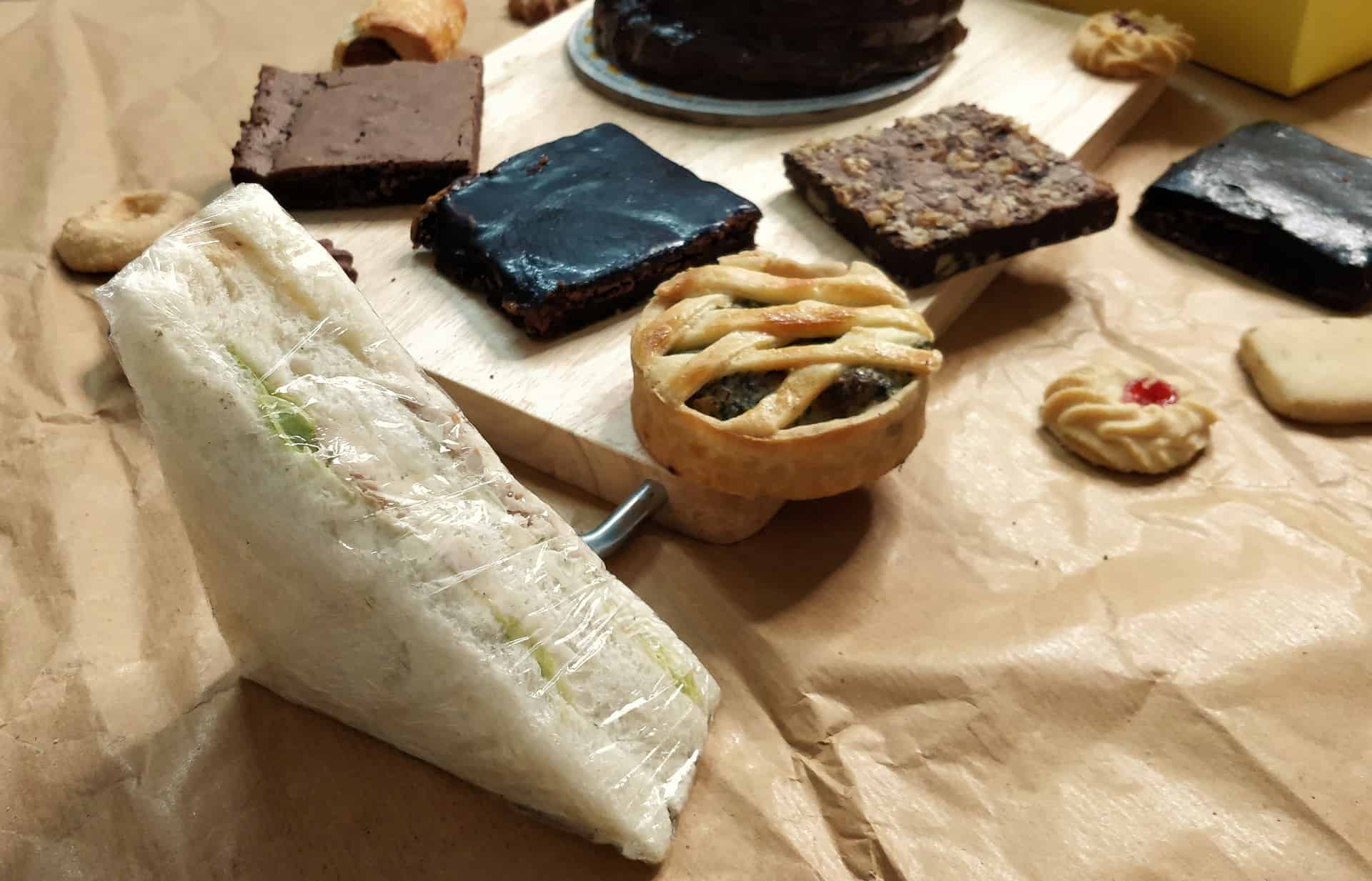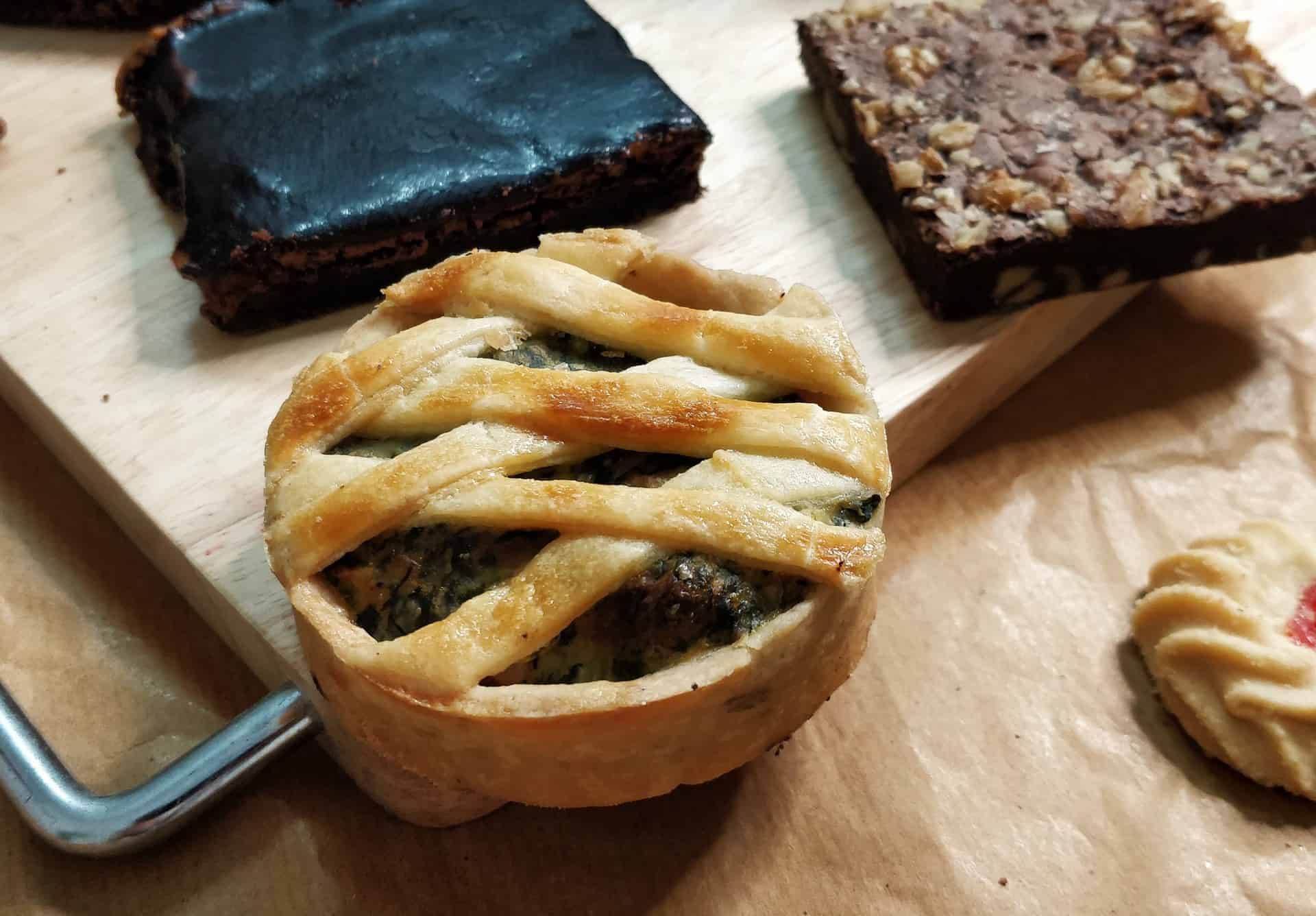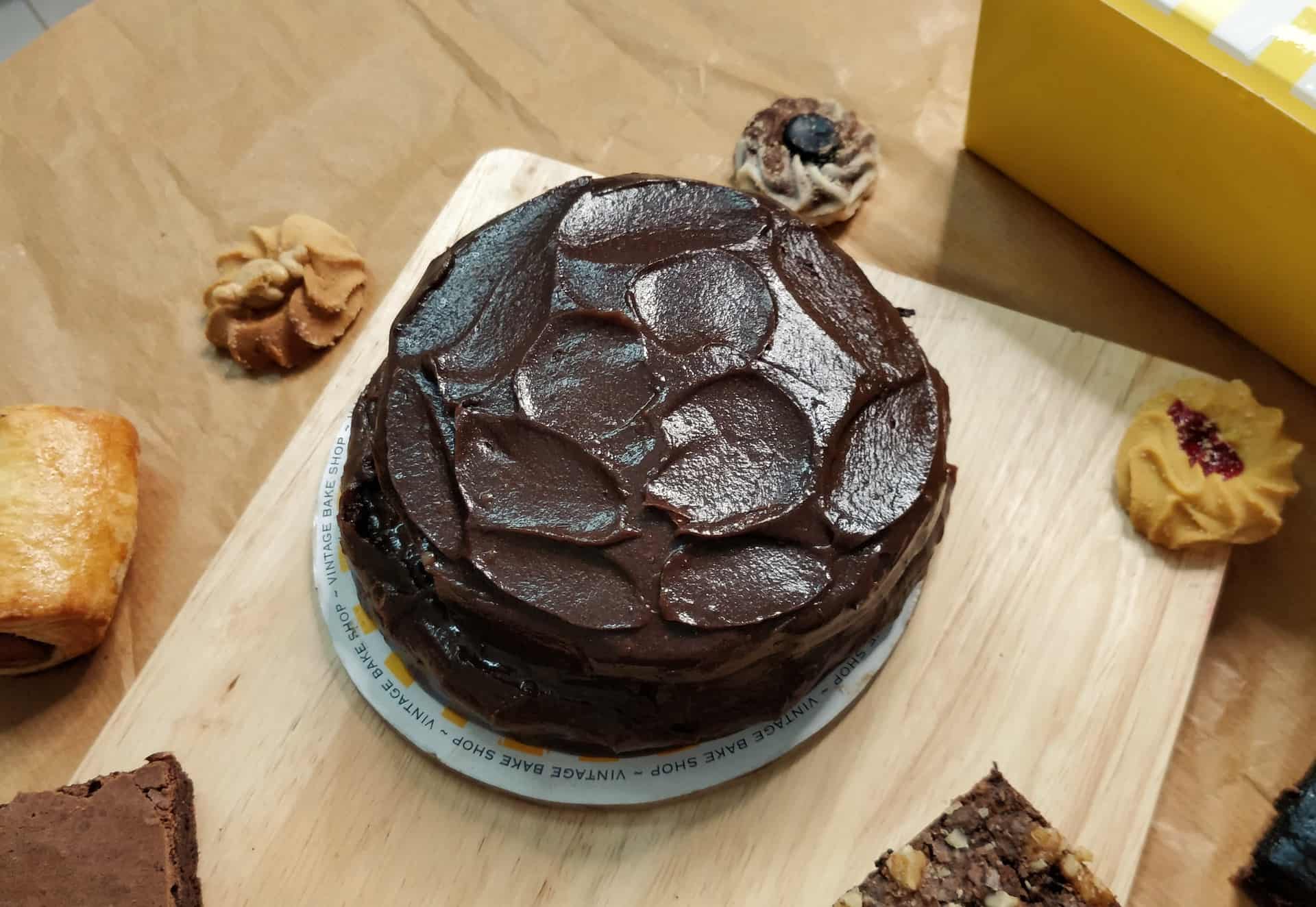 So if you want to try out these yummy sweet and savoury delights, watch out for a Vintage Bakeshop around the corner of your own street! They are currently offering free cakes on the purchase of savouries worth 699 PKR. Win-win, right? They have just opened up a pop-up shop at Badar Commercial, I saw another one opening up recently in Gulshan, on way to work, and there will be more around the town in the near future. Vintage Cafe itself will be opening up at Sindhi Muslim super soon as well!