'Weekend's over, we have already been through the second day of work in the new year, I feel absolutely exhausted, booking a Careem ride is a pain right now with drivers cancelling, is this even a good idea?' were the very many thoughts that went through my mind earlier this week just before I finally got a ride and left my home for the Thai Night at Avari Towers.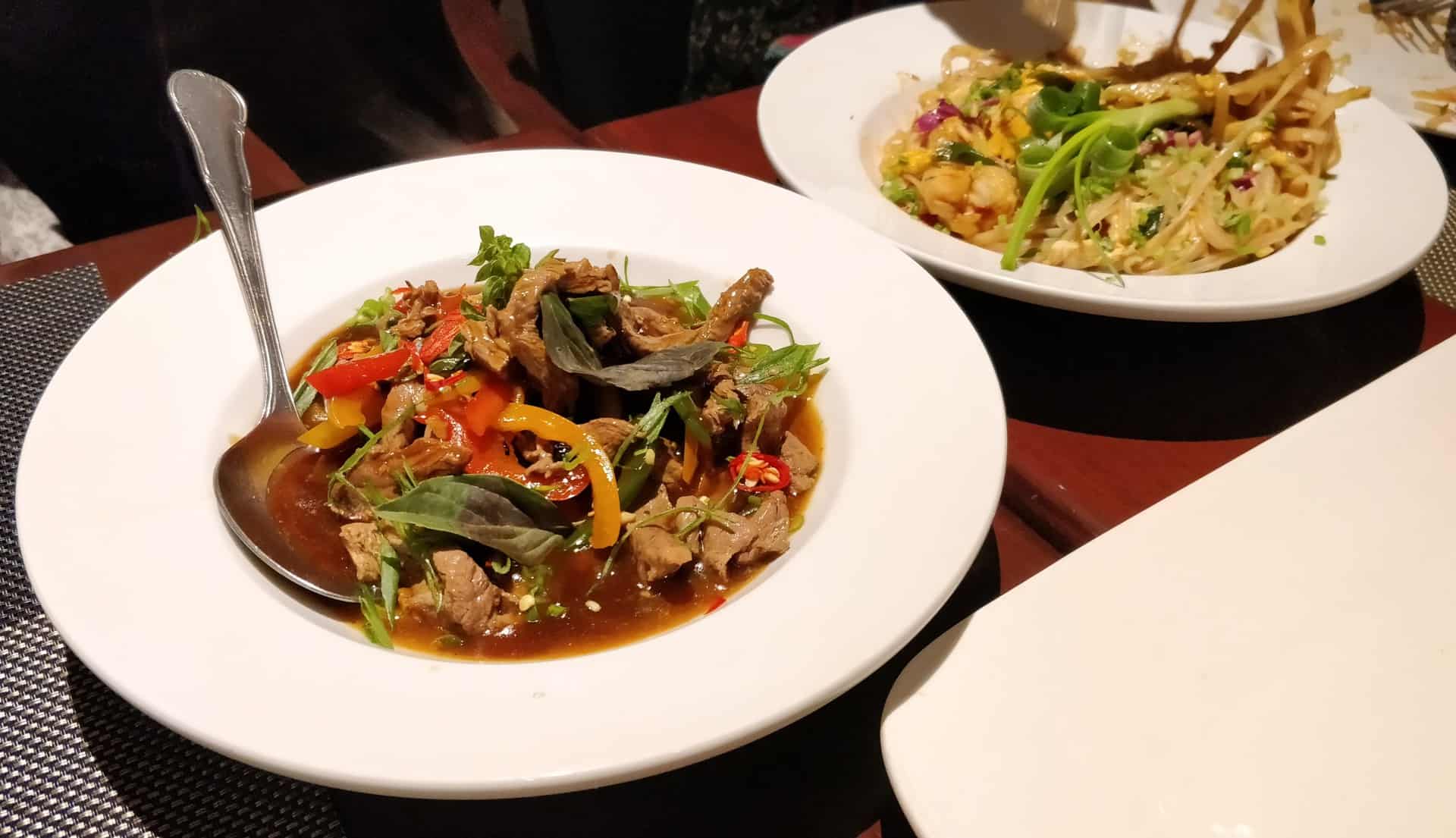 Every Tuesday night, you get to enjoy a delicious menu of Thai food at Asia Live, Avari Towers which I was totally oblivious to myself until this week. Some of my close friends, whom I would now call part of my Avari family since we hang out there so often for the food festivals and events, got to catch up over a peaceful dinner. Thai night offers an a la carte menu for the main courses and you get a buffet for soup, salad and dessert. Since we were there for menu tasting we tried pretty much everything as always. I have tried Thai food a couple of times of before and to be honest, I have never been much of a fan. However, I would say that I am so glad I went instead of staying back home because the food that night was so flavourful, it surpassed my expectations.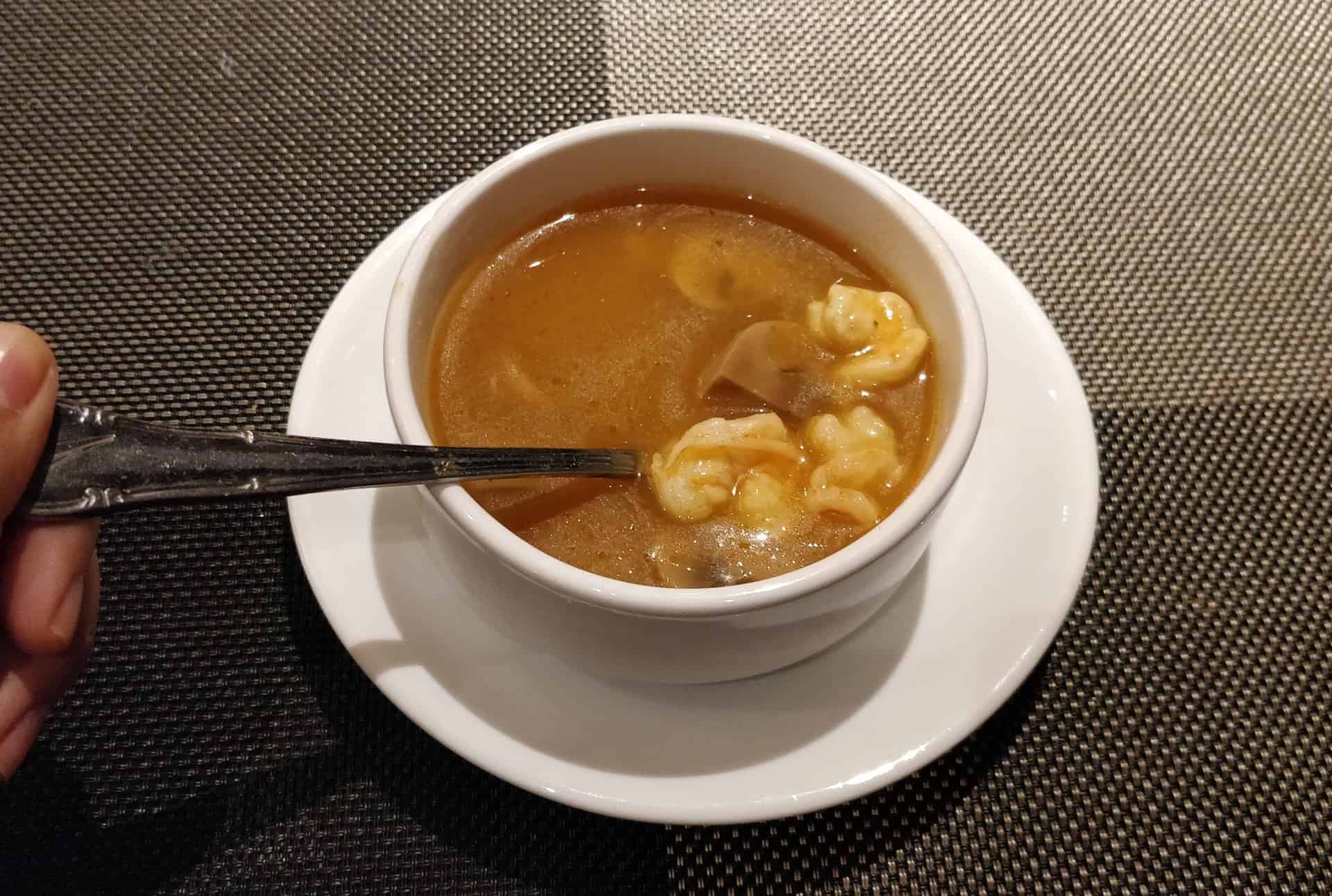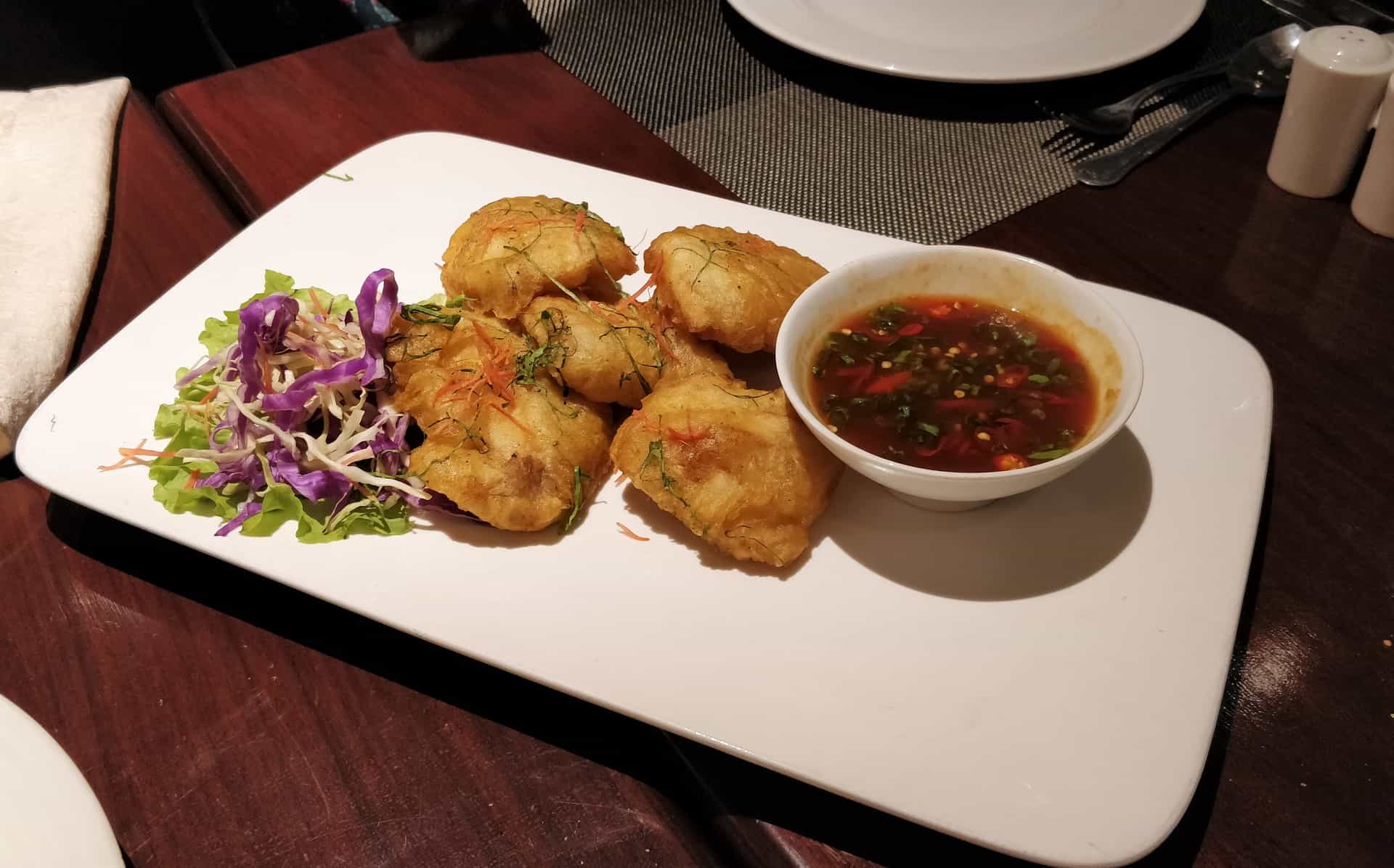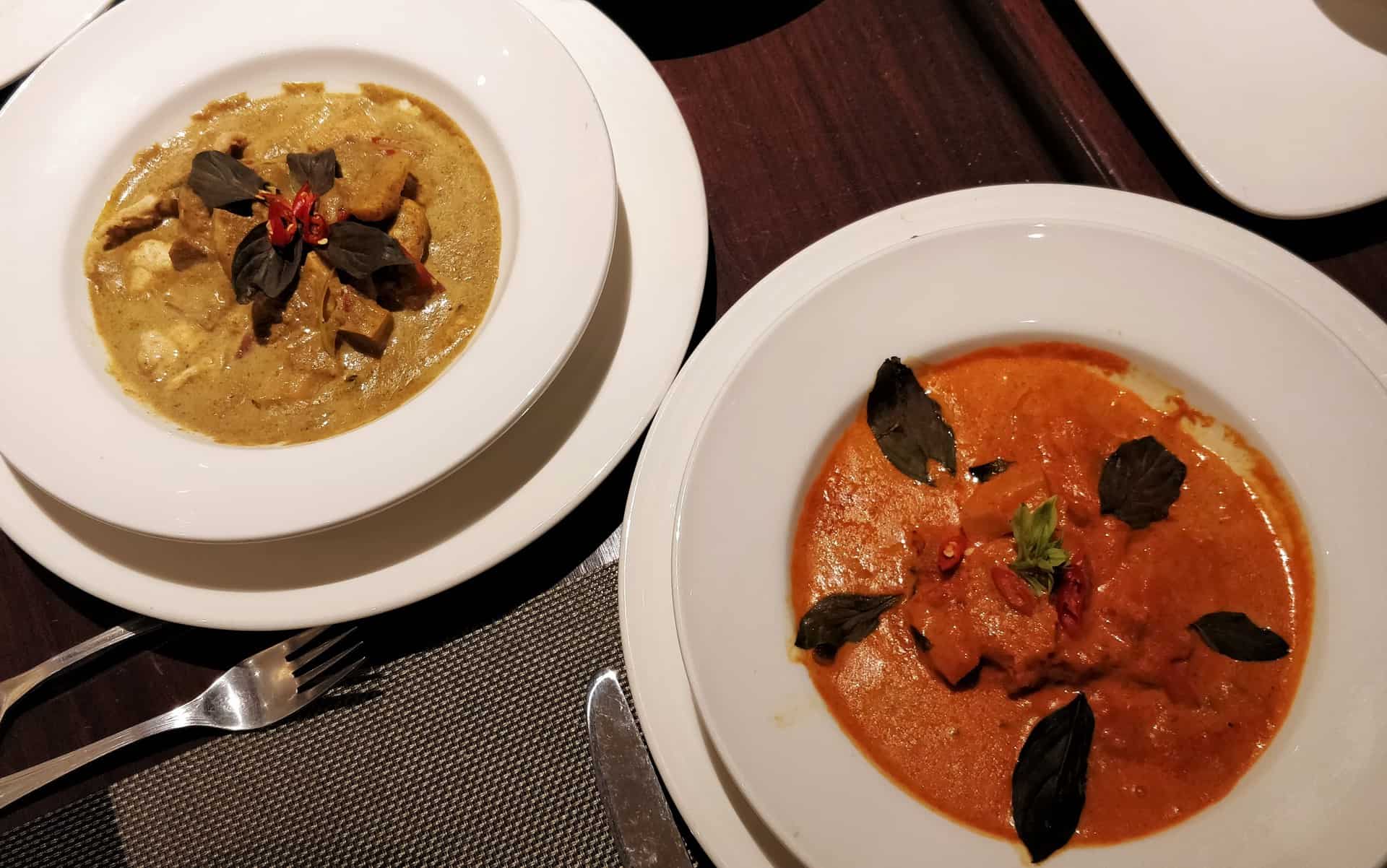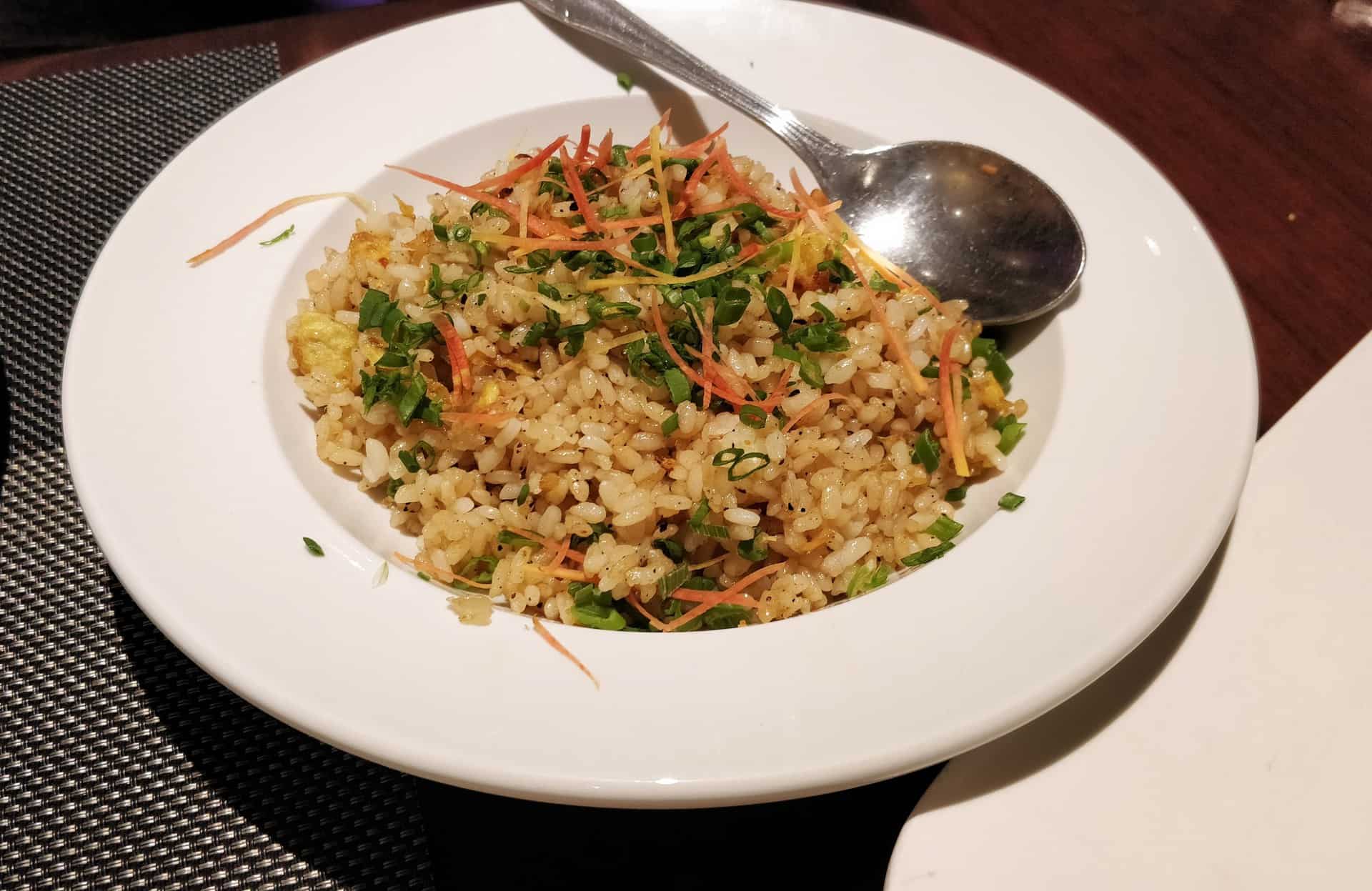 We first tried the Tom Kha Goong Soup which was a great start for me. Kha means creamy, goong means prawns so you get the picture. The soup was not very creamy though and I guess it only had a little bit of milk since it contained spice and lemon with mushrooms as well. All in all, it was packed with flavour and it was definitely the kind that makes you go back for seconds.
Onto the main course, you get six dishes on the menu which includes fried rice to go with the curries. We were first served Thai Tempura Fish with Tamarind Sauce, and dude, that is one thing that you should not miss out if you are in Karachi and love seafood. Now, I prefer prawns over fish mainly because of the smell but the fish tempura did not smell at all and it was cooked to perfection. The meat was soft and the spicy tamarind sauce with a hint of sweetness complemented it so well. Then we had the usual red Thai Curry, which had chicken in it but you can also opt for prawns or beef, with Kao Pad Phak (Thai Fried Rice) which was a little spicy but the flavours were well-balanced and I quite enjoyed the combination. We also had Duck in Yellow Curry and it was nearly as good as the red Thai curry but I do not eat duck so I only had a little bit of it.
There was also a stir-fried dish which again you get with either beef, chicken or prawns so we had Stir Fried Beef with Chilies and Holy Basil and the taste of it was bang on. I kid you not, I was amazed myself how much I enjoyed my meal that night, especially bearing in mind that I have not been too fond of Thai food in the past. The only dish that I felt was a bit bland for my liking was Pad Thai Goong Sod (Vegetable and Shrimp Thai Noodle).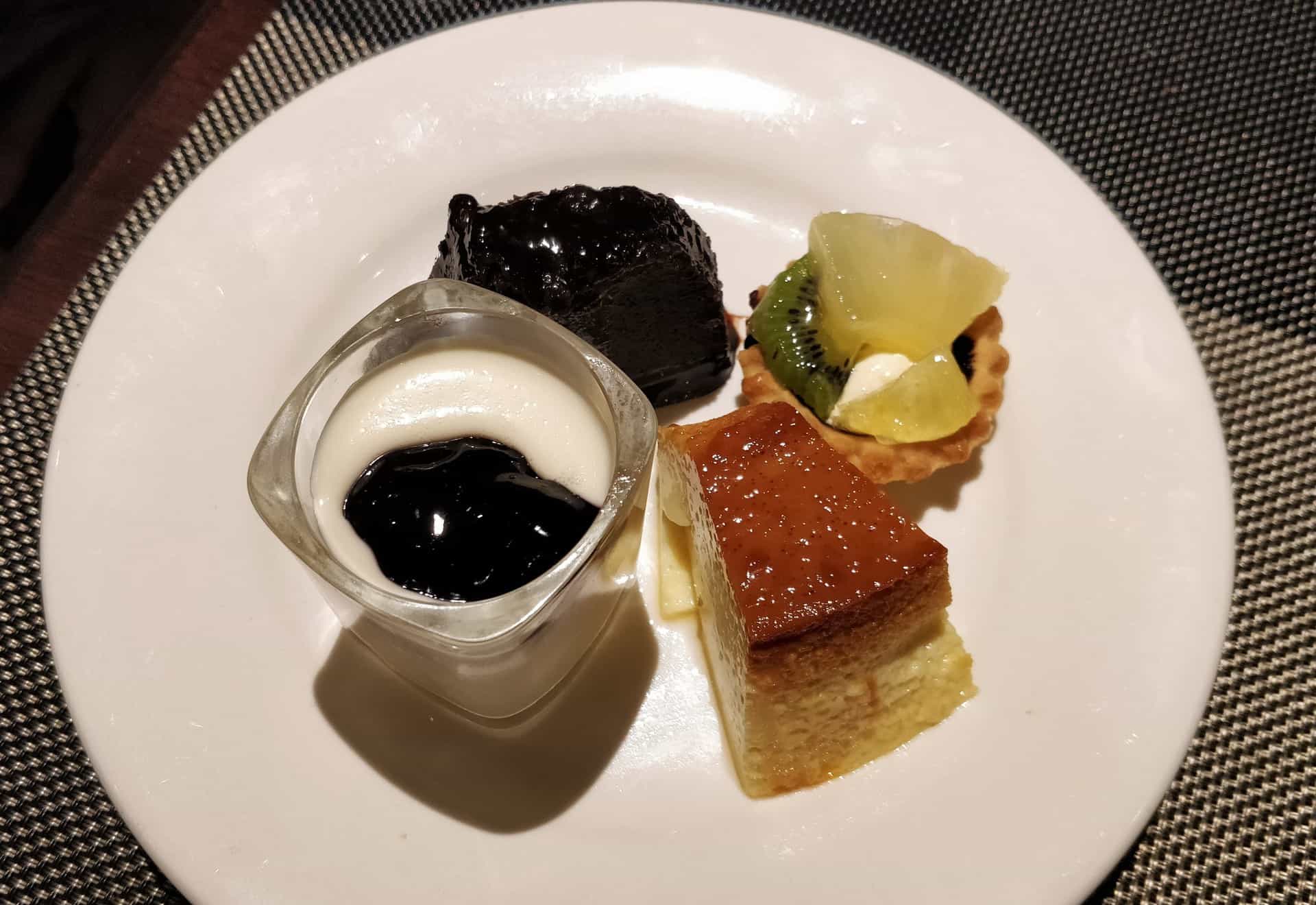 The salad and dessert menu was pretty standard that Avari Towers always has so it did not have anything to do with Thai food but again since it was a buffet, I am not complaining. I actually devoured the Steamed Chocolate Cake for the first time and OMG, I will never look back. The little fruit tarts were also yummy and of course, the blueberry cream was just perfect to end the night with.
Next time you feel low on a Tuesday night, treat yourself to some scrumptious Thai food at Avari Towers and thank me later.