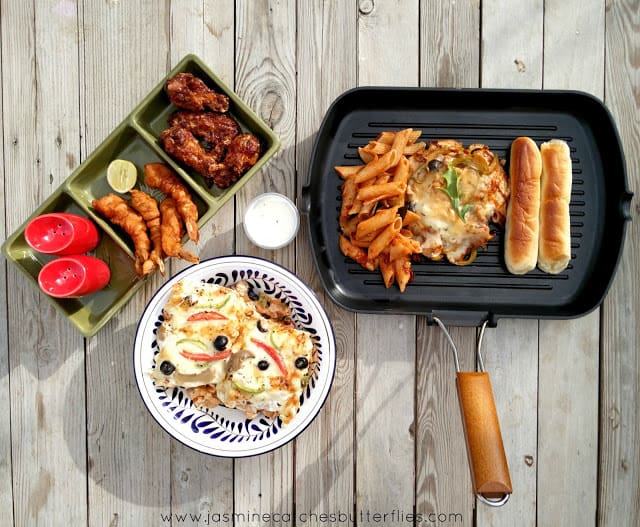 Olé Express Delivered To My Doorstep
Tasting Samples*
For all my foodies out there, I know you love cheese and sauce more than my pretty face so here is an exciting news for you! Café Olé has recently started their food delivery service called Olé Express for Clifton, Defence, MT Khan Road and I.I.Chundrigar Road. Now they were kind enough to offer me a meal from their menu for sharing my thoughts with you guys. I was sent two appetisers which I let them choose for me and two main courses which I chose myself. So I got Peppery Deep Fried Shrimps and Buffalo Wings for appetisers and then Free Form Lasagna and Chicken Parmesan Steak as main courses.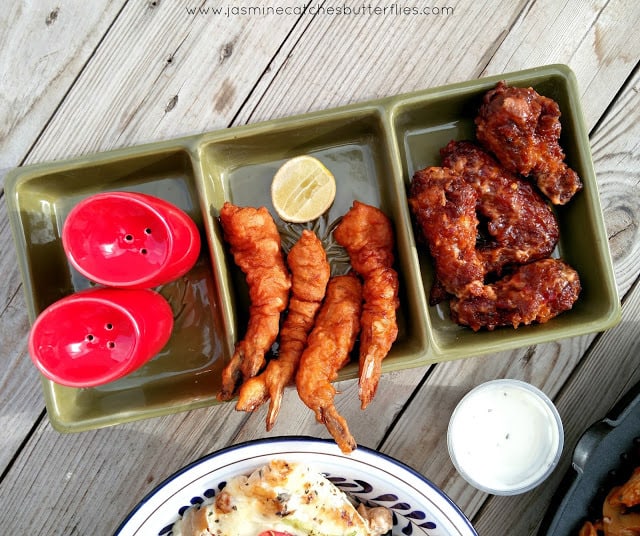 Peppery Deep Fried Shrimps and Buffalo Wings
Peppery Deep Fried Shrimps
When it comes to seafood, I love shrimps so I was really happy to see this as an appetiser. Peppery Deep Fried Shrimps are served with Tartar Sauce which is the white dip that you can see in the photographs. Since I live off Ole Express' route I was pleasantly surprised that everything was still hot, however, the steam trapped in the aluminium box had made the coating on the shrimps soggy. Nevertheless, they had a zing of lemon and still tasted good with the Tartar Sauce. I just wish there were more, haha.
Price: 460 PKR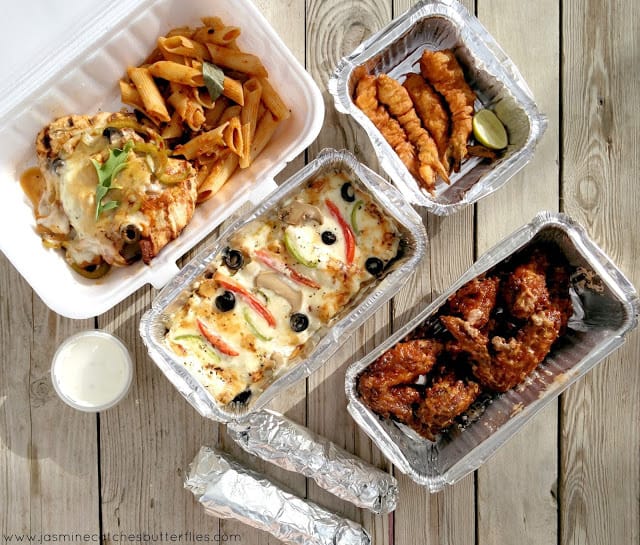 Buffalo Wings
Call me mummy daddy, I just cannot pick meat from the bones so you can imagine how helpless I feel when it comes to eating wings. My family though loves wings, especially mum and she said that the meat was perfectly tenderised. I did taste some too and I liked the juiciness and the Hot and Creamy Sauce that was on the top. This had a good sized serving for three to four people.
Price: 350 PKR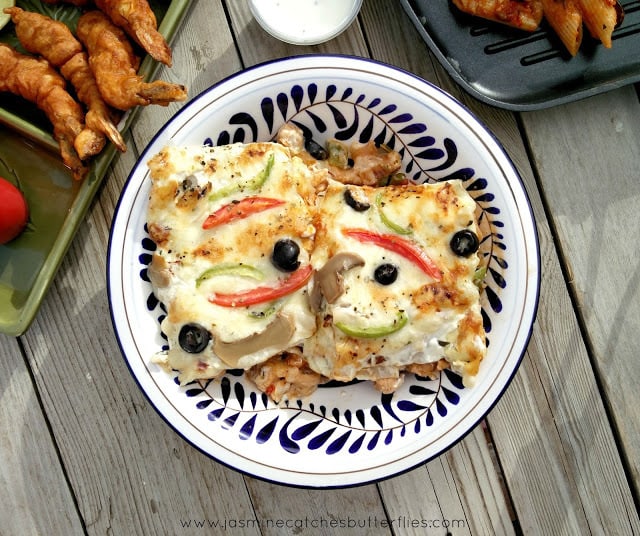 Free Form Lasagna
Free Form Lasagna
After pizza, I live for lasagna and this did not disappoint at all. The Free Form Lasagna turned out to be my dream dude food with a thick layer of cheese and cream on the top and a yummy layer of chicken in the centre. This was quite filling and turned out to be everybody's favourite in my family.
Price: 590 PKR
Chicken Parmesan Steak
Chicken Parmesan Steak
This was served with a side of penne pasta in Marinara Sauce which I am glad was not heavy and two garlic bread sticks which were warm and soft but I couldn't really taste any garlic in them. Chicken Parmesan Steak itself was topped with Marinara Sauce, mushrooms, capsicums, olives and parmesan, all of which I love. However, I found it to be slightly dry but otherwise it tasted fine.
Price: 680 PKR
If you are somebody who enjoys fast food, Italian, Mexican or Japanese cuisine, then Olé Express can be your go to joint. The delivery time takes up to an hour which is great for a quick fix. If we talk about portions and pricing, I think everything is pretty much reasonable and you are not charged for delivery which is another plus point. I savoured my meal today, especially the Free Form Pasta and I would suggest you to try out Olé Express too if you don't want to cook at home in this sweltering weather.