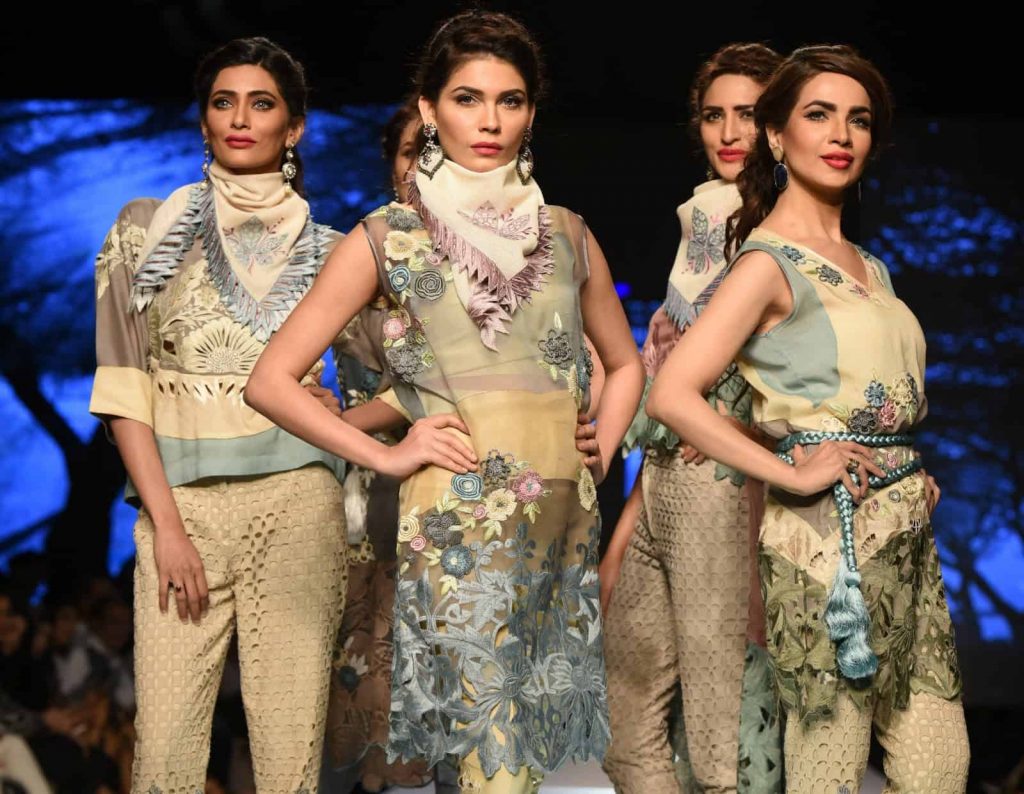 Zingara by Sanam Chaudhri
First and foremost I'd like to congratulate everybody. The whole Telenor Fashion Pakistan Week team, HSY, Latitude CRS, Lotus PR, Nabila Express, Maybelline and, of course, ALL the designers for bringing this show together and making it happen once again. Now, obviously everything that goes down the ramp is not my cup of tea but rather than completely bashing anybody's effort and point of view, I am sharing my own favourites from the Fashion Pakistan Week this time. I did ask whether I should show you everything in a single post or four separate posts for each day and the feedback I got was fifty-fifty so I am breaking my TFPW favourites into two parts. This first part will be covering Day 1 and Day 2, while the second part will cover Day 3 and Day 4.

Day 1: On the first day Nida Azwer, four of Bank Alfalah Rising Talents, Lala Textiles, Sania Maskatiya, FnkAsia, Madiha Raza and Sadaf Malaterre showcased and here are my favourites.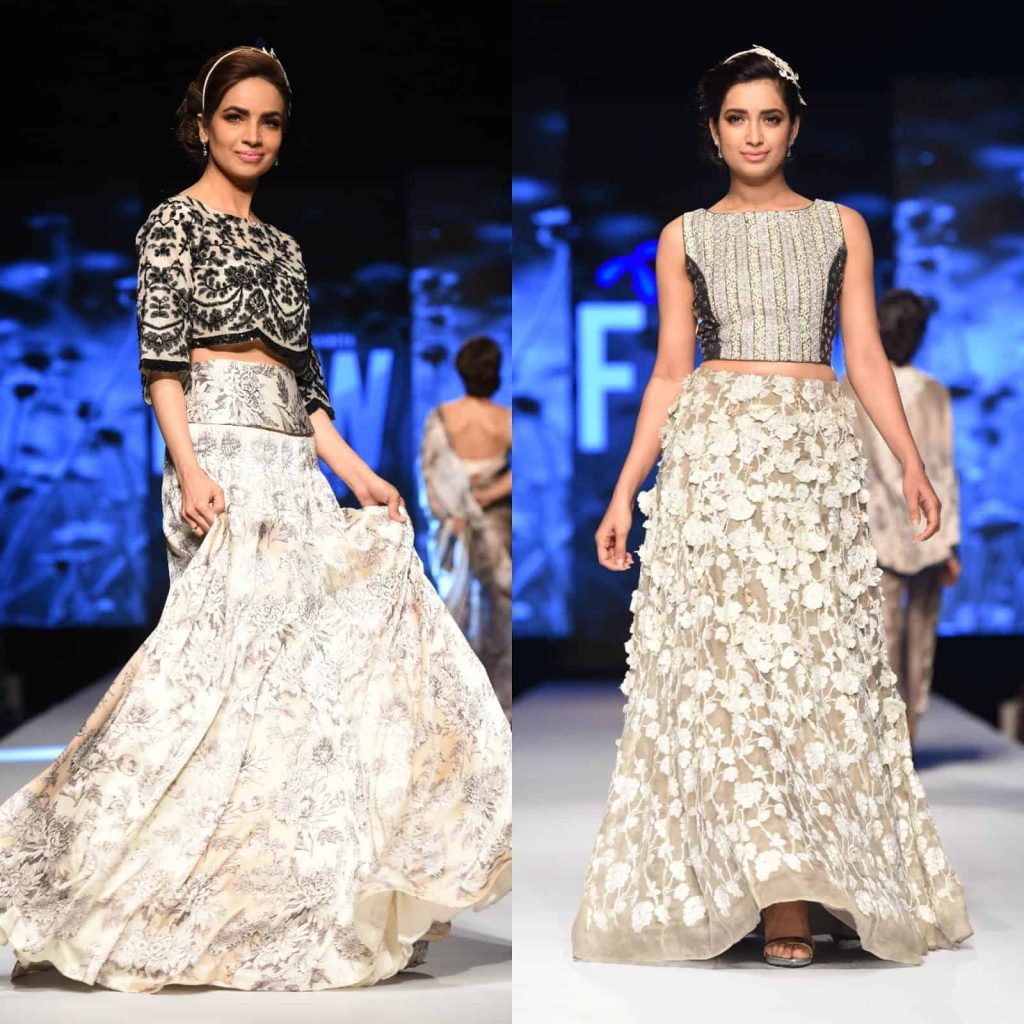 The French Trellis by Nida Azwer
1) Nida Azwer's collection inspired by the French architecture, called 'The French Trellis', was absolutely stunning and these skirts really caught my attention.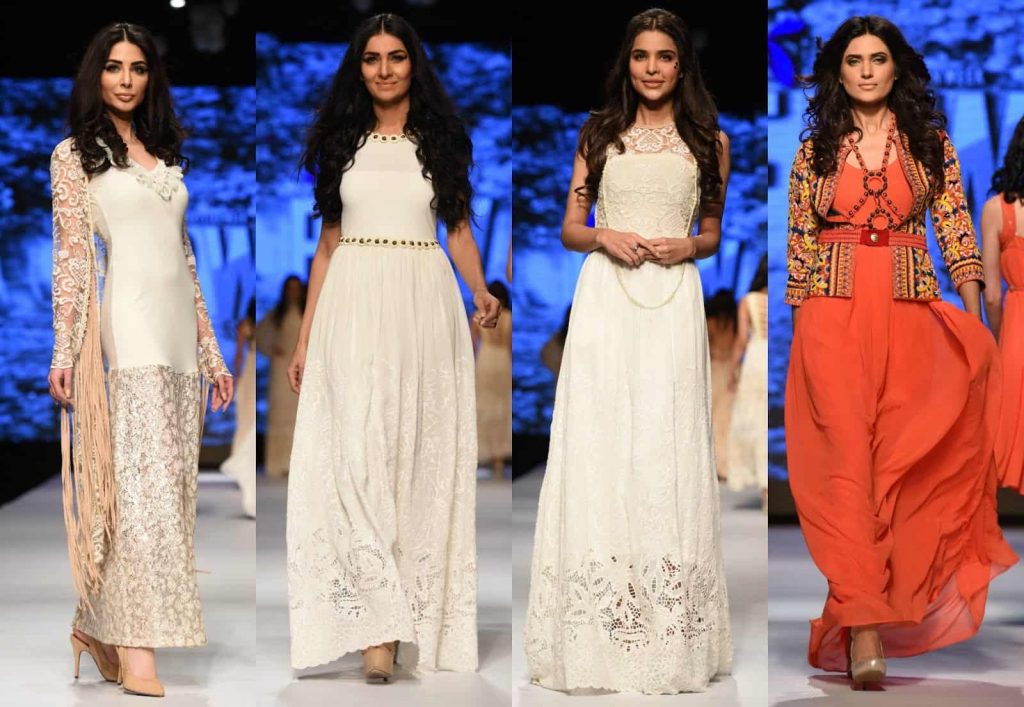 Freedom Collection by FnkAsia
2) Next up one of my all time favourites, Huma Adnan of FnkAsia, brought her 'Freedom Collection' this time and I must say her whites turned our to be so good that I let go of the brights that followed.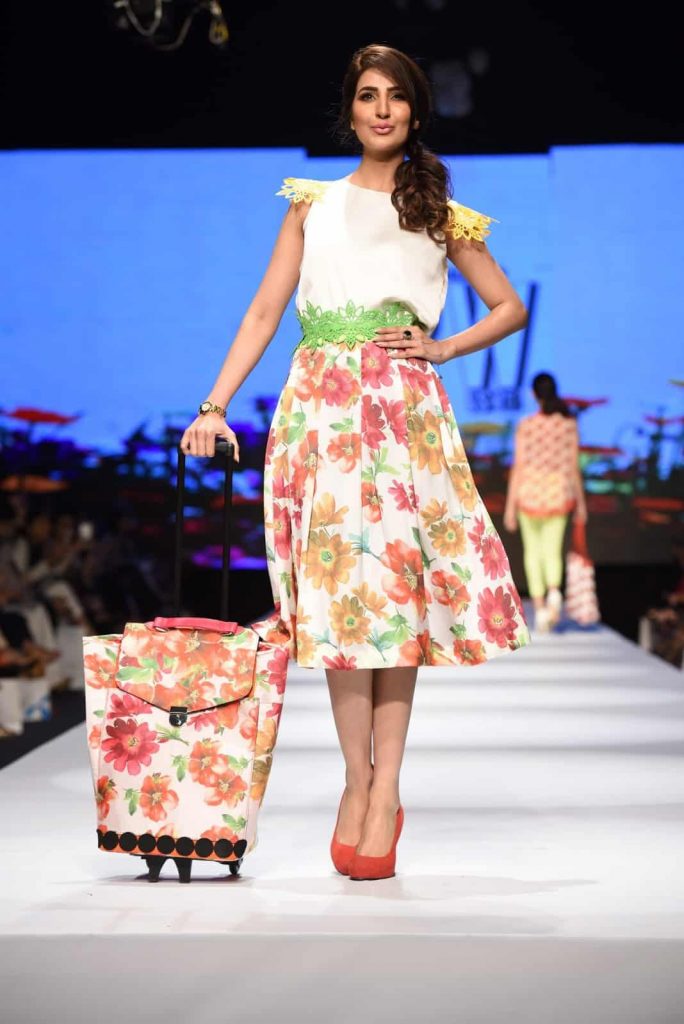 The Spring Myth by Madiha Raza
3) My third and final favourite of the day had to be Madiha Raza's 'The Spring Myth'. This talented girl debuted in the Autumn/Winter Fashion Pakistan Week that took place in November and I could clearly tell her apart this time around as well. How summery is that skirt and trolley bag? It makes me want to go on vacations already!
Day 2: The second day designers were Amir Adnan, Sanam Chaudhri, Jafferjees, Abdul Samad, Zaheer Abbas, Caanchi, Gul Ahmed and Fahad Hussayn. Mind you I have a lot of favourites from this day.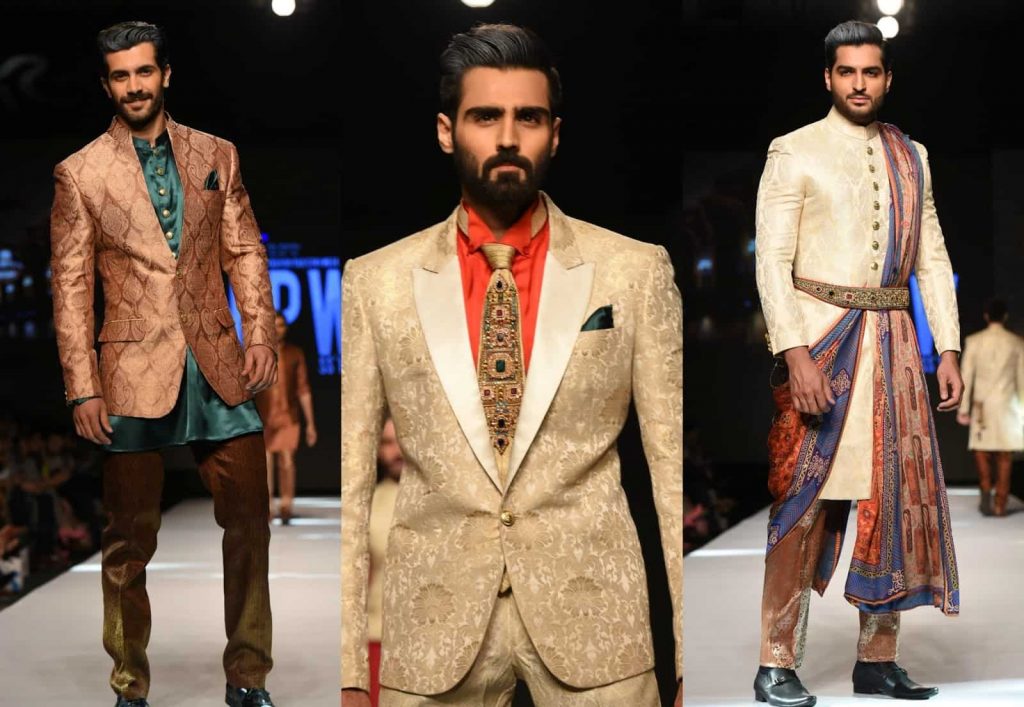 Shah Zadeh by Amir Adnan
1) 'Shah Zadeh' by Amir Adnan was exactly like the name suggests. The detailing of this modern royalty wear was amazing and brownie points for the grey streaks which are trending worldwide at the moment.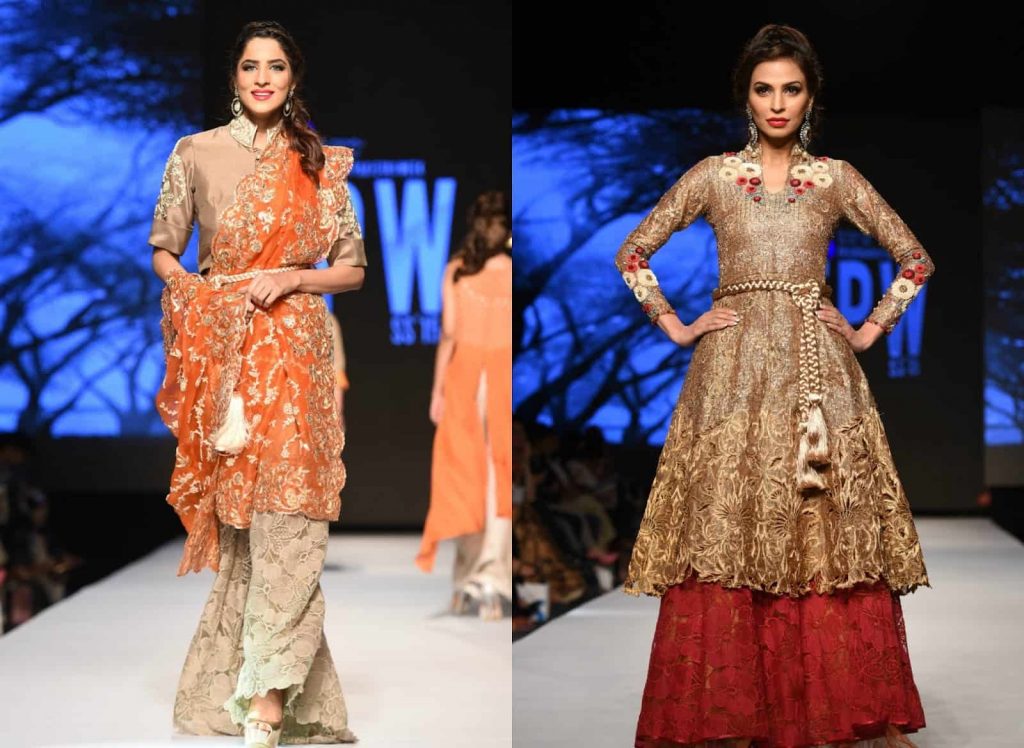 Zingara by Sanam Chaudhri
2) 'Zingara' by Sanam Chaudhri comprised of muted greys, browns and bright yet toned down shades of orange mainly. The colour palette was very controversial for spring but this woman made it work and that orange one on the left is definitely something I want to add in my wardrobe.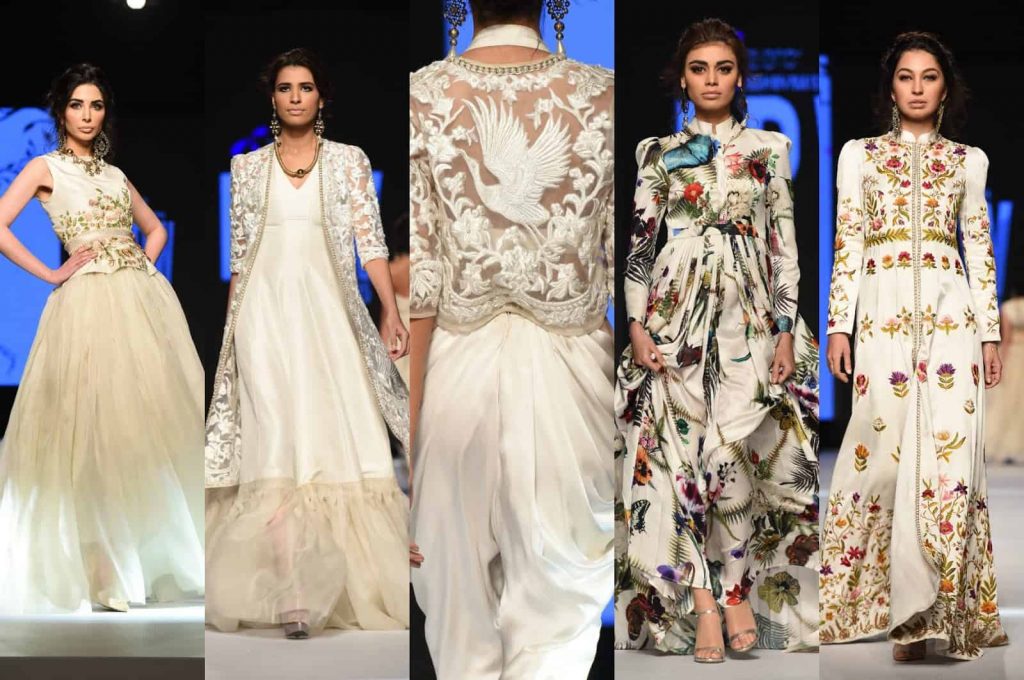 Primavera by Zaheer Abbas
3) Zaheer Abbas was undoubtedly the man of the night with his 'Primavera' collection. You can tell I loved everything that was showcased and yes I am all about those whites this season.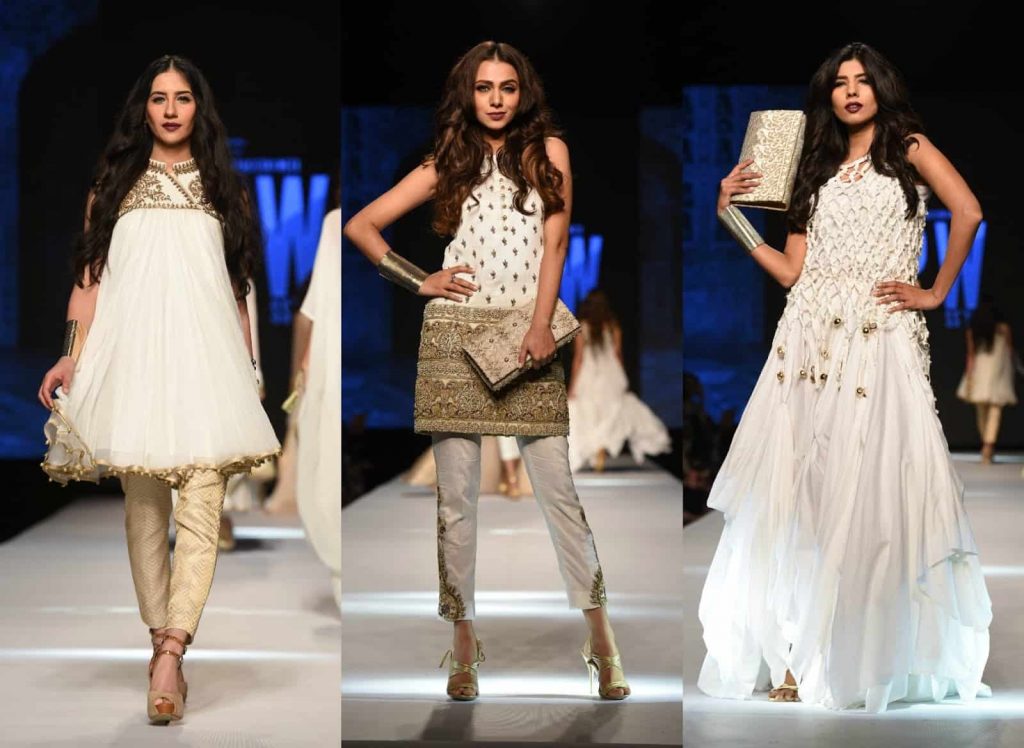 Avanti by Gul Ahmed
4) There on, whites were all that got my fancy. Gul Ahmed's 'Avanti' collection was a perfect blend of white with gold and everything looked pretty wearable too.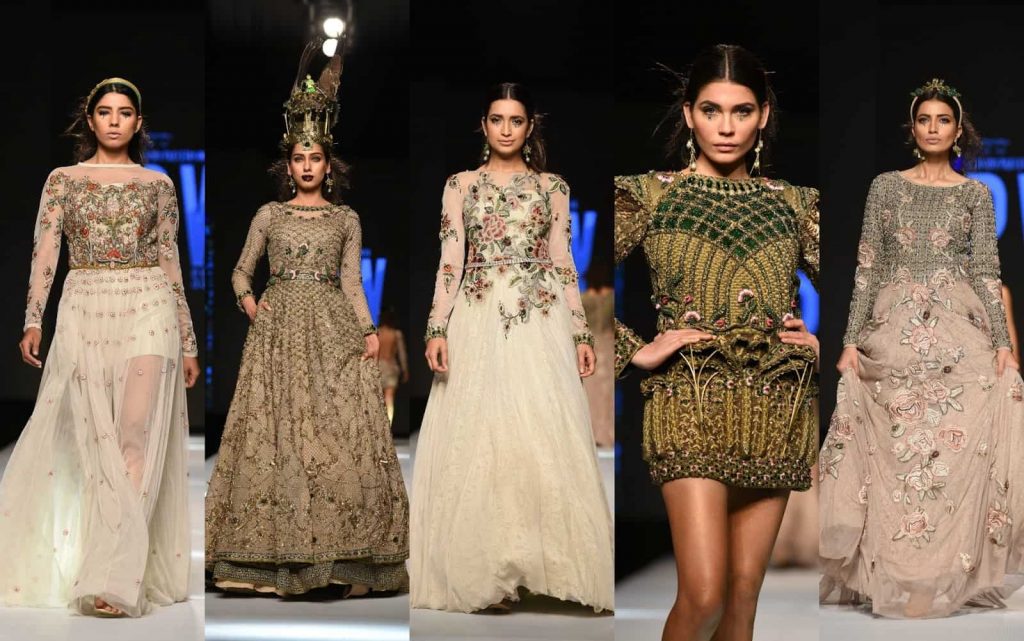 Dominionatrix by Fahad Hussayn
5) The final favourite for Day 2 was 'Dominionatrix' by Fahad Hussayn and once again thumbs up for the intricate detailing. The collection turned out to be very different from others and exuded immense power.


Phew! Quite a lot of favourites, eh? If I had to pick one out of all of these, I would go for Zaheer Abbas. Totally up my alley!
Photo Credits: Tapu Javeri
Tell me your favourites! 🙂 x