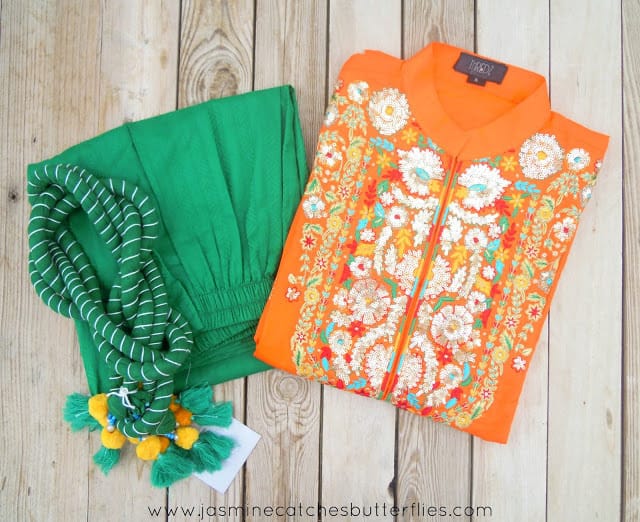 Thredz Orange Kurta – 3995 PKR
Thredz Green Pants – 1945 PKR
Thredz Dupatta – Around 1000 PKR
It is the first day of Eid-ul-Fitr in Pakistan so Eid Mubarak, butterflies! I'm hoping you all are safe and sound and excuse me for my absence. I fell extremely ill this Monday, but Alhamdulillah recovering now. I am not the extravagant kind when it comes to Eid shopping and usually I start pulling pieces together months in advance so here are just a few things that I picked this week as last minute bits and bobs, which mainly always are shoes.

As far as Eid dresses are concerned, I had bought one from Thredz a couple months back which I will show you in another post and that was supposed to be my main Eid outfit. Other than that I got a few kameez shalwars and tradition outfits stitched for other days of Eid and Jumma-tul-Wida so I had no intention of purchasing any more clothes for this Eid. However, my brother had to buy his Eid clothes and we were in Thredz when I spotted this embroidered kurta that looks very desi. Orange is not even a colour that I usually gravitate towards but for some reason I found this attractive with a strong cultural vibe. I had skipped buying it for the night but went to another branch the next day and at last bought it with matching green printed pants and crinkled dupatta with yellow tassels. So now both of my main Eid dresses are from Thredz which I don't mind because I find Thredz to be one of my favourite places to shop at as there is always something that I like and it is not even as common unlike Khaadi and others. I did not buy a matching pair of shoes as I already do have a couple that would go with this outfit.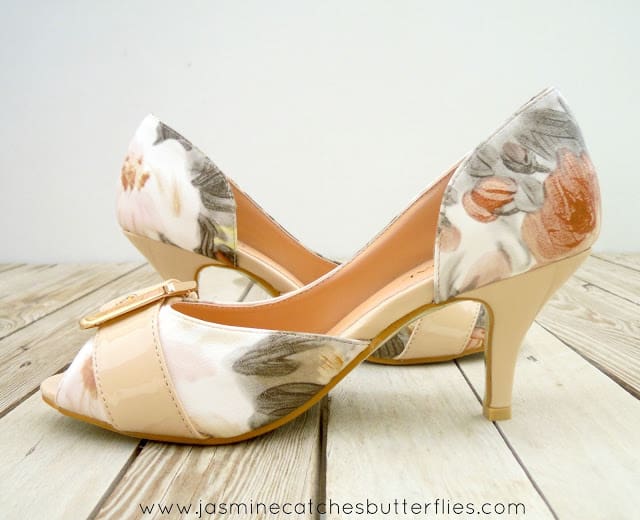 Regal Printed Fawn and White Heels – 2495 PKR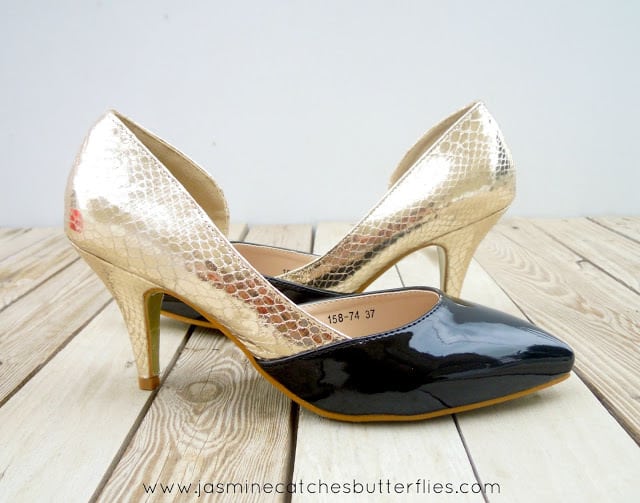 Regal Black and Gold Heels – Around 1800 PKR
Talking about shoes, buying the perfect pair is the toughest quest and I always end up digging around town until I finally settle for something. I had to buy three pairs because I do need shoes a lot and I feel I don't buy them as often. Now all of these aren't for Eid, in fact only the white ones are that have to go with the dress I had bought from Thredz previously. I literally went through each and every shop in Tariq Road and Bahadurabad this time until I was in the very last shop at Dolmen Mall and I had already even checked another one of Regal's branches. By that point my family was exhausted and I decided to pick a pair of black pumps which were double shaded too. We paid and were leaving the shop at 1 AM just when Regal stocked two new varieties. Long story short, I exchanged the one I had bought for the black and gold heels and the white printed heels, both of which were part of the new stock. Even though, both of these aren't what I had in mind when I was looking for my perfect pairs, I love what I got. I could stare at them all day. So, so happy! Anyway, I still had to get one more pair and they had to be kind of desi to go with my everyday outfits so I picked these Kolhapuri type chappals last night only, from a mall near my house. I need to know where exactly I can get a wide variety of Kolhapuris and Khussas in Karachi so let me know if you have an idea.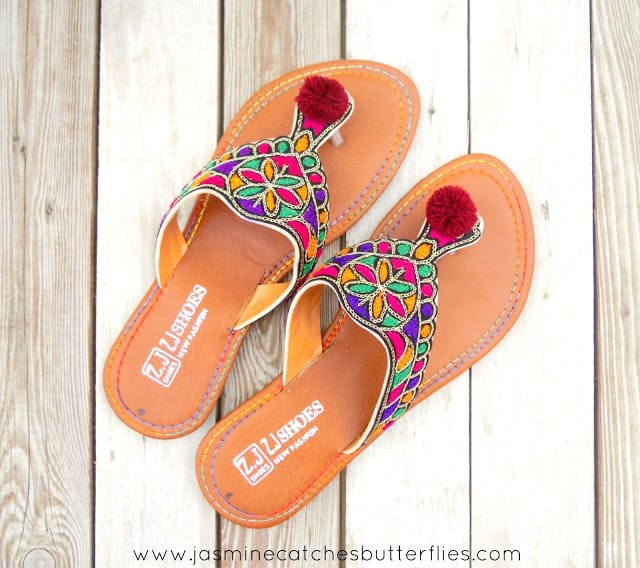 Kolhapuri Style Chappals – 350 PKR
Makeup wise, I don't really feel like buying much at the moment because I already have so many products to go through so all I picked was this Maybelline Master Drama khol liner in Ultra Black because you know kajal is a necessity in South Asia.
Maybelline Master Drama Khol Liner – 845 PKR
That's all for my mini last minute haul, let me know what you like out of these and what you are rocking this Eid!
Stay Blessed!