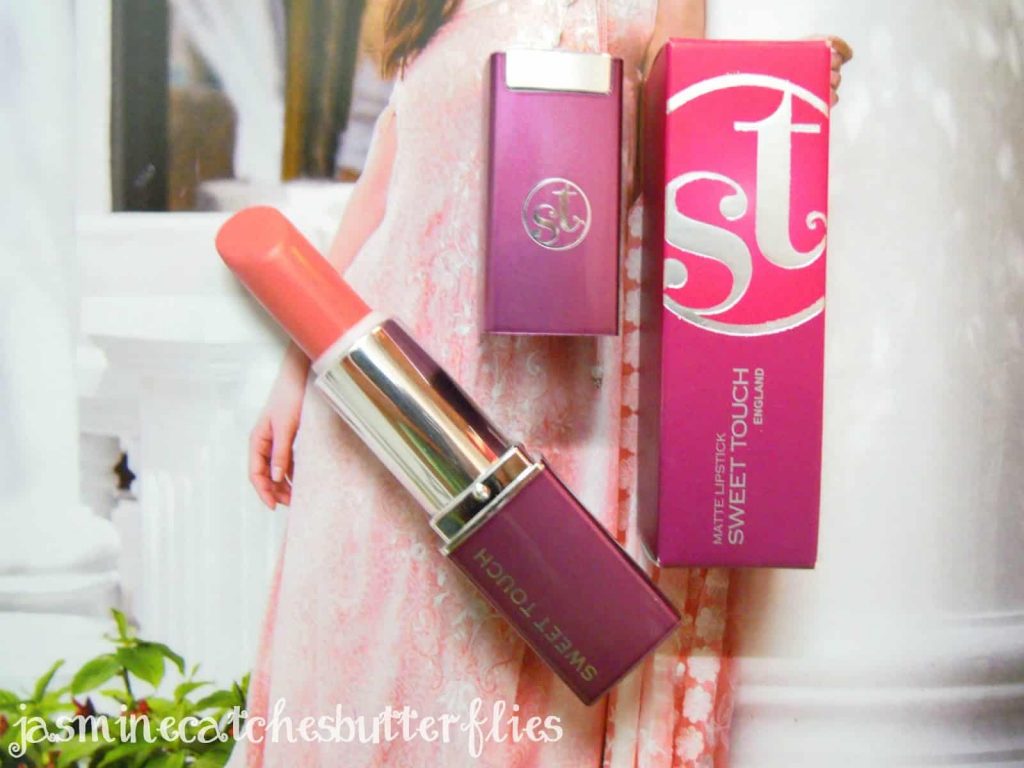 Sweet Touch England Lipstick 761 Matte – 270 PKR*
As soon as I twisted up and swatched Sweet Touch England Lipstick 761 Matte, I was like 'Whoa! This shade looks so similar to Lime Crime's Babette!', google that and you'll know what I'm talking about. 761 (I wish it had a proper name!) is a nude peachy-coral shade with warm, bright undertones which makes it a little rebellious than an ordinary nude. I personally steer clear of nudes because I don't find most of them flattering on my own complexion and style. The only nudes that I'd ever pick would ideally be on a warm pink scale, but this clearly was different with a bold twist. I was never much of a lipstick wearer and as surprising as it may sound, this lipstick somewhat influenced my makeup routine as I have been wearing lipsticks a lot more in general now. I am so in love with this shade, it is fairly pigmented but I don't usually wear it to its full opacity as it may look very eye-popping for everyday use. So, what I like to do is that I blend it lightly by pursing my lips and with my finger to the point where it looks like 'my lips but better'. You can see me wearing it here.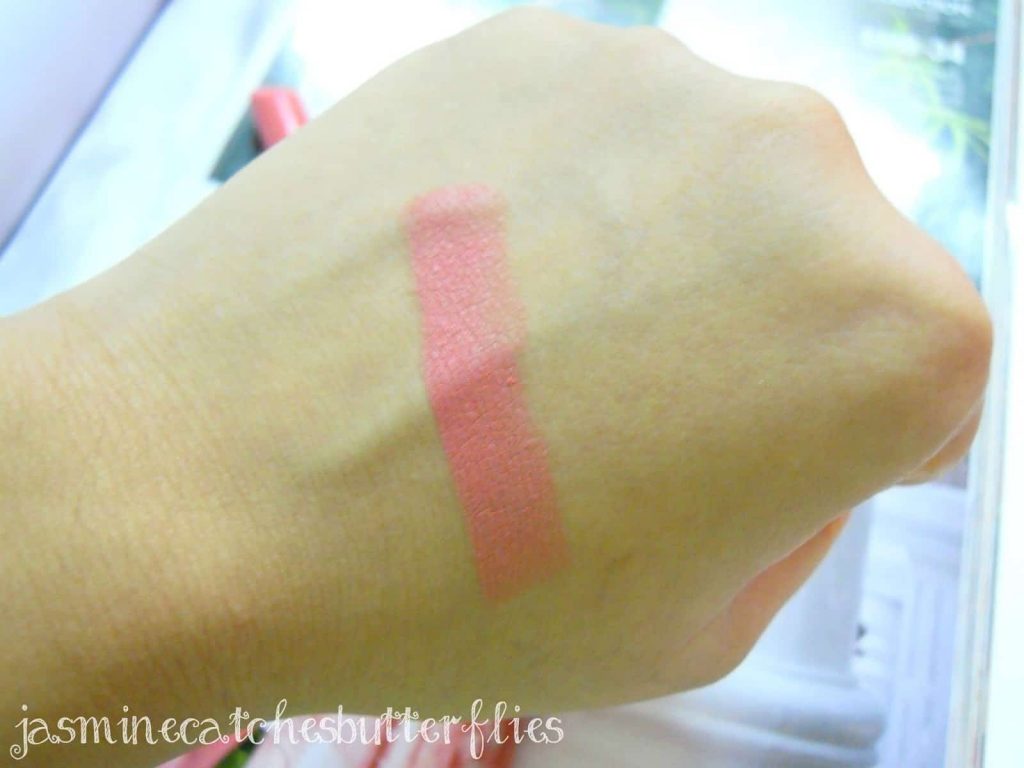 The formula of this lipstick, as evident, is matte, but I don't find it extremely matte and it's easy to work with being only moderately dry. However, it tends to settle in lines and clings to dry flakes like most matte formulas, so scrubbing prior to usage is desirable. It has a slight vanilla and talcum powder scent to it which is not at all overpowering. The wear time of this lipstick is 2-3 hours only and it doesn't hold too well during eating and drinking but it fades leaving behind a light tint if worn to full opacity.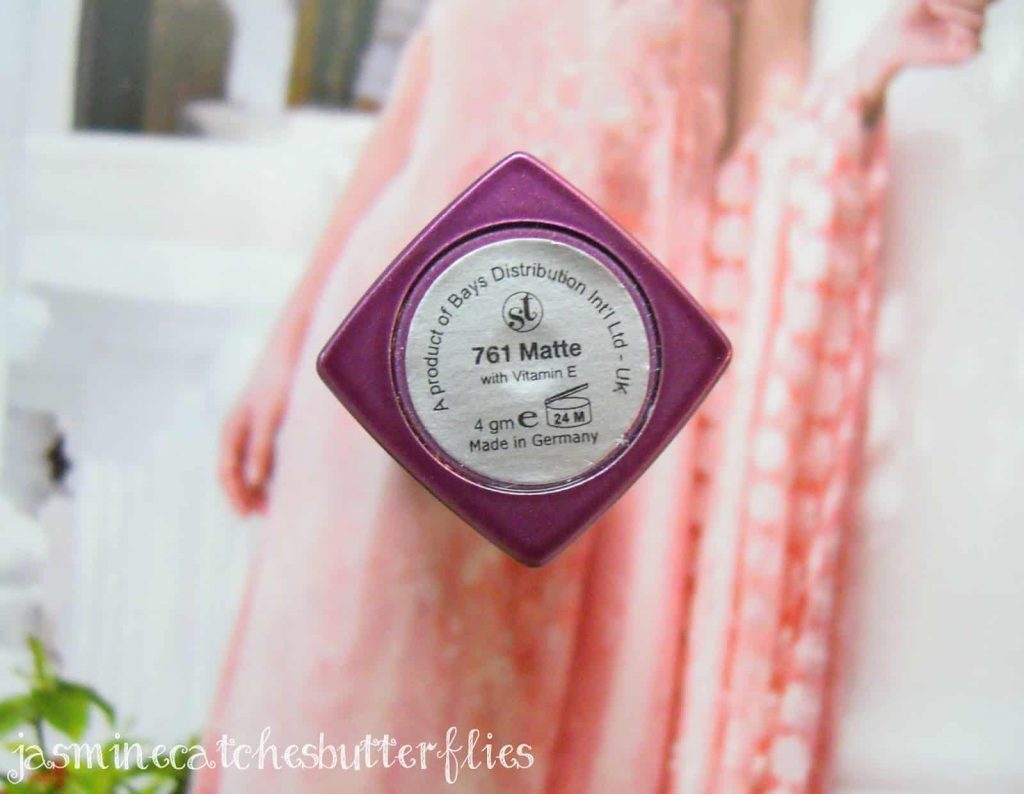 Price: 270 PKR
Amount: 4 grams
Availability: Makeup City outlets nationwide.
My Ratings:

This lipstick is a great option for beginners as it's both budget friendly and easy to amp up or tone down! 🙂 x