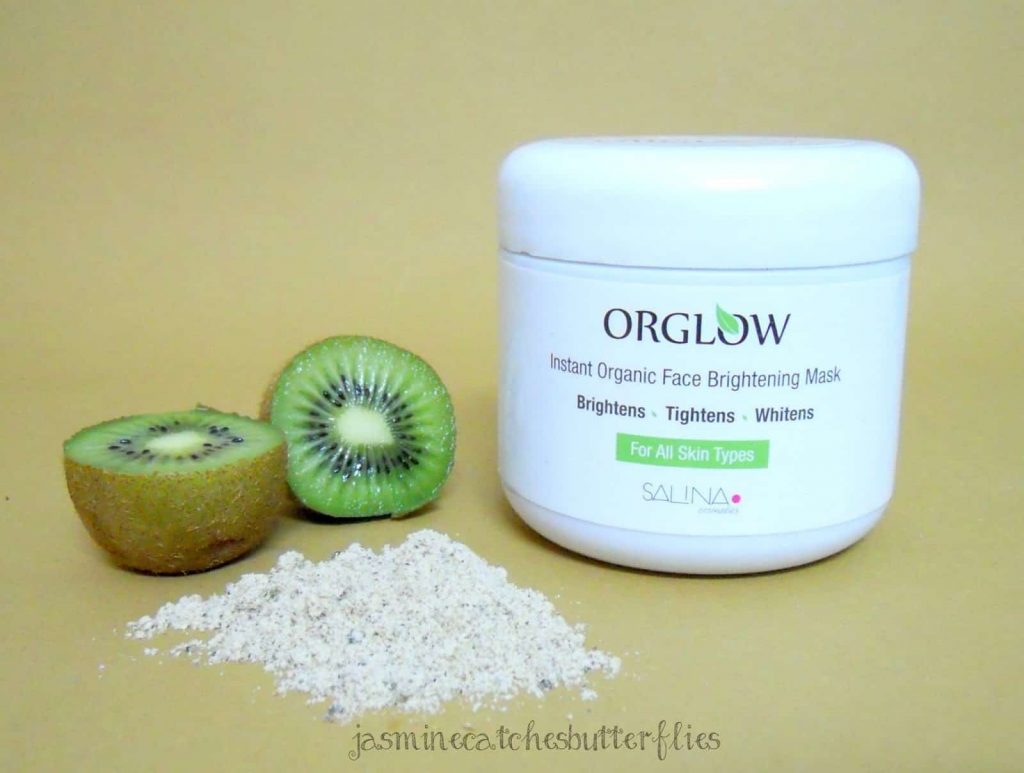 Orglow Face Brightening Mask – 1000 PKR*
Before we begin, embed it in your brains that nothing happens overnight and when the word 'organic' is attached, the results are never drastic but at the same time they won't harm you either unlike chemical-laden products. I had been wanting to write this review for months now, but before I put anything out there, rather than just landing on the bandwagon, I wanted to be sure about Orglow Face Brightening Mask by Salina Cosmetics. This product came out last year I believe or at least twenty-fourteen was the year when you were seeing it on every local blog one after the other. Just like everybody else I was also intrigued and it's always good to see our own people bringing out new beauty ranges. Now I have been testing this mask for quite a while. There have been days when I was more regular and there have been days when I switched things up, so hopefully this review will help you a lot better in deciding whether you should get it or not.

As soon as I unscrewed the lid and opened the aluminium seal, I was met with a strong smell. I wouldn't call it particularly bad, but it was unusual. I could tell this is due to the organic ingredients, but I am not sure what exactly makes it smell like this. Anyway, you are supposed to mix a tablespoon of mask with a tablespoon of fresh yoghurt, which triggers the ingredients of the mask to give you the glow, along with 2-3 drops of rosewater. I concentrate the mask on my problem areas and keep it on until it has completely dried. Then I dampen my face with water to rinse it off gently in a circular motion as directed on the tub rather than rubbing it off which can be very harsh for the skin. Right after washing my skin feels soft and healthy. Though, I wouldn't say it lightens my complexion right away but the glow is more pronounced with regular use. Do note that I have a stubborn tan due to all those years of sun exposure during the school days and it gets worse within a matter of minutes spent outdoor. However, one thing that I did notice instantly was the reduction in the size of my pores. The mask did not make my skin feel tight and still visibly shrank my pores to a good extent in just one use. I would still add that as we constantly get exposed to sun and pollution, it is only fair if we use Orglow that much more often in order to maintain the results.
Orglow mask mixed with yoghurt.
Whatever you put on your skin is absorbed and this mask helps in replenishing and rejuvenating the layers of the skin. You won't get any whiter than your natural complexion at most with routine usage because yoghurt itself is a very mild bleaching agent and there are no inorganic additives or chemicals to speed up the process.
Price: 1000 PKR
Amount: Not mentioned on the tub, but on asking to the brand I was told that it contains approximately 100 grams of product.
It can be used up till 6 months after opening, but you have to keep it refrigerated.
Availability: You can buy this online here.
My Rating:

Do you prefer organic masks or inorganic ones? 🙂 x