This October, Sigma Beauty came out with two unique 3DHD brushes as an extension to their infamous Sigmax Collection. All the top beauty gurus have been talking about them and I feel so stoked to get a chance to try these out! If you have been around for long enough, you know that my brush collection mainly comprises of Sigma because they are all I really need. The new releases are two synthetic fibre brushes, one is a Kabuki and other is a Precision brush that is supposed to work just like your fingers. Like all of the Sigma Brushes these are high quality, soft bristled, scratch-resistant brushes as the handles are coated with 8 layers of paint and have unfading holographic texts. However, what makes these beauties stand out is their never before seen shape. According to Sigma, the brushes have been designed in such a way that you wouldn't need to move even a single face muscle while applying your foundation and that is what we were challenged to do.

Key Product Features: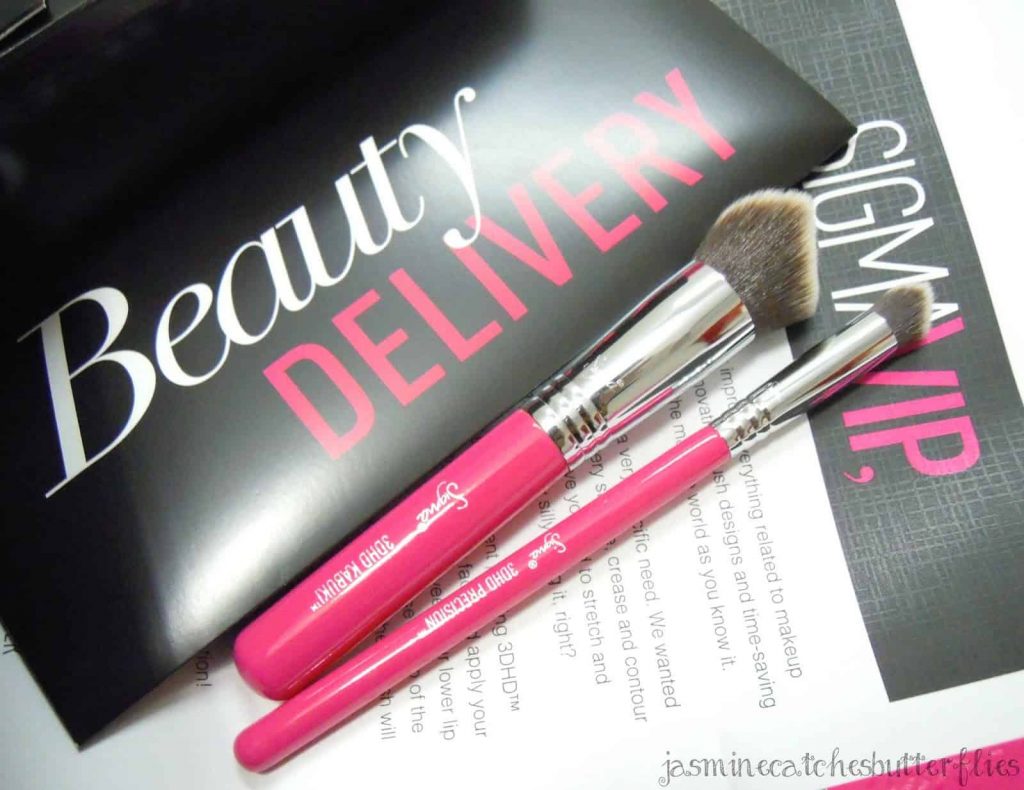 Ridge: The functional ridge at the top of the brush has the perfect angle to apply liquid, cream or powder products into all creases of the face (sides of nose, smile lines, chin crease)


Double Wedge Flat Surface: Allows application of liquid, cream or powder products on flat or slightly curved areas of the face in two simple steps. First, apply product using one side of the wedge, then use the second (clean) side of the brush to smooth the surface and eliminate any streaks.


Point: The sharp point of the brush can be used for highly precise application of cream, liquid and powder products. The point allows products to be perfectly applied in the under eye area and around the mouth.


Dimensions and Density of Fibers: The dimensions of the brush head were developed to provide fast product application, while the density of the fibers allows for buffing products onto the skin. The fine fibers allow for coverage of skin pores.


3DHD Kabuki:



When I first used this brush, it felt very unusual and I fought the urge to move my face muscles because it has been an unconscious habit! I could definitely do my makeup with a straight face using this brush, which I did try with my holy grail foundation brush, Angled Kabuki – F84, as well later on out of curiosity. While, the F84, being angled itself is pretty amazing when it comes to not moving a muscle, the ridge on the 3DHD gives it a definite edge over the other brushes. It can easily go even around and in between brows, around eyes, nose and mouth areas.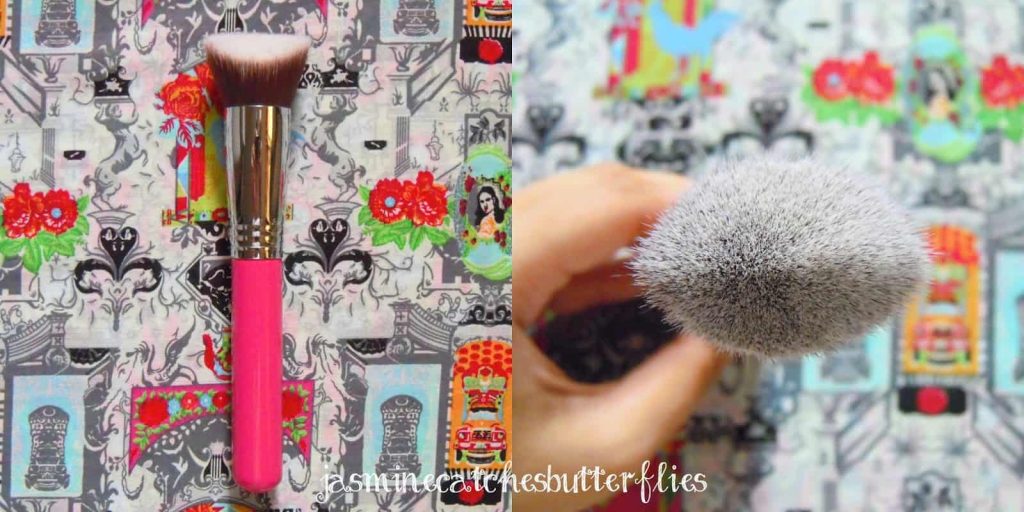 However, I wasn't initially quite satisfied about how it felt against my skin. In comparison to F84, it felt a tad bit stiffer and quite not as soft (we are talking in micro units here). By second time, I was convinced that nothing can replace my love for F84. Even though, 3DHD's finish was equally flawless, I "felt" that it was perhaps hard for me to get used to the foreign feeling due to its shape. Furthermore, I was unable to get enough buffing and blending out of it the way I like. Then came a third time, this was my first use after a wash, and my opinion altered. The minor stiffness of the bristles was gone and I could perfectly buff and blend my foundation!! So perhaps, it wasn't as much as the shape, but the newness of the brush as now I feel absolutely comfortable using it. It also helps in building coverage, a quality that I love a lot about Sigmax. I have never experienced any sort of shedding whatsoever with any of my other Sigma brushes and that's why I feel it's worth mentioning that the other day when I was doing a halloween look, a single, just ONE, bristle of this brush came off. Sigma has pretty high standards for me so that was unexpected but I guess it's not such a big deal after all.
I was more excited to try this one out as I didn't already own anything from Sigma's Precision line and the idea of using it instead of my fingers for perfectly blending concealer, sounded too promising. Initially, I was met with the same horror as the Kabuki, that it just wasn't doing enough for me when it came to blending but after a wash, everything got in perfect harmony. This is such a useful brush and I love the ridge on it for doing a crisp wing or highlighting and contouring my nose. In addition to that it also fits into the inner corners and is ideal for applying concealer to clean up around eyebrows or lips when working with bold lip shades.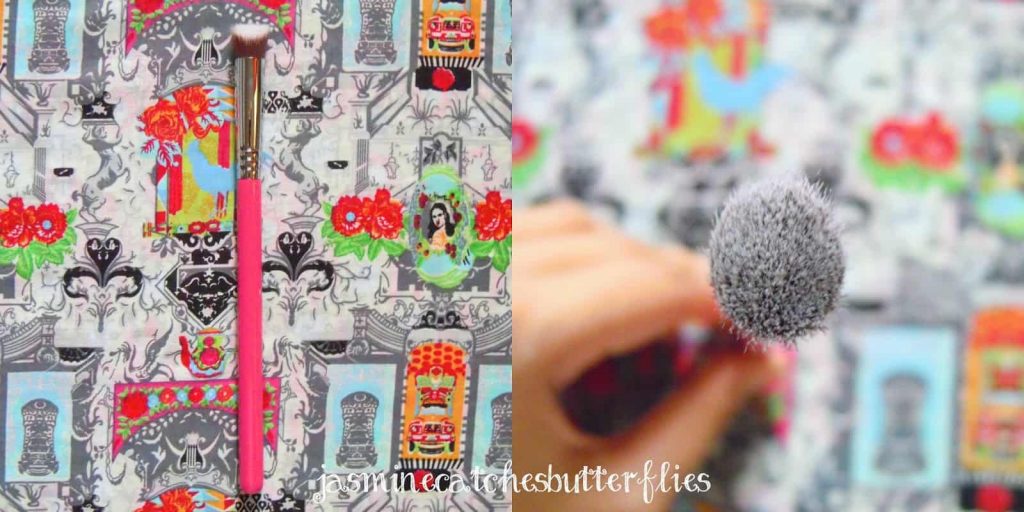 Both of these brushes are very versatile and can be used for base as well as effortless cream contouring. Another advantage of these is that even though they are dense, they still absorb lesser product than their former counterparts. Probably because the product doesn't get to run down the bristles as easily due to the 3D shape. Now, for those of you who wonder why wouldn't you wish to move a muscle, well there are a number of reasons I can think of but most importantly, it just takes lesser effort. Some people are very conscious about getting wrinkles so it can be ideal for them, but you do move your muscles while eating and talking and a gazillion other everyday tasks. These brushes will be particularly marvellous for professional makeup artists who work on all sorts of people with different features and eye shapes and do intense and intricate detailing where a single twitch could lead to a mess. Well, not literally but you know if the artist is working with liquids and pigments. Also, if you like to do your brows and eye makeup before your base, especially for darker looks which can have major fall-outs, these brushes would be a great help as they won't budge anything you have already done. They are easy to clean and take only a few hours to dry if done the right way which I will be sharing with you in a future post.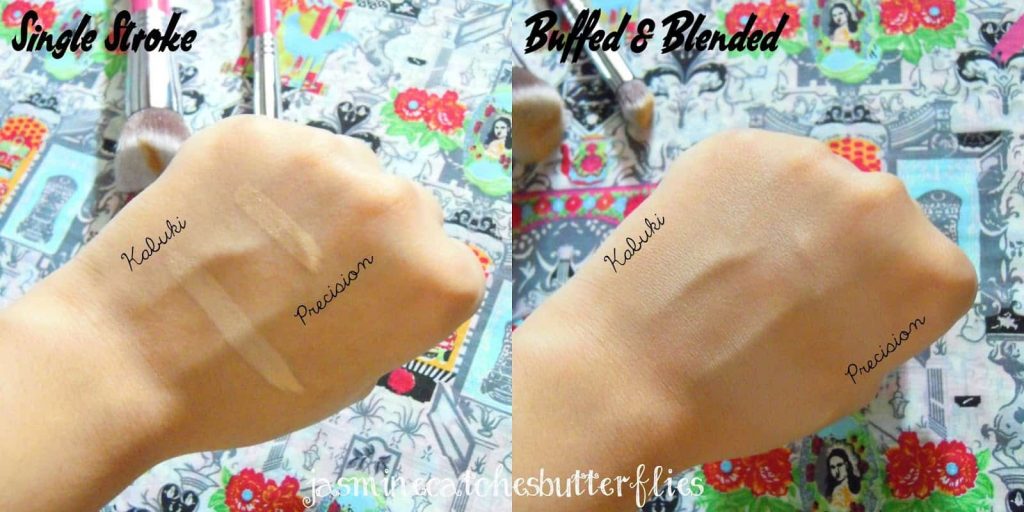 Price:
3DHD Kabuki: $24
3DHD Precision: $19
I appreciate the fact that these cost same as the usual Sigmax ones, but I just noticed that all the prices have had an increase and the Kabukis now cost $3 more.
Colours: Pink, White and Black
Availability: Sigma Beauty website. For regional stockists check here. Get a 10% discount on all purchases by entering the code in my sidebar (changes each month).
My Rating:

What do you think about these 3DHD brushes? 🙂 x