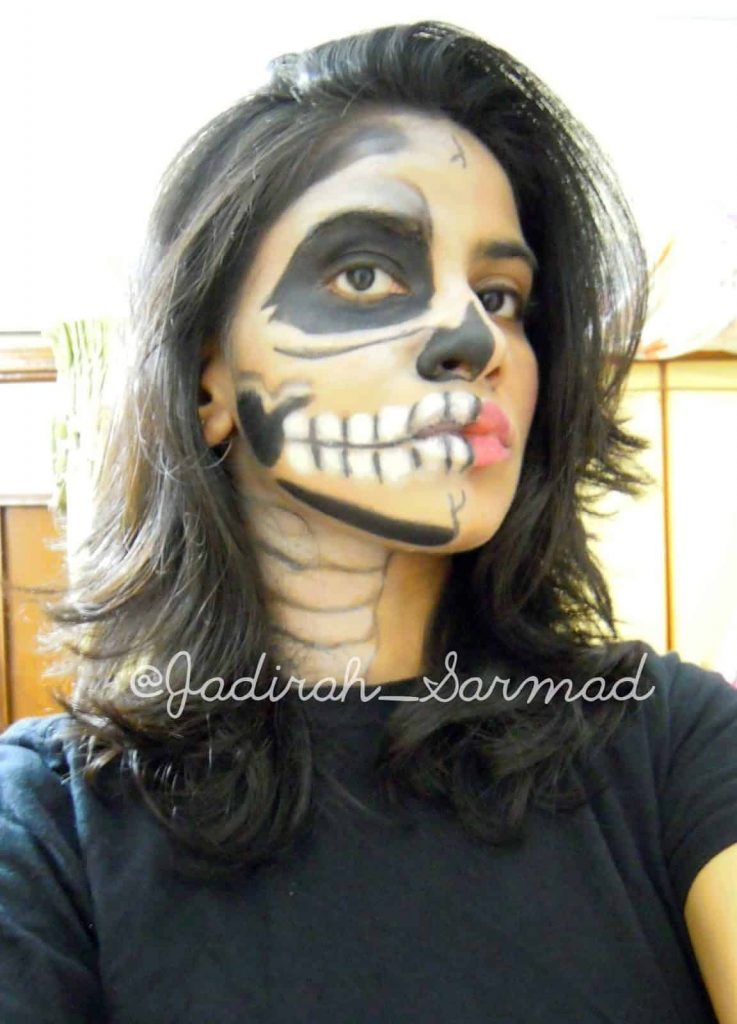 I did this Half Skeleton, Halloween makeup, last week and was so happy with how the photos had turned out to be but then I lost all the data while transferring! -_- So here is the only picture you are getting for this post, apologies! 🙁 Anyway, I was inspired to do this look by a photo that Illamasqua posted on twitter the other day.

Product Breakdown: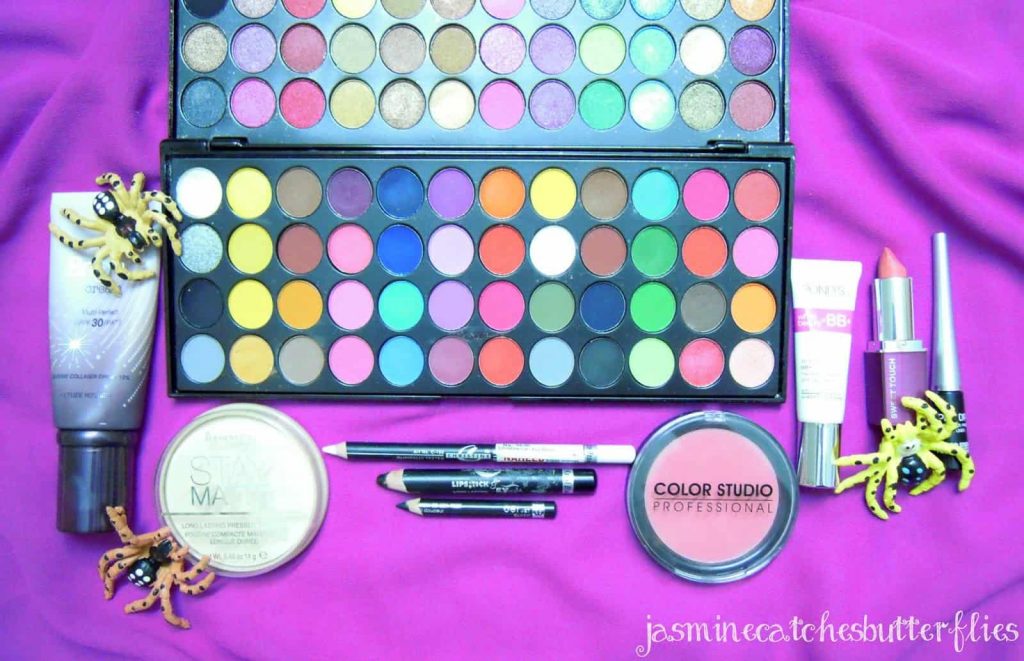 Foundation: I used Etude House BB Bright Cream for the skeleton half of my face as a base. I have had this in my stash for more than a year now and the shade was just too white for my complexion so what better time than Halloween to use it up?! For the other half of my face I just mixed Pond's BB Cream with my moisturiser. To set it all, I used Rimmel Stay Matte Powder in Translucent.
Sigma Beauty 3DHD Kabuki* (Review) : This is the only brush I used for doing both halves of my face as it has two flat surfaces. The ridge on it was helpful for drawing the parting line.
Sigma Beauty E40 – Tapered Blending: Used this for all the black shadow and blending it.
Sigma Beauty E55 – Eye Shading: Used this for all the white shadow around my face.
I also used q-tips for cleaning up any mess. To wipe most of this makeup off I was luckily done with just 2 cotton balls soaked up in Bioderma and then I proceeded with deep cleansing.
Also check out my Bambi/Deer/Fawn Halloween look here.
Are you excited for Halloween?! 😀