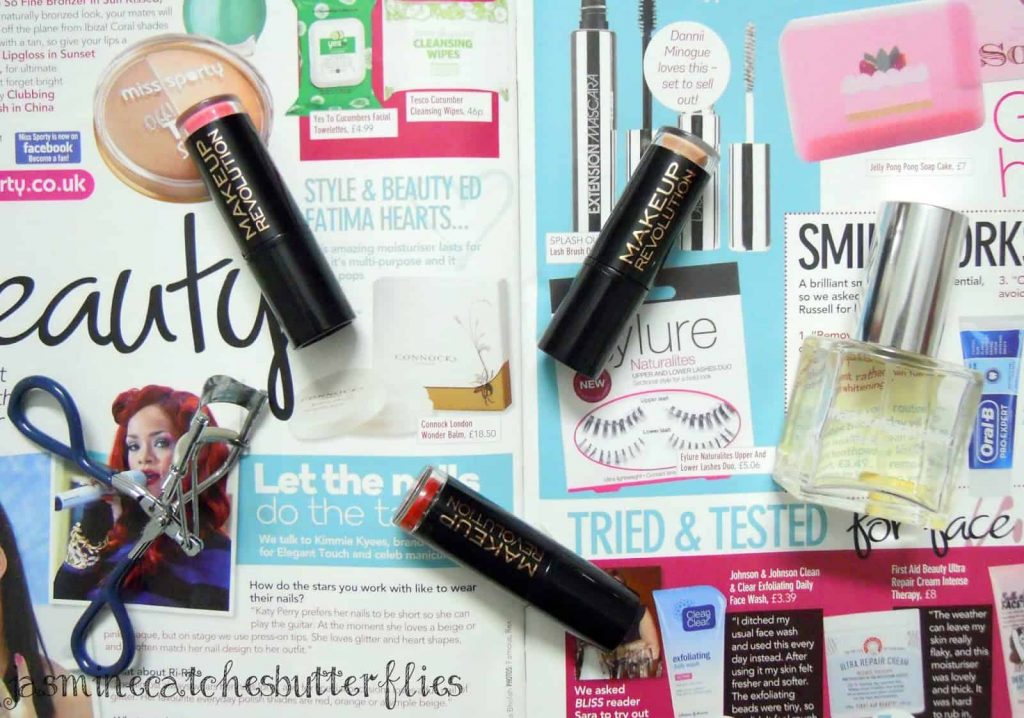 Makeup Revolution Amazing Lipsticks Matte Shades: Nude, Beloved and Dare – 225 PKR* Each
The hard working team at Makeup Revolution Pakistan read my thoughts about the Amazing Lipstick in Dusky and generously sent over some of their matte range for me to try out, granting the wish I had mentioned in my review. In my care package, I got three of the Amazing Lipsticks in the shades Nude, Beloved and Dare, all of which are matte.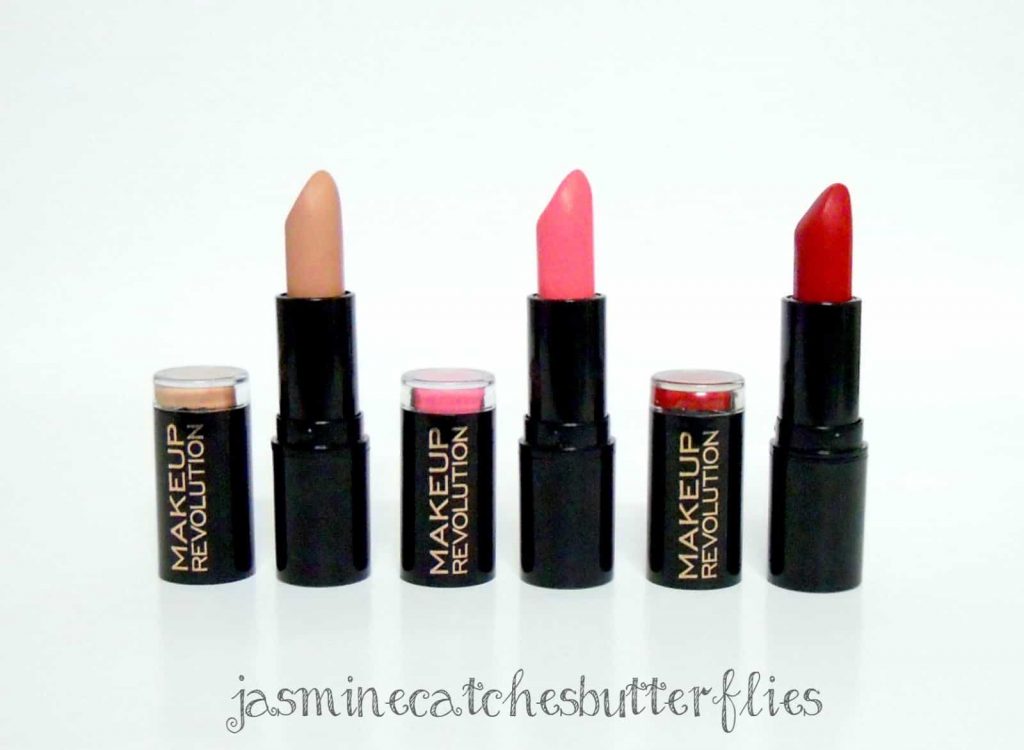 Starting with the packaging, it is same as Dusky's, a black cylindrical tube made out of plastic with the actual shade visible in a small pot on the cap. For the price, I find the packaging to be okay but the cap tends to get loose after a while (haven't experienced it with all) and pops off in purse or drawer which can make the actual product unsanitary. Moving onto the actual product, I love the look of these matte shades. They have slight candy like scent which again isn't overpowering. The formula since it is matte is not moisturising but I don't find it particularly drying either. As long as you begin with a smooth slate, you are good to go. So do exfoliate beforehand whenever you work with any sort of matte formula. It is not buttery like Dusky on application but rather waxy. Therefore, I feel colour payoff on the whole is not too impressive and requires some building, especially the two lighter shades.
Here's what I think of the individual shades:
Nude: Light nude shade that would suit fairer skin tones.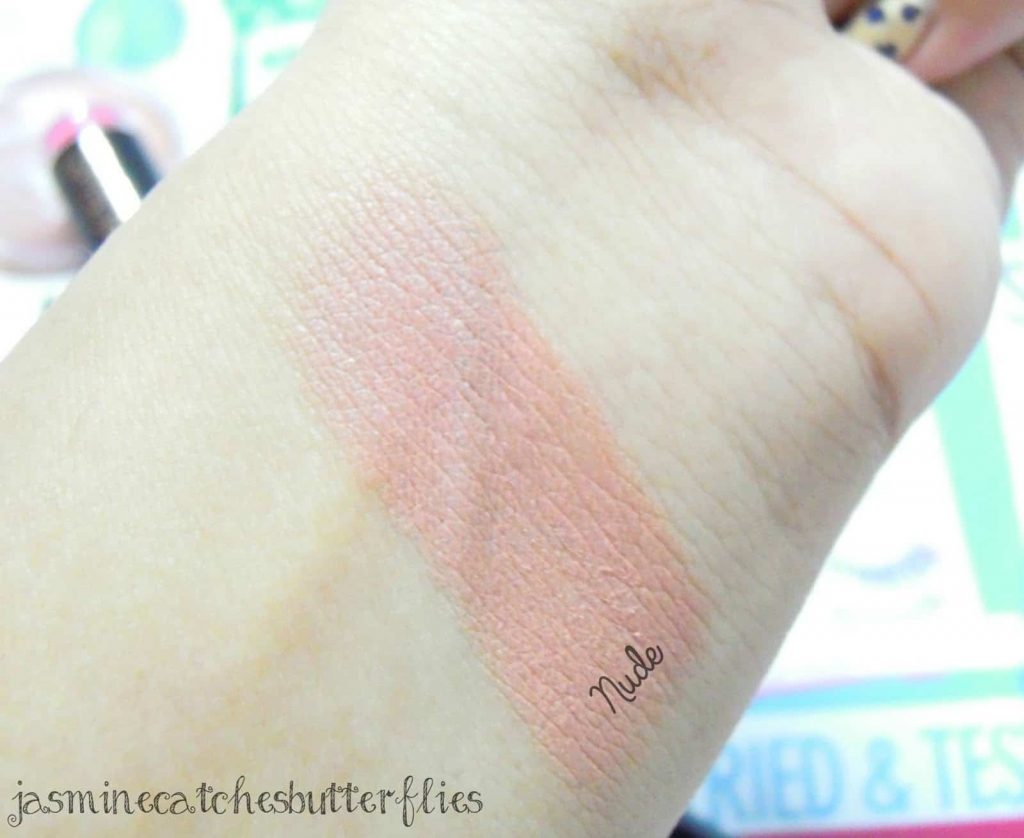 Since this is the lightest shade of all, it gets least of my fancy. It requires heavy building to show up on me and even then looks a bit out of my comfort zone, concealer-y type. It looks plain brown in the tube but has light pink undertones and the use I have found for it is to layer it with other shades for muting out undesirable brightness.
Beloved: A subtle girly pink that would suit most people.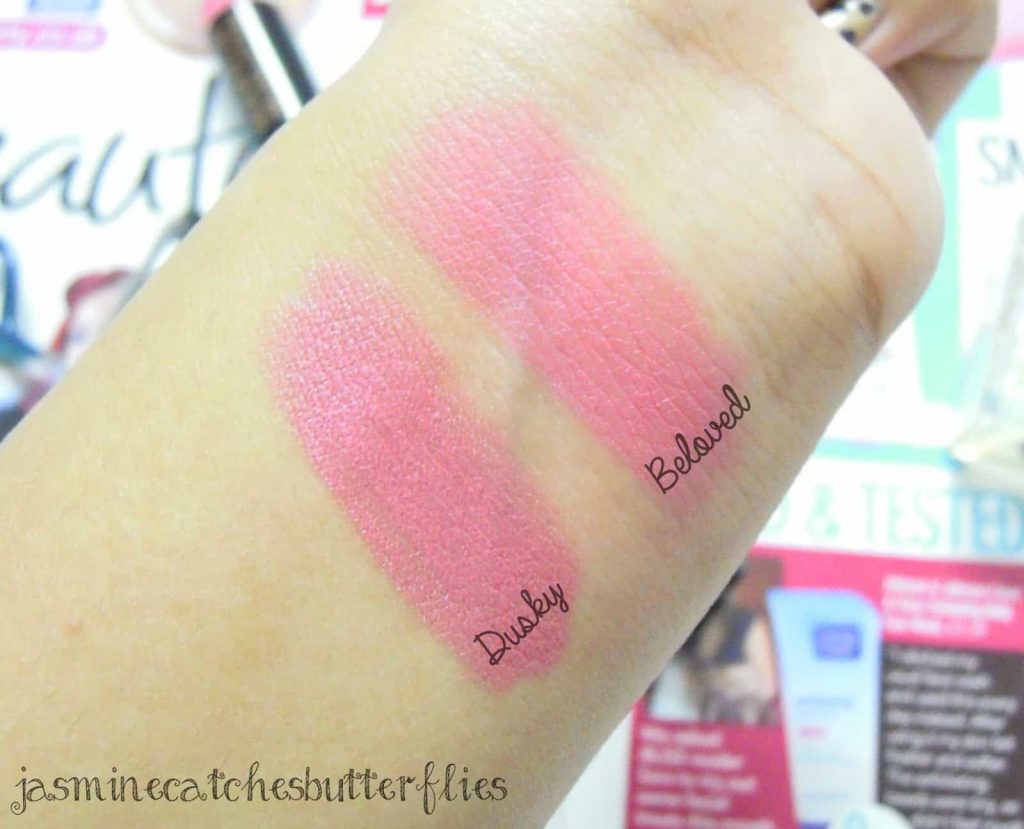 Dusky and Beloved Comparison Swatch
Now this is one shade that seemed so wrong for my complexion in the tube. It looked like that light Barbie doll pink that we all love but can't pull off. Surprisingly, once applied it looked very natural and not at all strange. However, It is not sufficiently pigmented so requires at least 2 to 3 swipes for the colour to show up. Other than that I like this shade for everyday use and it lasts for about 3 hours depending on what you are doing. I have also done a comparison swatch for reference with Dusky next to it.
Dare: The bright bold red that we all need.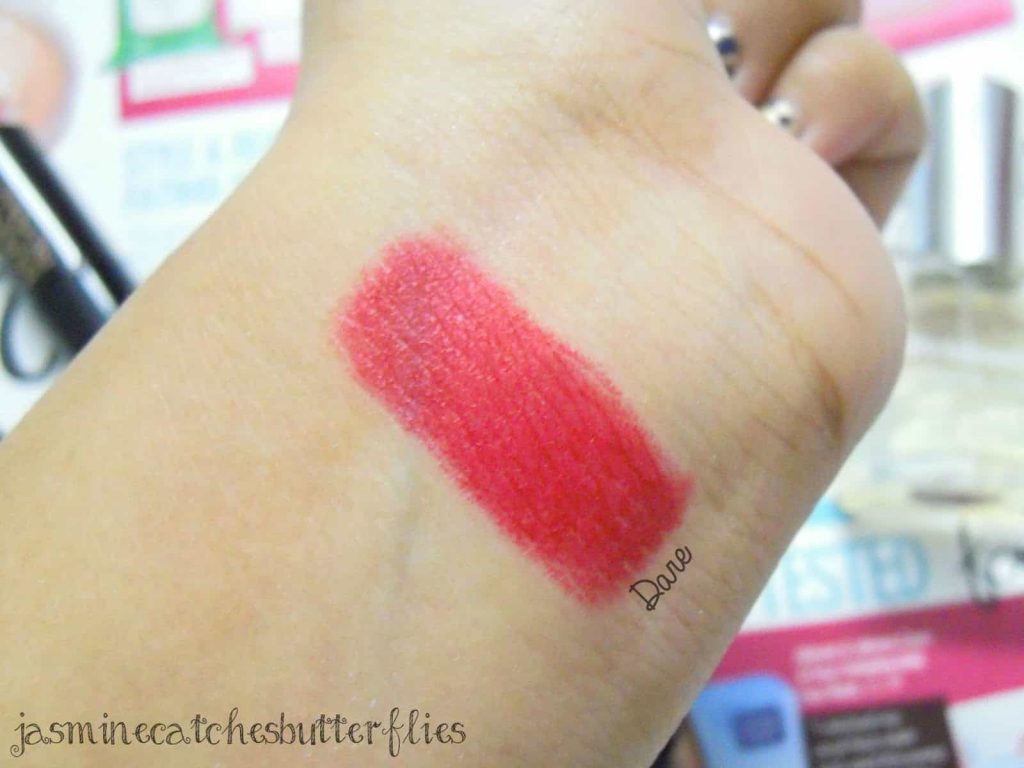 This is the most pigmented shade of the lot and is not a mere cheap red bearing the price in mind. It looks flattering and is midway between warm and cool toned. I know that sounds confusing, but that is how I think it is. It is a tad bit lighter than Ruby Woo if you need a reference. I feel it would suit most skin tones but medium ones better than the rest. I would recommend this to people who are just starting out with makeup and would love to have a safe red in their stash. It is not opaque in a single swipe, looks rosy, but that makes it easier to handle and beautiful. I can certainly see some neon peeking through until built up to look deeper. Dare holds up better than the rest of shades and fades leaving behind a pretty tint of colour.
Price: 225 PKR / £1
Amount: 3.8 g
Availability: In Pakistan, currently only available at just4girls.pk. Internationally, it can be bought directly from the Makeup Revolution website or Superdrug.
I feel MUR has been the brand of 2014 with so many new products in such a short span of time! Can't wait to see what they have for 2015! 🙂 x