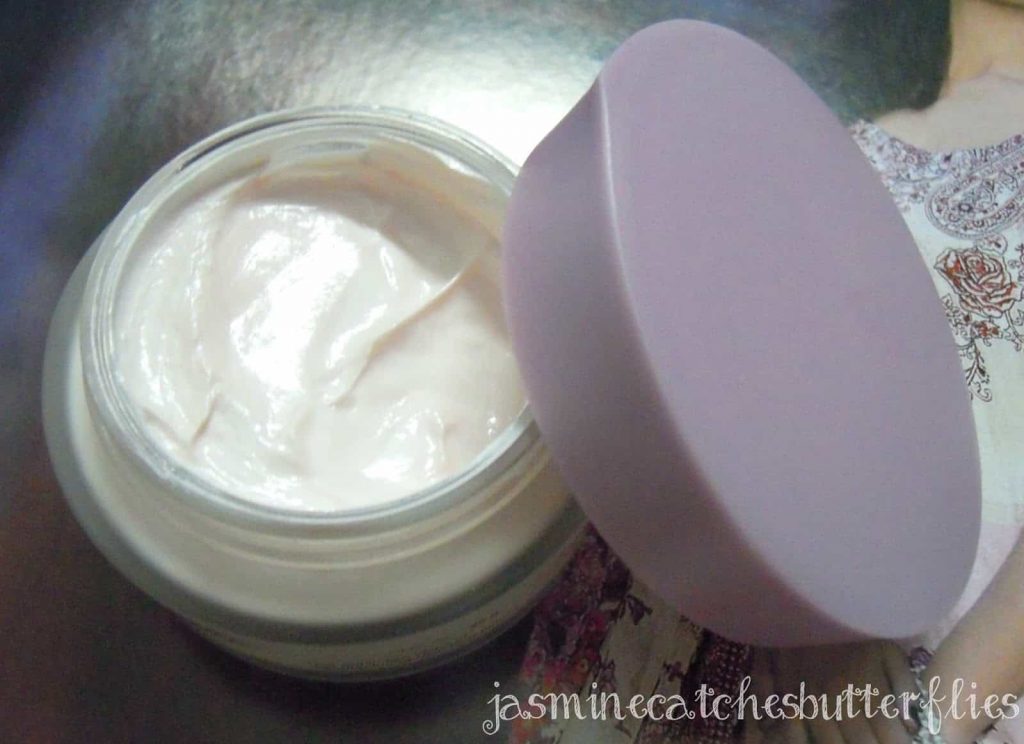 Pond's White Beauty Daily Spot-less Lightening Cream – 220 PKR*
I have a combination/dry skin type and my main skin concern has always been dry patches which I have been successfully battling for over past six months with some major changes in my skin care routine. However, the stubborn discoloration that dry patches leave behind just gets worse with sun exposure. Sun has always been more damaging to my skin than an average person, resulting in a very sensitive skin type and long term exposure just aggregates dryness and blotchiness on my skin. Back in the school days my face and neck never matched my body at all, by being always 5-6 shades darker (Not exaggerating at all, imagine how terrible that is!). Now that my sun exposure has considerably reduced, the shade still varies between 3-4 shades darker than my actual complexion. I am not a fairness freak, but I have never been able to achieve a balance between my overall complexion. The closest I get is only during summer vacations when I stay at home for a month or two. The difference even then remains of 2-3 shades.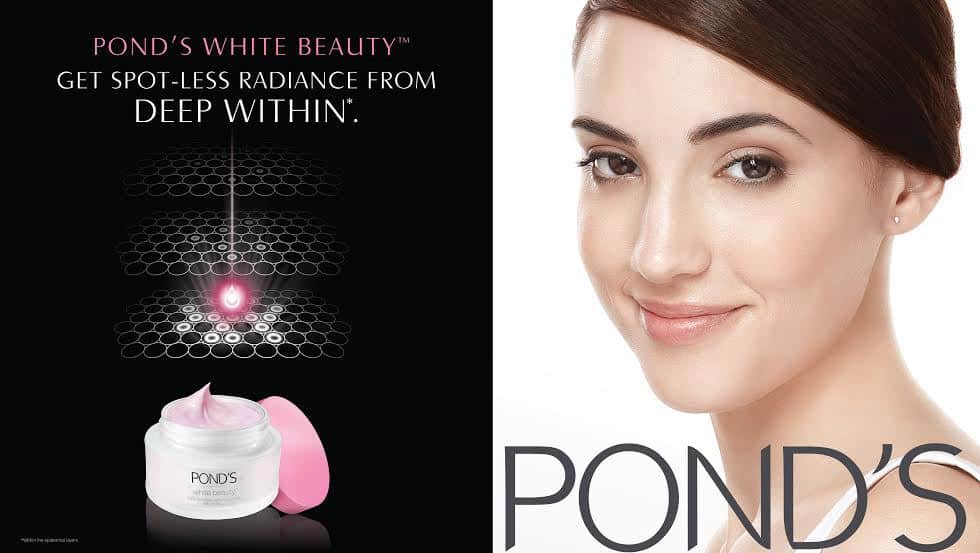 Last Friday Pond's relaunched its White Beauty Daily Spot-less Lightening Cream at Dolmen Mall Clifton where numerous lovely Karachi bloggers showed up and Dr Saeeda told us all about skin care and the product. Pond's claim that the White Beauty cream is non-oily and contains the GenWhite active which was created after years of intensive research in which they discovered a specific skin colour determining gene. The GenWhite active consists of ;
1) Pro-Vitamins for spot reduction, skin lightening (to original complexion) and improved skin texture.
2) Skin Benefit Actives to moisturise, repair and soothe skin in addition to providing anti-oxidation.
3) Triple Sun-Screens to protect against the harmful UVA and UVB rays.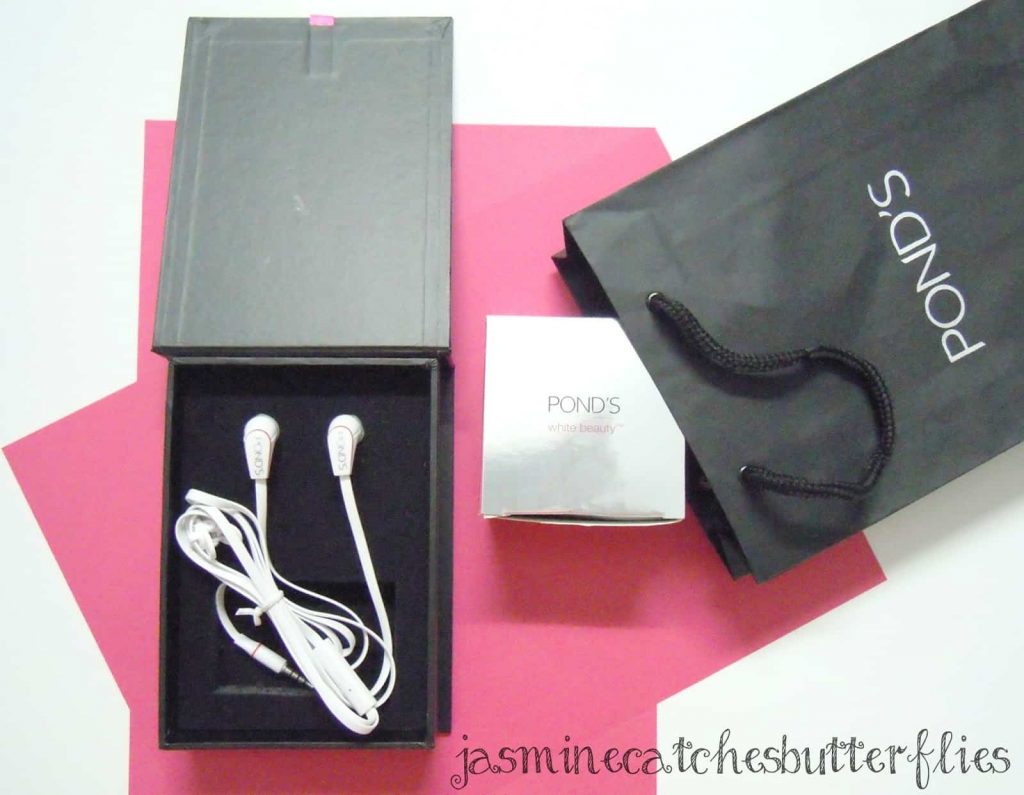 Goodie Bag From the Relaunch Event
It was an interactive evening where we also complimented each other over twitter using the hashtag #SpotlessRadiance. We were served yummy refreshments, offered pamper sessions and goodie bags on our way out.
Prior to the event, I was sent the Pond's White Beauty Daily Spot-less Lightening Cream to record my experience over a week's time and here is what I noted.
Day 1: First impressions; The cream has a silky, pink pearlescent appearance with a pleasant floral scent which isn't overpowering. On application it instantly disappeared into the skin leaving behind a light powdery feel and did not irritate my dry patches.
Day 2: Tried it out only on one half of my face to compare it with my regular moisturiser. Skin initially feels a little bit tighter than it does with the regular moisturiser and it is not very hydrating. After a few hours the Pond's White Beauty side feels lesser oily than the other side.
Day 3: Right after application the face looks a little whiter in an inoffensive way due to the cream setting in with a powdery finish which looks similar to a light dusting of face powder but it eventually looks completely normal. I had a sudden dehydration panic attack during the day as I have a habit of loading on heavy moisturisers since my skin sucks in everything within minutes.
Day 4: Slight reduction in the discolouration of my dry patch area and skin feels smoother.
Day 5: Dry patch tad bit lighter than the previous day while rest of the face seemed the same. Not much visible change in smaller spots and scabs.
Day 6: I tan very easily, like literally it just takes 5 minutes in the sun for me to turn two shades darker. I wasn't really out in the sun all day but travelling back and forth from home to the university causes enough damage daily. Today though skin seemed much more even toned and oil free than usual by the time I returned from university. At night the dry patch discolouration reduction became more noticeable and I could see my other spots have lightened too.
This is the day when I noticed most of the improvements in my skin. I even asked my mum and brother if they could see a difference and they agreed. If my brother says that my skin has improved than it really has because he is always concerned about my skin and doesn't leave any chance of teasing me by acting all hard to please if I ask him anything!
Day 7: By this time I have learnt to concentrate the product on my problem areas for faster results and to apply it right after pat drying my face while it's still moist to retain moisture. My face looks a lot lighter than it does after days out in the sun. I could see all my spots on the forehead, nose and even a dark scab visibly fading away.
At the end of my 7 day trial, I am both happy and astonished to report that Pond's White Beauty Daily Spot-less Lightening Cream is not a gimmicky fairness cream rather it really does work at the root of the cause to eliminate spots and provide radiance. It is a light day cream and would work best on oily skin as people with that skin type suffer with spots and blemishes more than others. Also, It did not clog my pores and break me out. I'm hopeful that this cream would give me better results with long term usage.
Try out Pond's White Beauty yourself for Spotless-Radiance! 🙂 x