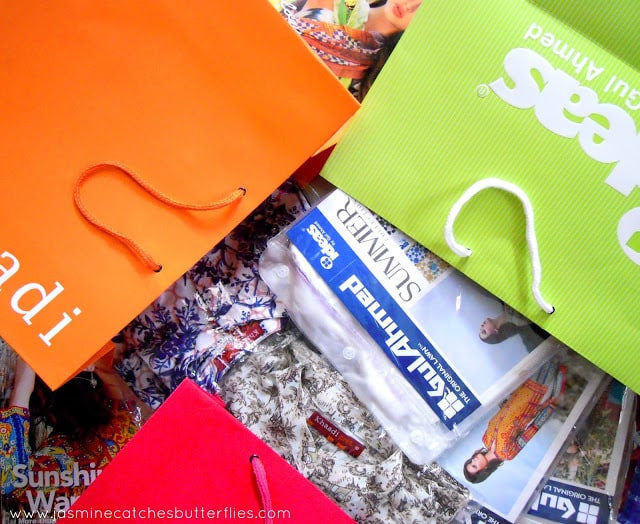 Summer comes to Karachi at the speed of light but you know I love the season and I am excited about updating my wardrobe. Usually, I don't start shopping this soon for summer but none of these purchases were planned. First stop was Khaadi and what I actually bought was off the sales rack as the new collection wasn't in by then. While on the third day of Gul Ahmed's new collection hitting the stores mom and I went in just to check everything out in person as we did have some favourites from the magazines, but sadly most of what we fancied was either already out of stock or didn't look as pleasing in real. Nonetheless, I ended up getting three unstitched lawn (it is a fabric in case you don't know) shirt pieces and it seems like I am all about white now. Throughout last year, I kept gravitating towards white and it would probably continue being my colour for this year too.
I decided to do a clothing haul since I think I have shopped enough to share with you guys. I know a lot of people love seeing hauls, and from my Eid haul, I remember some of my foreign readers being interested in seeing more of Pakistani clothing. Also, I had even asked in a previous post if I should do one and got some positive comments.
Just note that all of these clothes have code numbers rather than proper names so I will just refer to them with the colour mentioned on the tag.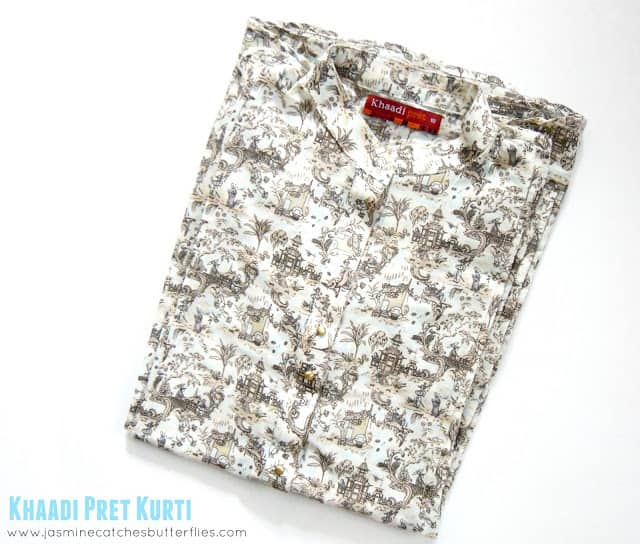 1. Khaadi Pret Kurti – Beige
This was in my February Favourites and this is where the shopping begin. It wasn't planned but it happened late one night just as the shop was closing down and I was amazed at the ridiculous bargain I had managed to get. Khaadi is my go-to for casual pret so I love the shirt for its subdued shades of blue and beige with tarnished gold buttons. It is waist length, has band collar, 3/4 sleeves and vertical plaits on the sides. The print on the kurti seems to portray East Asian countryside.
I know a lot of you guys liked it in my favourites post so you can get it for yourself here and it is also available in yellow.
Original Price: 2000 PKR On Sale: 1000 PKR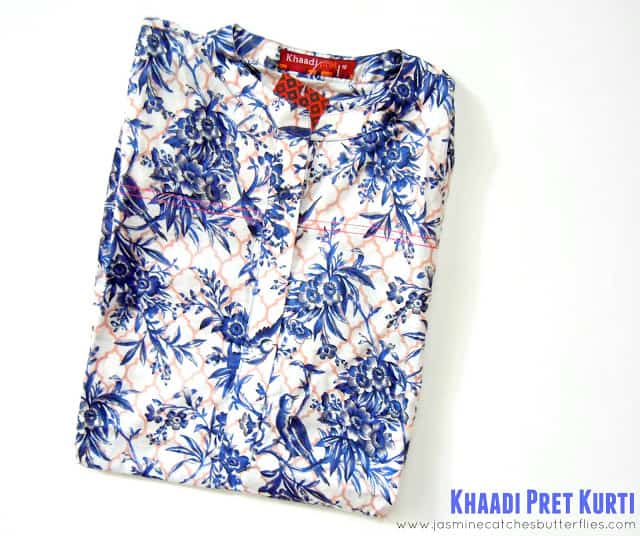 2. Khaadi Pret Kurti – White
A week or so later I was at the mall, covering a couple events for my blog and once again, unplanned ended up buying this kurti. Even though I had skipped it earlier, it looks quite smart on. Just like the Beige one, this too is waist length with band collar and 3/4 sleeves but this doesn't have buttons or anything, just thin bright pink borders.
I found this one online too so you can get it here if you can't visit the store anytime soon.
Original Price: 2000 PKR On Sale: 1000 PKR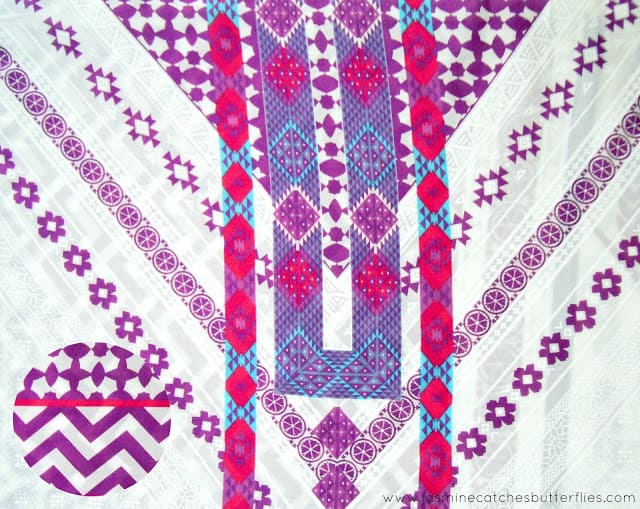 3. Gul Ahmed Unstitched Shirt Piece – White (With Purple)
Mom pressed me to get this one and it looks so lovely with purple and pink that I had to. It would be great for semi-formal day wear. In the circle, you can see what its bottom looks like. This design also came in creamy orange with blue and brown but that was already sold out and I liked this colour combination much better.
Price: 900 PKR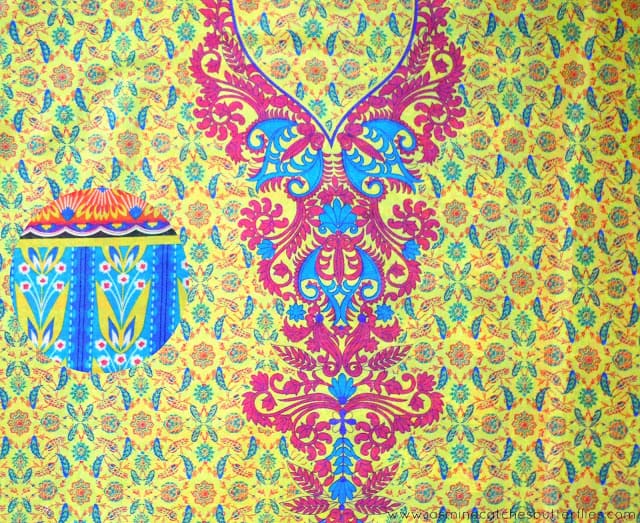 4. Gul Ahmed Unstitched Shirt Piece – Yellow
This was on one of Gul Ahmed's latest magazines and is a little bit of a daring piece with such bold shades and so much going on in terms of print. However, in person, it was not as bright as it seemed in the photographs. I didn't have it on my wish list but it is yellow and I am yellow so I couldn't let it pass. By the way, this too comes in a white and blue variation.
Price: 900 PKR
3. Gul Ahmed Unstitched Shirt Piece – White (With Blue)
The photographs here do no justice to my white single shirts but I promise they look so classy in person. This was actually the first one I saw and sold my heart to right away. Blue on white gives me a calm and productive vibe. This print also comes in two other variations one of which is yellow and blue and other is brown and red.
You can shop it for yourself online here before this goes out of stock like the other two Gul Ahmed shirt pieces I got.
Price: 900 PKR
That's all for now, lawn has just started pouring in so I will shop the rest later. Also, I will try doing OOTDs with all of these when I can find a cameraman!

Follow
(function(d, s, id) {var js, fjs = d.getElementsByTagName(s)[0];if (d.getElementById(id)) return;js = d.createElement(s);js.id = id;js.src = "https://widget.bloglovin.com/assets/widget/loader.js";fjs.parentNode.insertBefore(js, fjs);}(document, "script", "bloglovin-sdk"))