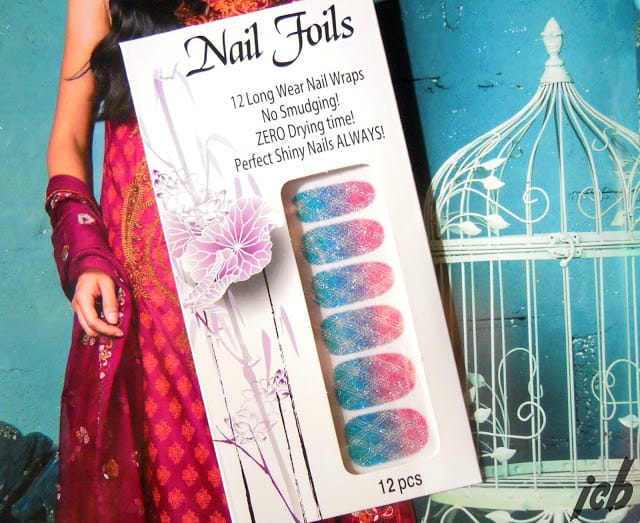 I have been hunting nail stickers lucklessly for past year or so and it all started after I saw Nicole Guerriero and Lily Melrose talk about them. A couple weeks back I was at Saverz supermarket to pick up some prescribed medicines when I just wandered off to the makeup aisle as it was my first time in there and I could not contain my excitement when I saw these 'Nail Foils' hanging on a stand. I see why these are called 'foils' and not exactly 'stickers' because 1. They are shiny, 2. The stickers I saw Youtubers feature were made of a different material and seemed much thinner. There weren't many options and they all were glittery, though the glitter isn't gritty rather coated over with something for smoothness, so I picked up this pink and sea green one to give it a go.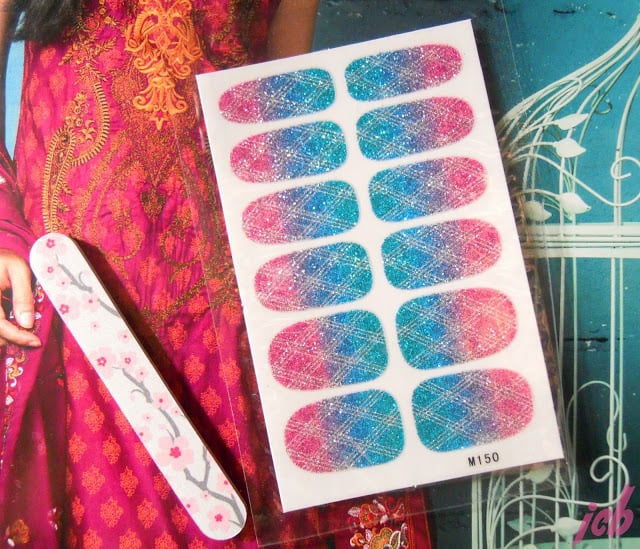 I got so busy since then that got a chance to try these this week and they were super simple to stick on. You can see the procedure in the photo of how you should stick the rounded side towards your cuticles and file of the excess from the other side. Even though I have a small nail bed, the foils fitted perfectly along the width but since I keep my nails trimmed at all times, I had to file of more than half of the foil which was kind of sad as I wanted the full gradient effect to be on my nails. Anyway, to keep the rest from wasting completely, I stuck the green bits on my toenails and they look perfectly fine.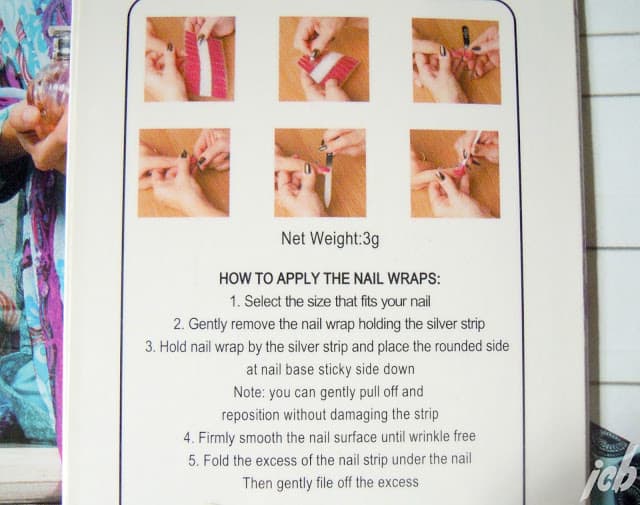 The nail file I had planned to use was the little one shown in the photo, but it wasn't gritty enough so took longer, therefore I switched to a bigger file. My next concern was that these might come off easily and a couple of these did give me a little bit of a tough time by moving around if I brushed my fingers through my hair or took my phone case off. However, I patiently kept pressing them back though I thought I'd be throwing these off in a few hours. Anyhow, since most of them were holding well, I didn't want to give up because of the naughty ones. Then I accidentally dipped my fingers in hot water and as the glue heated up, then set, the troublesome ones also stuck properly. So that's one tip that might help you too, but also try sticking these on quickly as it is written on the pack that the glue dries with air. That is why these come packaged in airtight plastic too.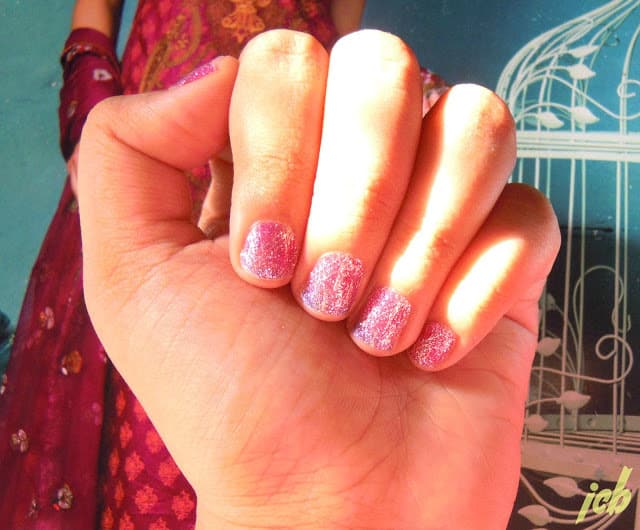 Today is the third day I have had these on and surprisingly all of them have been able to withstand the rinsing of vegetables, the massaging of shampoo in hair and all that routine exposure to water and nail chores. It reads on the back to take these off using a nail polish remover, but I think these will be fairly easy to peel. I will keep you posted nonetheless. For the bucks I paid, these turned out to be impressive and I would love to pick some more.
Price: 85 PKR
Amount: 12 pieces
Availability: I bought mine at Saverz Supermarket. If you know any place in Karachi where nail stickers are sold, please let us all know in the comment section.
Have you ever tried nail stickers?








May Advertisers:
Tycoon:
Youth Tribune,
A-List:
Natasha Kundi's Blog