We are living in a time where we are enjoying repeating fashion trends from the past. Today's highlight is going to be the ruffled sleeves trend but before we talk about it, let's just touch upon bell sleeves too since all ruffled sleeves are bell shaped.I remember just the bell sleeves trend had made a comeback around 2007 too and to be honest I did not really appreciate it back then. The fact that even our school decided to change the uniform to one with bell sleeves was a bit too much and that was an absolute fashion disaster in my opinion. Fast forward, 10 years later, we are again wearing bell sleeves but this time ruffles are back in fashion too.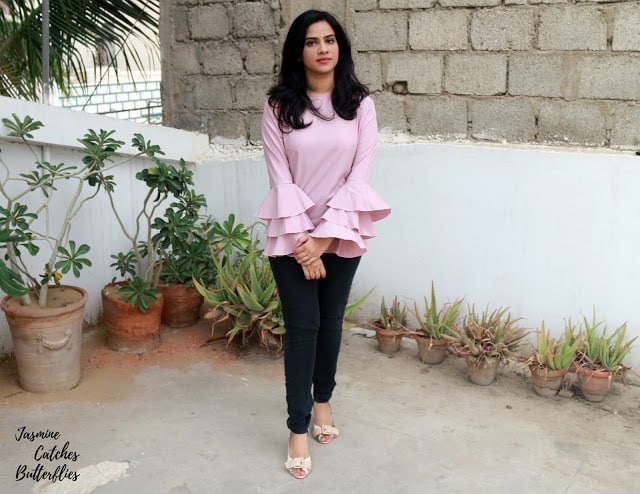 Ruffled Sleeves Shirt Trend
So, I showed you guys some of my top summer trends in a recent video and nearly everyone praised this muted pink blouse with ruffled sleeves. I actually spotted it on 
To Save
 and could not resist ordering it as part of my PR haul from the website. I showed you the 
rings I got from the website in yesterday's post
 already.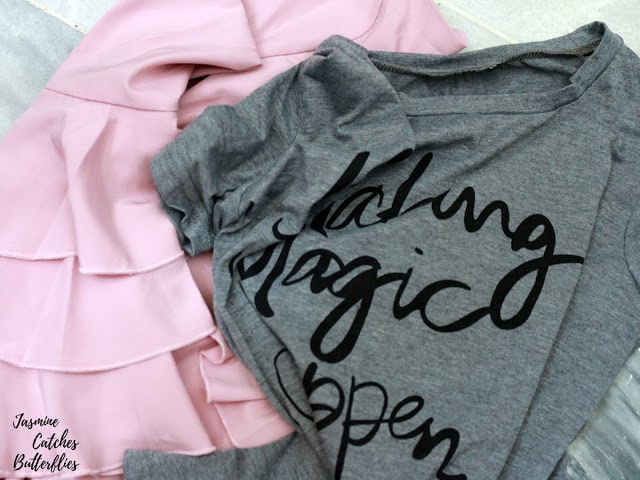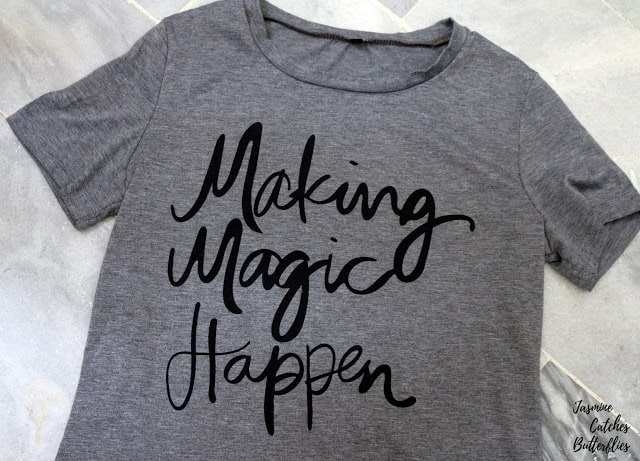 This ruffled sleeves chiffon top was priced at $5.53 I also picked a grey tee which was priced at $5.24 as you know I am currently obsessed with the shade. However, the latter does not fit me well even though I had ordered a medium but it feels tad bit small. Now, I do usually fit in small to medium for most brands but I hardly ever order a large. I do recall checking the size charts but I am not sure what went wrong. The pink ruffled sleeves shirt is also a medium and even though it is a bit small length wise, it fits me fine otherwise. The material is not the best but I did not expect too much from something which is quite inexpensive. The delivery took around four weeks but luckily I did not have to pay any customs.
Anyways, back on the trend, the blouse I got has three layers of ruffles which make a statement but they do not look over the top. This outfit is cute for daytime wear and it is probably one of my own favourites this summer.
Ruffles, in general, are quite iconic and the 70s inspired look has been everywhere. It is now a focus of a lot of designer wear for the year of 2017 so you must add a piece to your own wardrobe to stay on trend.