The last time I felt this obsessed with rings was probably ages ago when midi rings became popular. Now even though I love dolling up, I am so forgetful that I hardly ever accessorize and end up skipping jewelry for the most part. I was recently contacted by
To Save
to choose some stuff from their website and I love budget buys when it comes to smaller things like rings.So I ended up picking a set of boho stackable rings, a chunky bull dog ring and a dainty antler ring. Now, these were super cheap but they are so pretty that I am obsessed and I have been wearing them pretty much every day.
Boho Stacking Ring Set
If you watch my YouTube videos or follow me on Instagram, you would have surely seen these in some of my videos and posts. I love this set of silver stacking rings as they contain different sizes of rings so some can be worn as midi rings, others as knuckle rings and the rest as normal rings.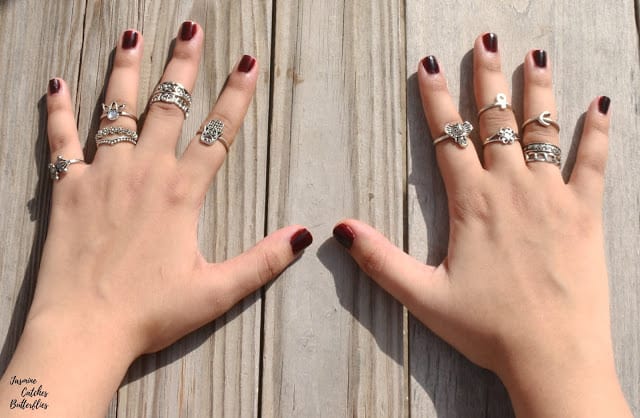 Boho Stacking Rings
PR Samples*
The set has 13 rings which are of the bohemian style and they have a nice aged texture and aesthetic detailing. You can wear all of these rings together like I have shown in the photograph, or you can switch them up from time to time. I feel I look like an artistic whenever I am wearing these and I really dig such attire.

Some of my favourite pieces from the set are the elephant, hamsa, ankh and the crescent rings. You can get these in gold as well but I opted for silver since I already have a lot of small gold rings for stacking.
Price: $1.38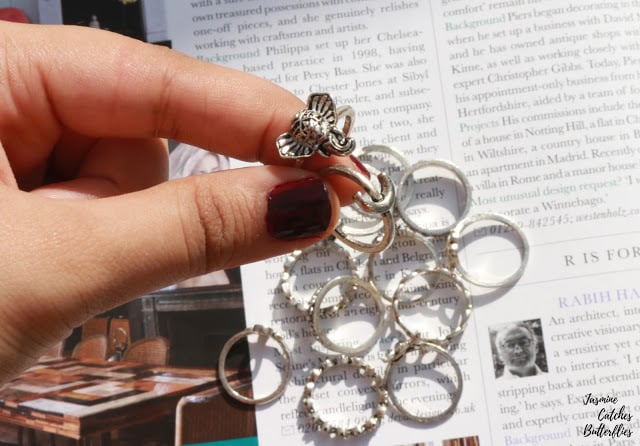 Boho Elephant and Crescent Moon Rings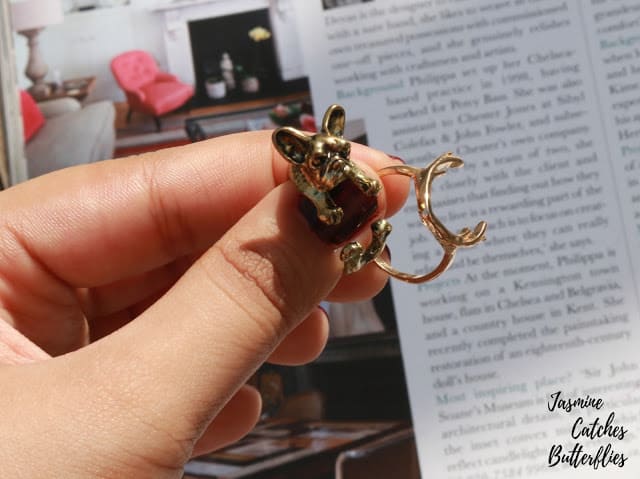 Bull Dog Ring and Antlers Ring*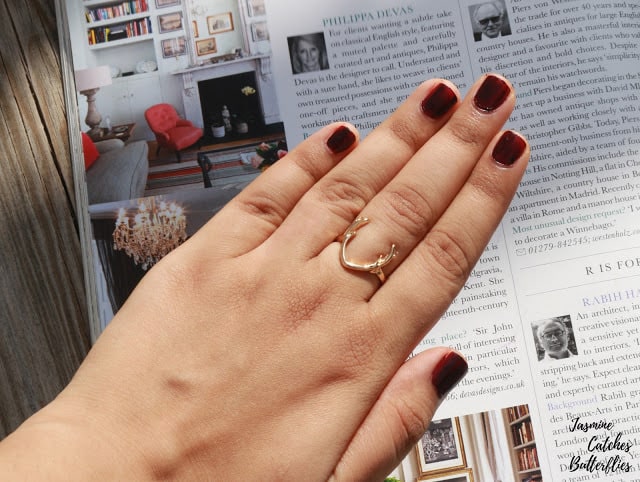 Antlers Ring
Dainty Antlers Ring
Dainty rings are perfect for everyday wear and they go well with daytime formals too. For some reason, I have always been drawn to antlers so when I saw this ring, I knew I had to get it. Just like the other ones, this was also available in silver but I went for gold because that is my go-to preference.
Out of all the rings, this is the shiniest one so I was afraid that it might oxidize or blacken due to Karachi's humidity, but so far I have not experienced anything of the sort.
Price: $0.86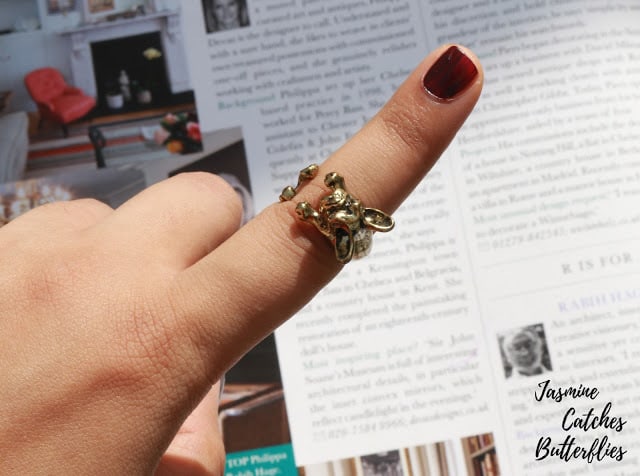 Antique Bull Dog Ring
Antique Bull Dog Ring
Love the look of chunky antique rings as they make great statement pieces. To Save sells a variety of such rings which come shaped as animals and I decided to get a bull dog one since it has the punk rock vibes which I really like.
The miniature bull dog is 3D and looks adorable but badass at the same time. This ring was available in black, silver and gold. I opted for the latter because I just thought this looked better and works with my personal style.
You can also get Dachshund, Labrador, Corgi, Teddy, and Tiger.
Price: $0.59
I am so in love with my new ring collection and I would recommend you to check out To Save for affordable jewelry and accessories. Watch out for my next post for the other stuff that I got from the website.