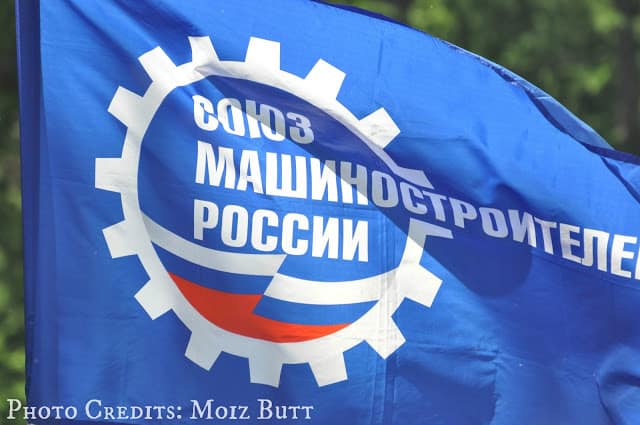 Engineers of the Future Flag
Этот пост посвящается всем моим русским друзьям и последователям! Я люблю Россию! ♥

If you have just joined me or had missed my last post, please click here so that you know what today's post is actually all about.
Continuing from where I left, once our NUSTians reached the Irkutsk airport in Russia, they were held back for a while until two of the 'Engineers of the Future' representatives came, as nobody on the airport apparently understood English. They were then escorted first to a rest house, and then Sir Nadeem was taken to the bank for currency exchange by one of the representatives, while the other one gave rest of the delegation a small tour around the Irkutsk city on foot. Irkutsk has derived it's name from the Irkut River which means 'the rapid stream', so Irkutsk means 'the city near the rapid stream'.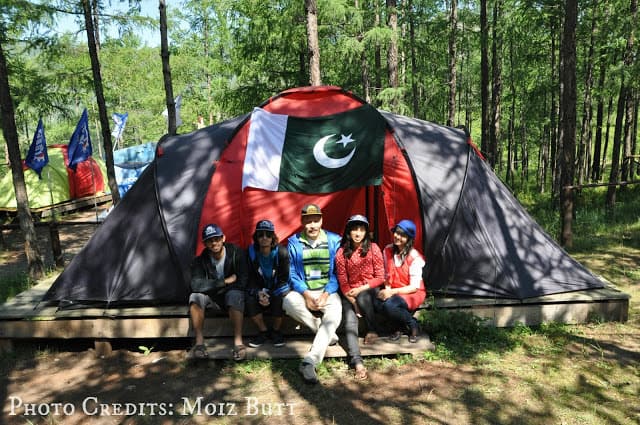 NUSTian's Camp
Meanwhile, two vans came to load their luggage and take them to the camp. Yes camp. It was a camping trip! 😀 It was a 3 hour drive from Irkutsk to the camp but the driver drove super fast and they were at the camping ground in about 1 hour 30 minutes. The instructors at the camp welcomed them, offered some food and then showed them around. People from all around the globe were quite intrigued and delighted to meet our Pakistani delegation, especially the Indians as the language gap was easier for them to overcome, and of course the NUSTians were equally thrilled to make new friends.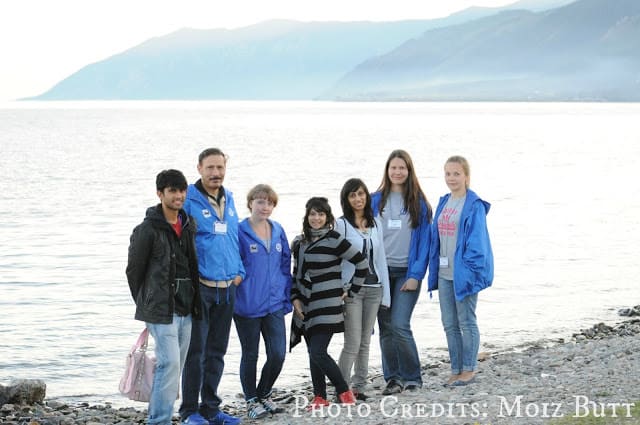 Lake Baikal
The main tourist attraction in the Irkutsk region is Lake Baikal which is the largest and deepest fresh water lake by volume, and the 7th largest lake in the world. It is the clearest of all lakes and thought to be the world's most ancient lake at 25 million years!! It is very beautiful and a habitat to a number of unique species of plants and animals including the freshwater seal.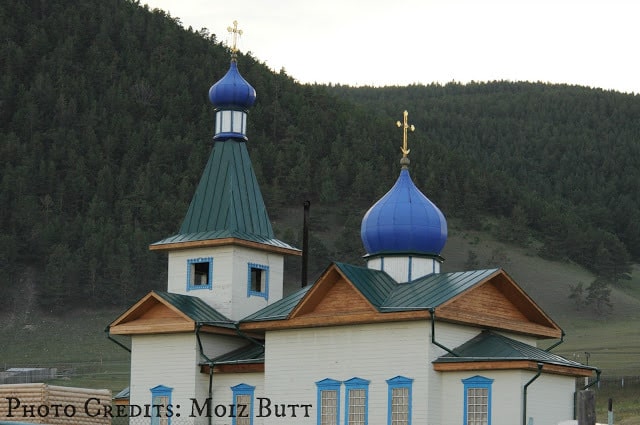 A church near Lake Baikal
Coming to the facilities and details of camping in Russia, some of our shy ambassadors were quite uneasy to see the pits dug in the mud for toilet in doorless cubicles and common bath areas but of course it was some of their's first camping trip so it took a while to adapt to such changes and they had to largely rely on vegetables as they couldn't find halal meat there and seafood was cooked differently from how we are used to of eating here in Pakistan. Even though, it was the month of Ramadan, none of the delegates fasted during their time in Russia as a fast was of 22 hours a day and hence very difficult. Sunset there took place at 10 PM and one night, they stayed up to see the sunrise. They started hiking up the mountains at 4 AM, and the sun rose at about 5.30 PM.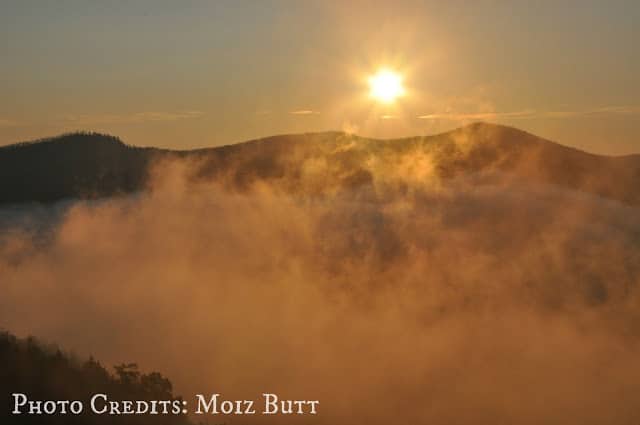 Sunrise in Irkutsk Region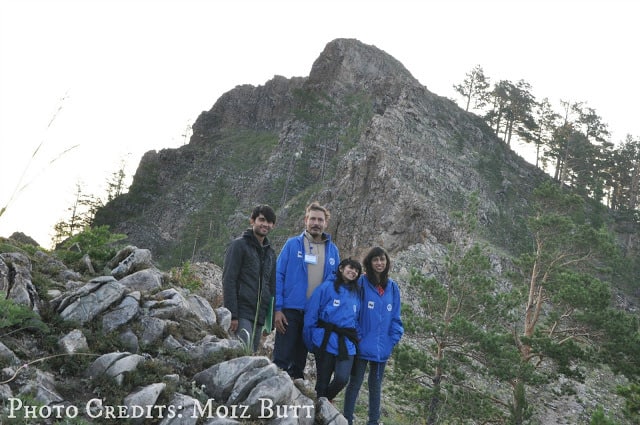 Happy Hikers
Now, as you know the main purpose of this trip to Russia was to actually attend and learn from the youth conference that was held there by the Russian Engineering Union, so they had some lectures on 'Engineering Economics', 'Major Industries in Russia' etc, some in English while others in Russian, along with some interactive activities and an excursion trip.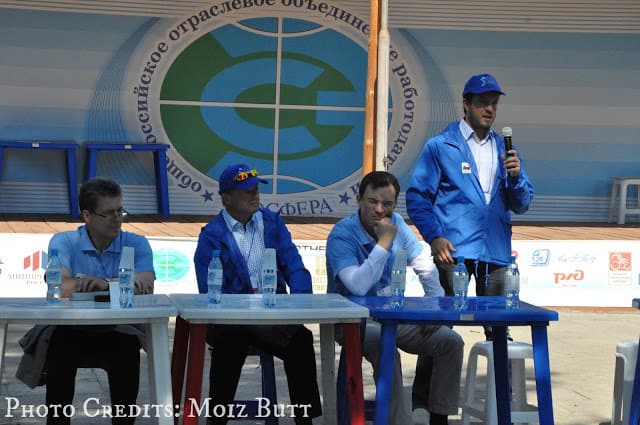 Lecture Session
On their excursion trip around Irkutsk city, they saw…
The Eternal Flame in the Memorial Complex dedicated to the Siberian soldiers who fell in battles against the Nazis in World War II.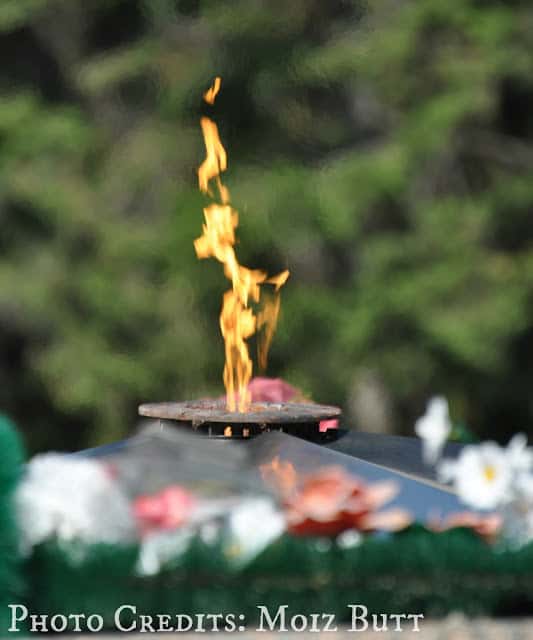 Eternal Flame Memorial – Irkutsk
A number of historical monuments.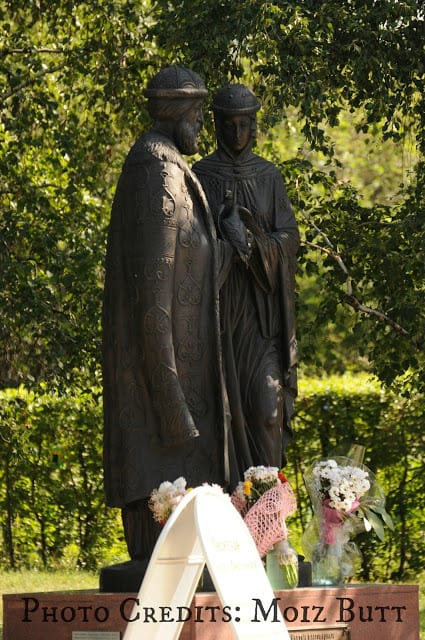 Historical Monument – Irkutsk
The 'love locks' on the walkway alongside the Angara River, placed by newly married couples with their names and wedding date engraved on it. After putting the lock on the railing, the key is thrown away into the river. This is a wedding tradition to 'seal' their love.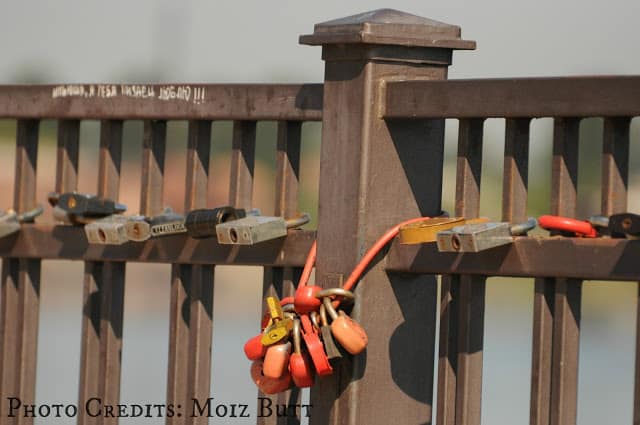 Love Locks – Angara River
And a monument of the Irkutsk 'coat of arms' which is an unknown creature thought be a tiger or a beaver for a few reasons, though it looks like none, so I'm not quite certain about the origin of the symbol, with a sable in it's mouth.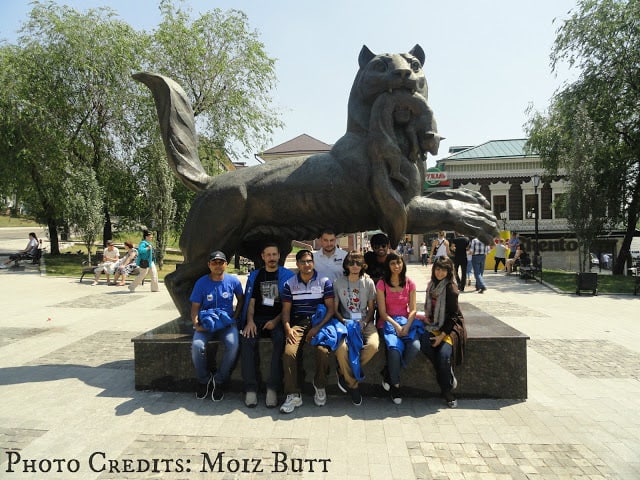 Irkutsk Coat of Arms
They also enjoyed some fine food at a cafe whilst on the excursion trip.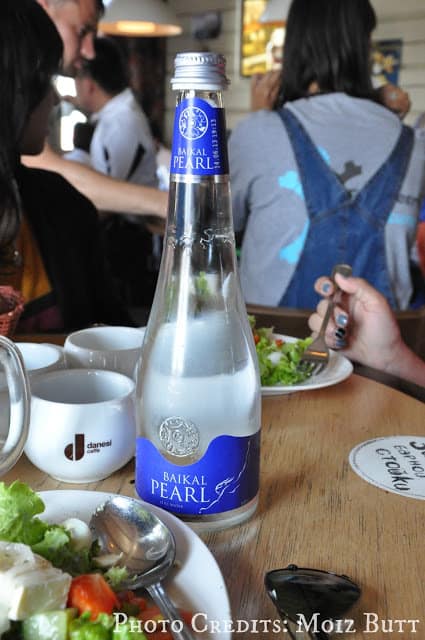 Water of Lake Baikal
The delegation had to leave a little early unfortunately as one of the delegate's visa was nearing it's expiry, nonetheless, on their last day, the delegation participated in an activity conducted by students of Bauman University, Moscow which everybody quite enjoyed. All the delegates were asked to write 3 embarrassing moments of their lives and stick it on their chests, then they were told to pull a chit off from behind their chairs which helped in dividing them in two teams. Qassam, Sir Nadeem and Maryam were in one team while Nadia and Moiz were in other.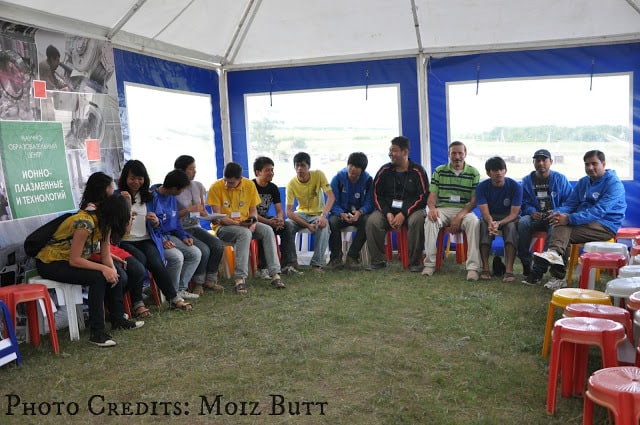 Activity Area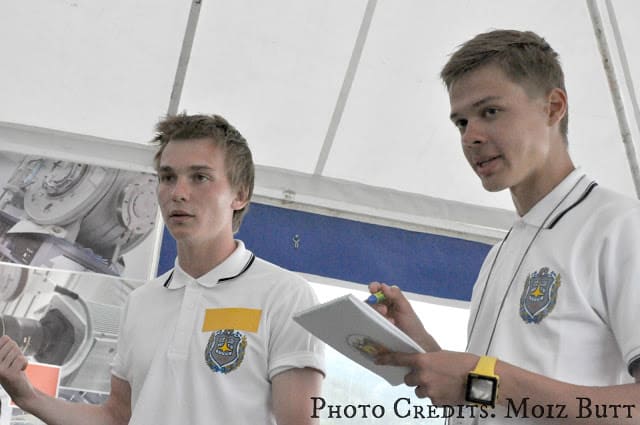 Students from Bauman University, Moscow
 Each team was asked to recall eachother's embarrassing moments and other competitive rounds were carried out, one of which required to draw and name a logo related to Russia, but each team member could only draw one line, and my brother's team drew the following symbol, naming themselves the Stalingrad Crusaders for which they actually won the round. They were even taught a few Russian dance steps before the activity came to an end.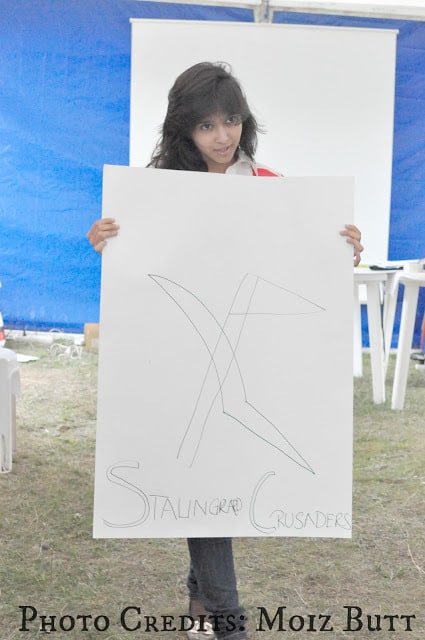 Stalingrad Crusaders Logo
A few after activity snaps! 🙂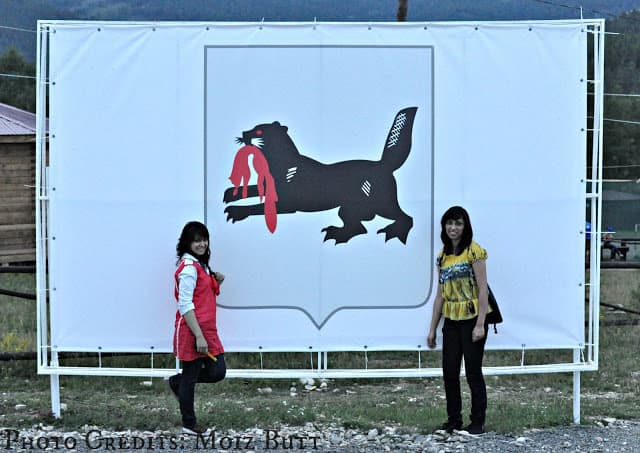 Later that day, a game of paintball was held and the NUST's team won that and with that their time in Russia ended.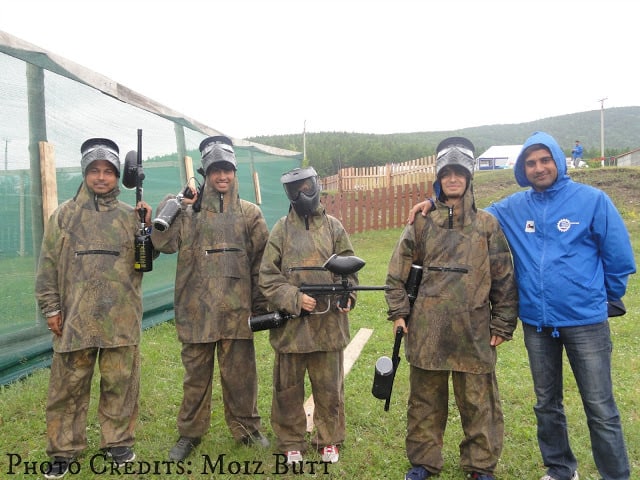 Paintball
Wasn't that amazing?! 🙂 Check back in soon for more! x