Just as it started raining last week, I sat down with my copy of 
The Chateau of Happily Ever Afters
. I know rain is not welcomed for the most part around the globe, but here in Pakistan, this is the time when everybody sings soppy love songs and celebrates the advent of monsoon after a hot spell. So obviously, what better time to read a romantic comedy as a Karachiite, eh?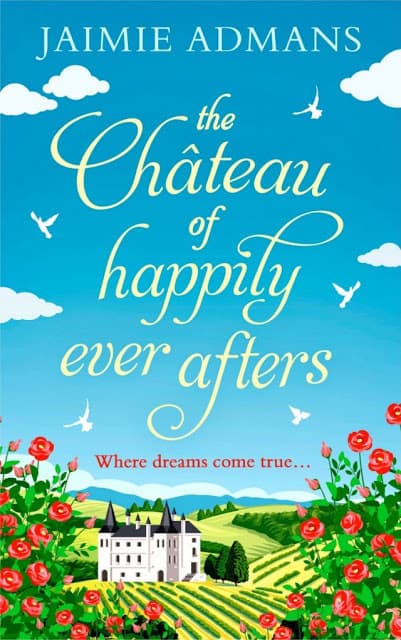 Jaimie Admans is a Welsh author who has just come out with her first book and she mostly writes chick-lits. Now, personally speaking, judge me all you want, I love reading a good chick-lit and Admans has a casual writing style which makes her book an easy and relatable read. I am not going to be giving out any spoilers in this review so you can read it for yourself, but here is the blurb.

Blurb
Where dreams come true…?

Wendy Clayton stopped believing in fairy tales a long time ago. Instead, she has a 'nice' life. Nice job. Nice flat. Absolutely no men. Until her life is turned upside-down when her elderly neighbour, Eulalie, passes away and leaves her the Château of Happily Ever Afters! But there's a catch: she must share the sprawling French castle with Eulalie's long-lost nephew, Julian. And no matter how gorgeous he is, or how easily she finds herself falling head over heels, Wendy needs to find a way to get rid of him…
Because surely happily ever afters don't happen in real life?

Escape to beautiful France this summer with this uplifting romantic comedy. Perfect for fans of Kat French, Caroline Roberts, and Holly Martin. 
If you are interested you can currently get it from Amazon UK or Amazon US.
I really like how the story has a modern setting in France with present time references and the book is saturated with British slangs that I quite enjoyed. It is funny, sarcastic, and above all the characters are not one-dimensional as they are in most chick-lits. Therefore, I found The Chateau of Happily Ever Afters to be a pleasant read.
The story is not complicated yet I was excited to see how it unfolds as you do not get much of the backstory for the lead characters. I must appreciate that Jaimie really has put in extensive research for the theme to be clear and accurate. It is well written, it gives you the butterflies, it makes you curious and it keeps you absorbed.
So, Jaimie is sweet enough to hold a giveaway for you guys & you can enter through the Rafflecopter widget below.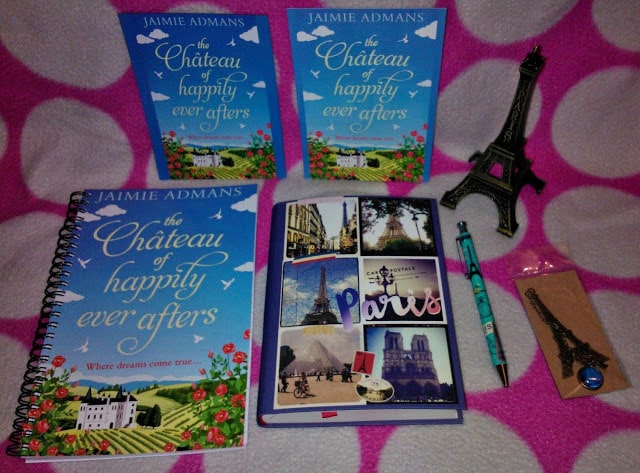 Giveaway Goodies:
French-themed stationery goodie bag.
1 x Paperchase Paris notebook and pen
1 x The Chateau of Happily Ever Afters notebook
1 x little Eiffel Tower model
1 x Eiffel Tower bookmark
1 x The Chateau of Happily Ever Afters magnet
1 x Signed postcard
Author Links:
http://www.jaimieadmans.com
Tweets by be_the_spark
http://facebook.com/jaimieadmansbooks