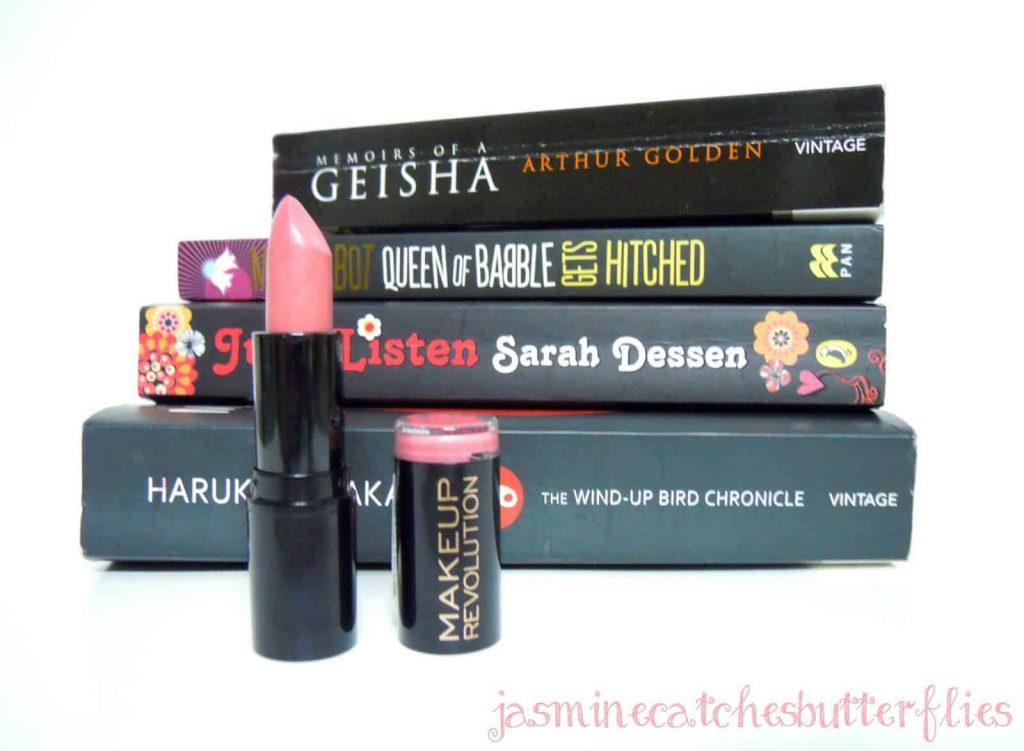 Makeup Revolution, the brand that gained popularity very quickly and churns out new pieces ever so often, finally hit Pakistan a short while ago on Just4Girls.pk. Within a couple of hours of its launch, I placed a small order as I longed to try this brand out for quite a while now and couldn't contain my excitement. This was also my first time shopping from Just4Girls.pk and I'm glad to report that my order was handled smoothly. I received email updates on every step, from processing to packaging and dispatching. In addition to that I also got a confirmation call for my order since I was a new customer and they even called before delivery to make sure the parcel could be received. My order was delivered within 2 working days and the first thing from Makeup Revolution that I ever tried was this lipstick that I am reviewing today.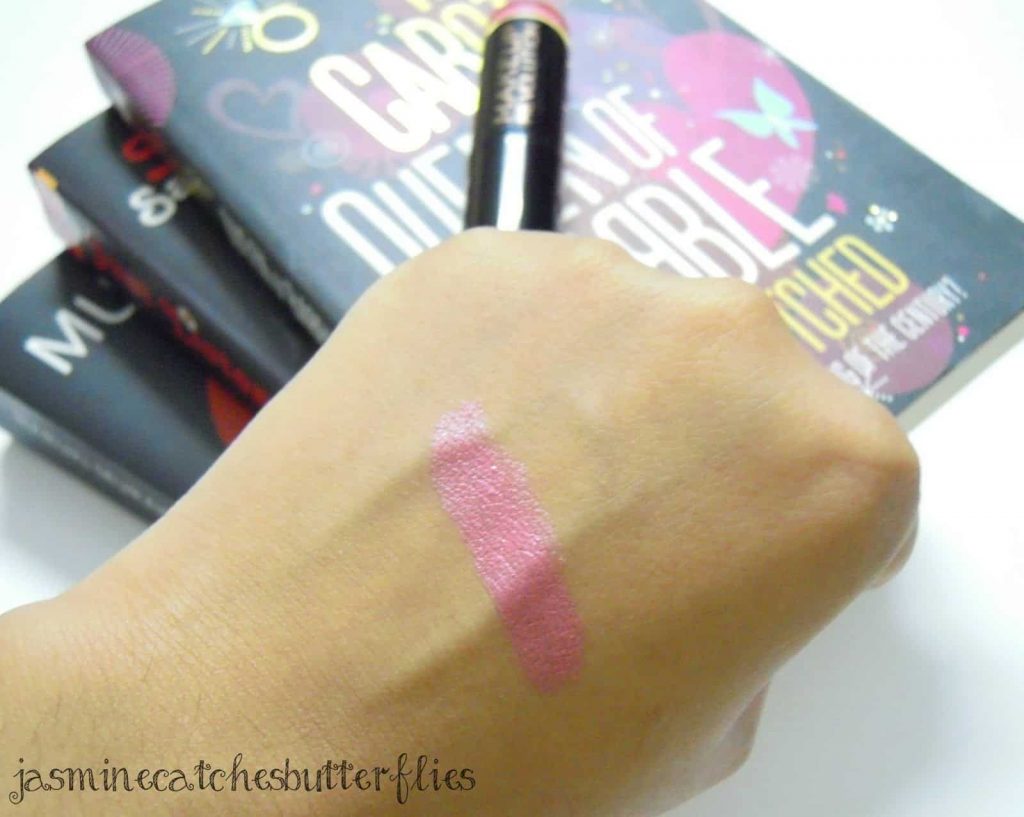 Makeup Revolution Amazing Lipsticks come sealed in transparent plastic. The tube itself is made of black plastic with a small pot of the product on the cap to easily spot the shade. From whatever I have heard, this little pot of extra product is supposed to be unscrewable but I wasn't able to do so. Dusky is a toned down shimmery pink shade which I expected to be more mauve and less shiny. According to the brand itself, it has a satin finish which I agree to. On the lips, due to the very fine shimmer in it, the shade looks frosty. It has cool undertones which is why it would suit paler skin tones better. So, I am not a fan of this shade but it was the buttery formula that kind of won me over. The first time I applied it on my lips, it glided on so smoothly that I couldn't even feel it. I haven't ever tried a lipstick as gentle as this and it is also very moisturising. Dusky is fairly pigmented but has a low lasting power. It also has a slight candy-like scent, but that is not at all over powering.
I still do look forward to trying out more lip products from Makeup Revolution but perhaps without shimmer, something matte and darker.
Price: 225 PKR / £1
Amount: 3.8 g
Availability: In Pakistan, currently only available at just4girls.pk. Internationally, it can be bought directly from the Makeup Revolution website or Superdrug.
I hope to see more of the newer Makeup Revolution range in Pakistan soon before I actually splurge! 🙂 x