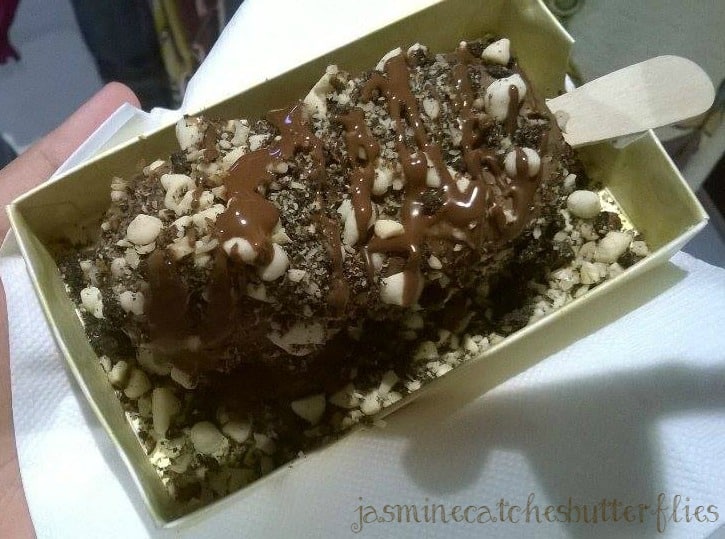 Last Sunday, 14th September 2014, Magnum exclusively held their new Magnum Pleasure Store (located in Clifton, opposite to Boat Basin) Digital Launch Event for Karachi Bloggers. If you guys follow me on Twitter and Instagram then I'm sure you are already aware that I am a full time foodie. Therefore, passing an invitation this tempting was absolutely out of the question.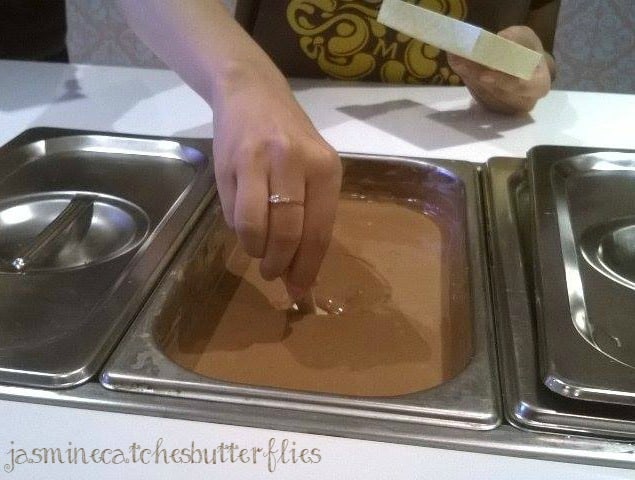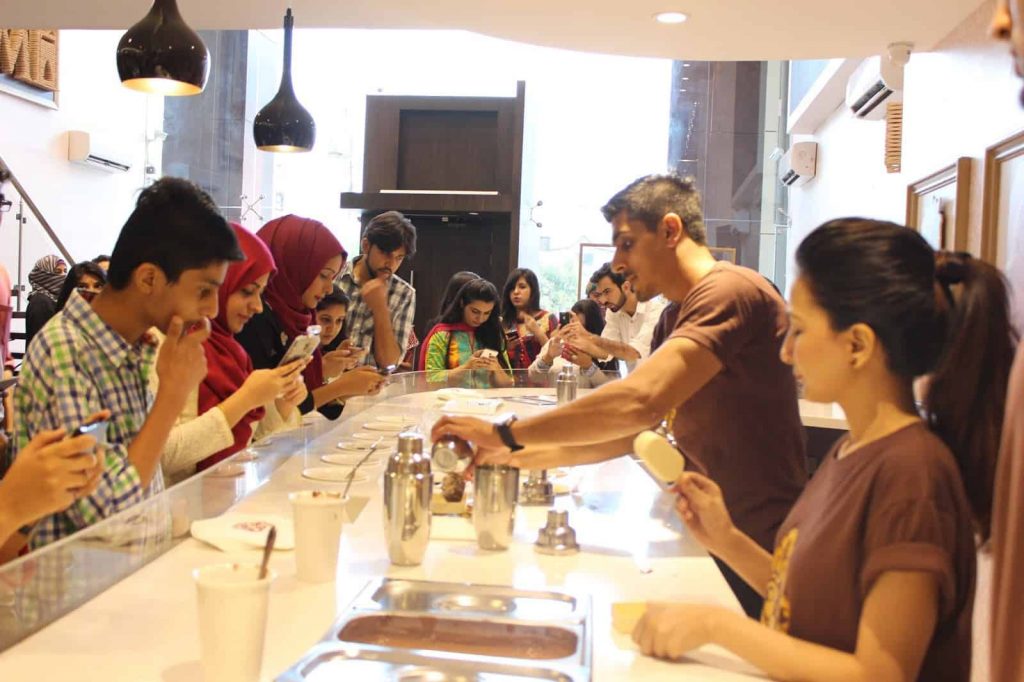 This newly opened Magnum Store is the first in South Asia and sixteenth in the world! Magnum aims to attract Pleasure Seekers so that they can enjoy their own customised Magnums at the Magnum Bar. First you are asked to pick any 3 toppings out of the 18 unique options displayed to be mixed together in a shaker. They range from Honey Comb to Chilli Flakes!! Then you get to choose between Vanilla and Chocolate ice-cream and asked if you want to get it dipped in Dark Chocolate or Milk Chocolate. Finally, your chosen toppings are sprinkled on top of your ice-cream with a drizzle of the chocolate you did not choose for dipping and then you can enjoy your very own Magnum. Belgian Chocolate is my favourite chocolate ever and I got my own Magnum made with vanilla ice-cream dipped in milk chocolate and sprinkled with Hazelnuts, White Chocolate and Crumbled Biscuits. It was a heavenly experience for someone like me who is big on sweets and I reckon everybody should give it a go.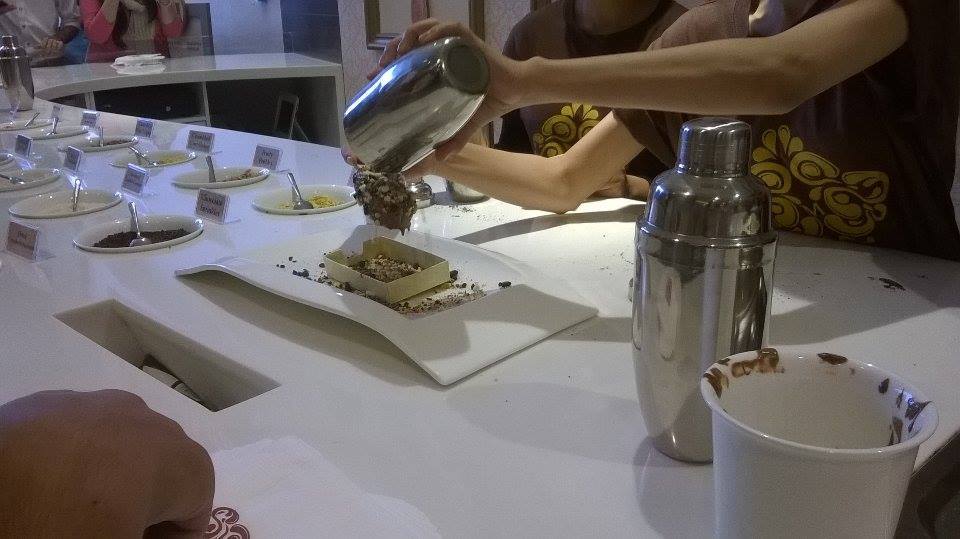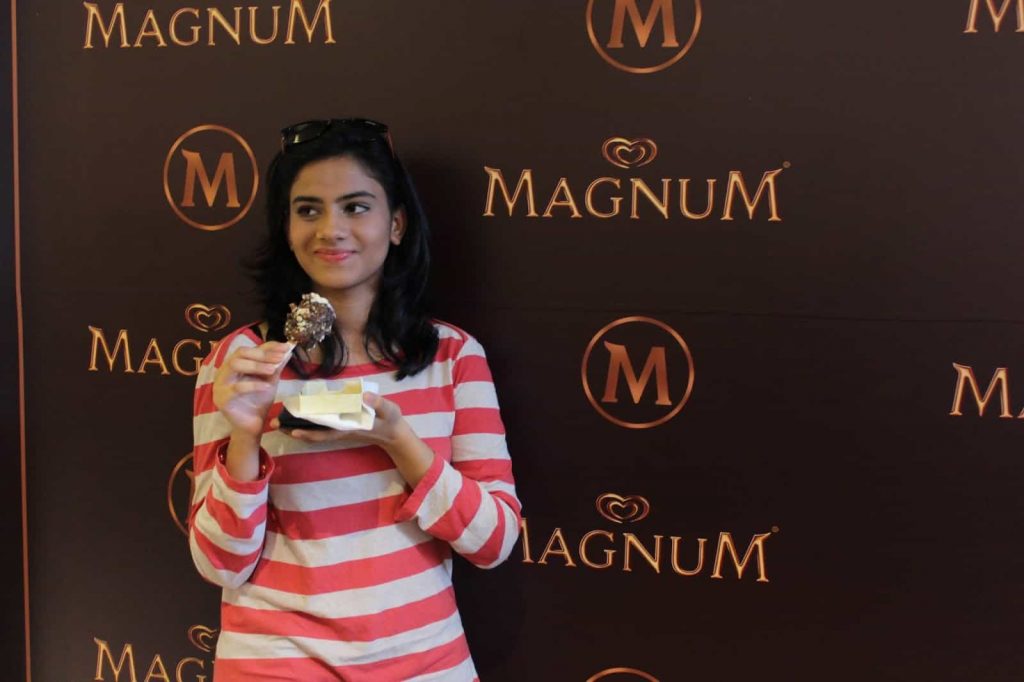 We also had some fun activities and lucky winners as a result at the launch event and everybody got a 'Make My Magnum' voucher as they left to get 1 free Magnum made the next time we visit the Pleasure Store. Ever since the event, I have been asked a lot about the timings and pricing so I am adding those too here. You can get your Magnum personalised anytime between 1pm to 11pm for 250 PKR.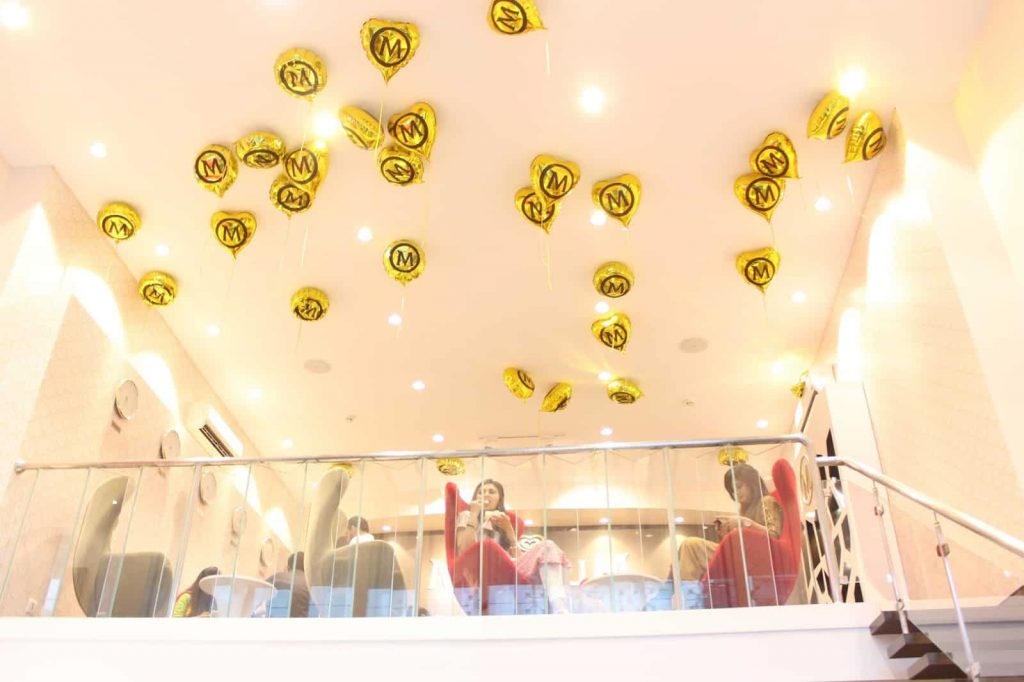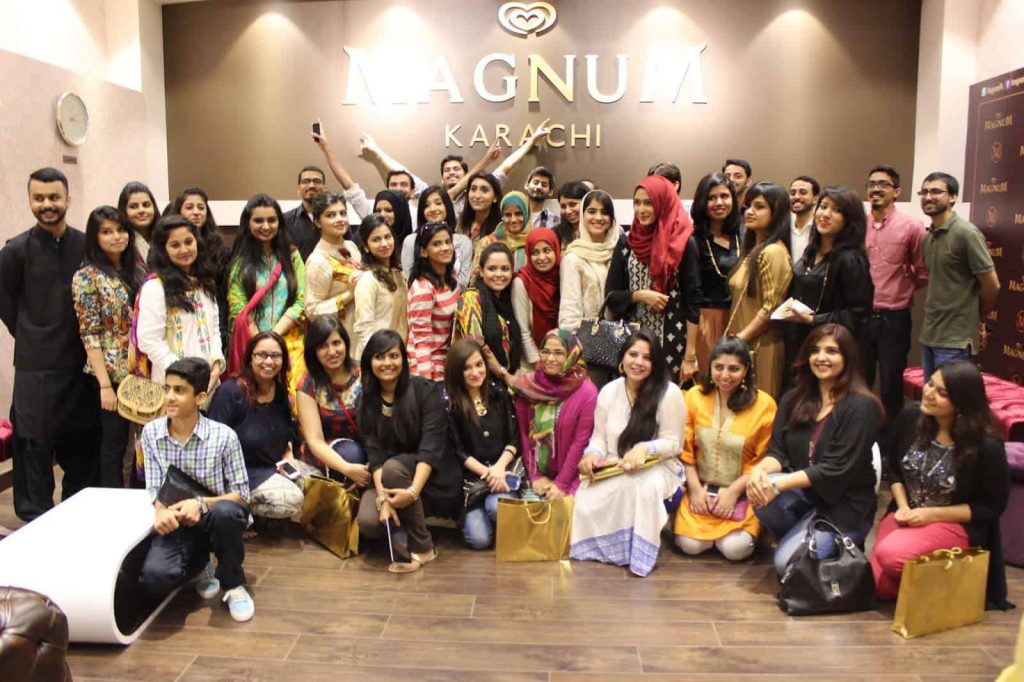 Photo Courtesy: Magnum Karachi (un-watermarked)
Join the conversation over at Instagram, Twitter and Facebook using the hashtag #MagnumKarachi.
The Digital PR Event was managed by Creative Chaos and the BTL Team was from Empact.
Have you visited the Magnum Store yet? 🙂 x