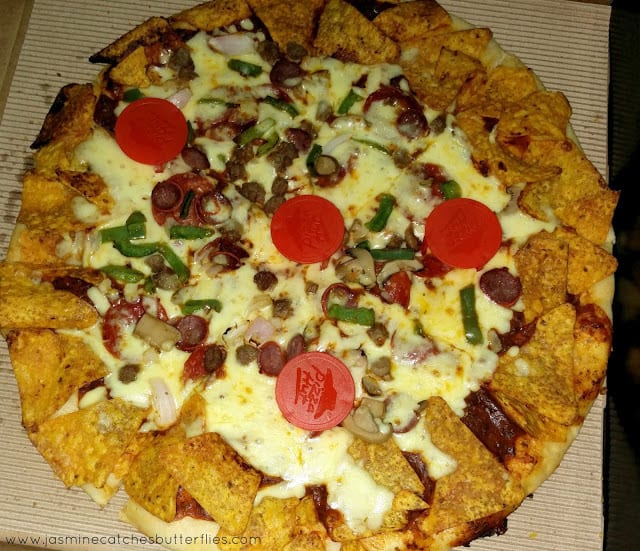 Pizza Hut Doritos Pizza
PR Sample*
Past 10 PM on a Monday night is not my idea of craving comfort food but the things one has to do for blog… Yeah, I drool myself over the pizza I had two days ago more than the people who curse me on my social media for tempting them over and over. You probably already saw the Crunch Party Pizza Hut had for promoting their latest and nearly ingenious sounding creation, the Doritos Pizza. I couldn't attend the event myself and stood up every soul who means something to me after promising a Doritos pizza date. However, I still got to devour this beauty on my own and even though it is too late to share a slice, I can still share what I thought of it.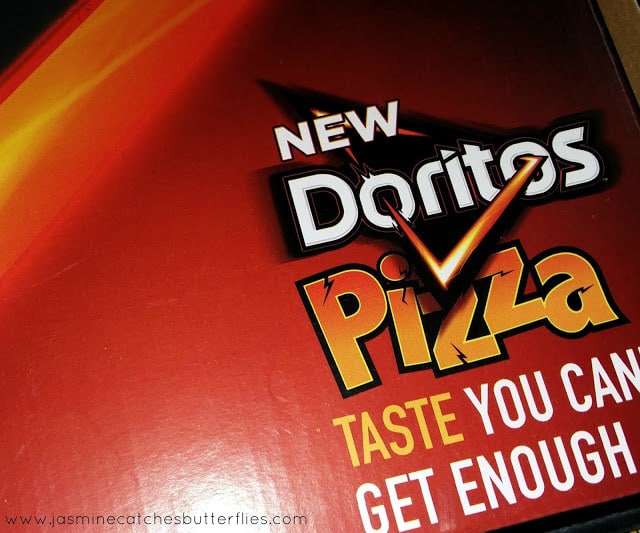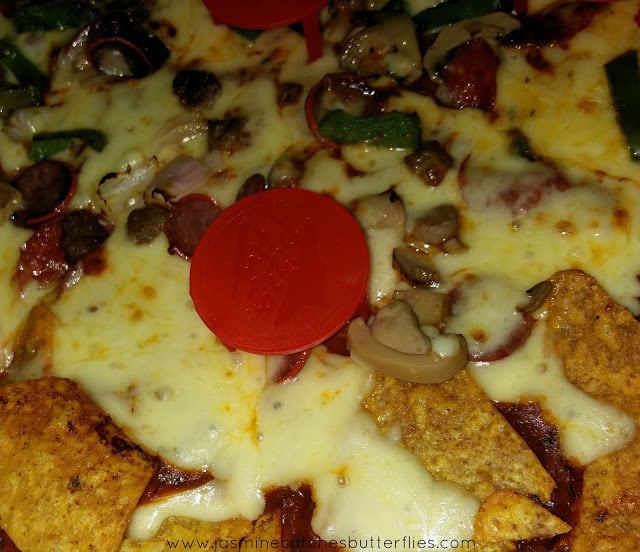 First of all, I'd like to give Pizza Hut a pat on the back for sizing up even if it is to only 14″ for 1345 PKR (exclusive of tax). I was ecstatic to see my cheese oozing Super Supreme pizza as the brand might be old now but no one beats their beef pizza for me. They absolutely nailed it with the topping and I was actually reminiscing the slumber parties I used to have with my cousins. As for the twist with the chips, if there is anything I can never get enough of after pizza, it has to be Doritos, so naturally when I first heard about the combo I could not contain my excitement. Pizza Hut uses Sweet Chili Doritos along with its complimentary sauce and obviously it is best to eat this pizza fresh while the Doritos are still crunchy rather than soggy, I personally did not like the addition of the sauce. It is quite overpowering and I instead enjoyed my tortillas crumbled over the actual topping.
However, this has to be one of the best pizzas I have had from Pizza Hut in a long time and I think I need to order in again this week. :/ 😛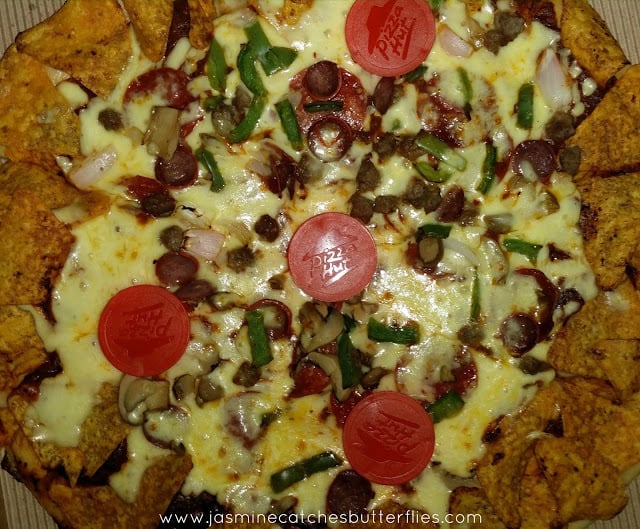 Let me know what you think of the Doritos Pizza or are you still salivating?


(adsbygoogle = window.adsbygoogle || []).push({});