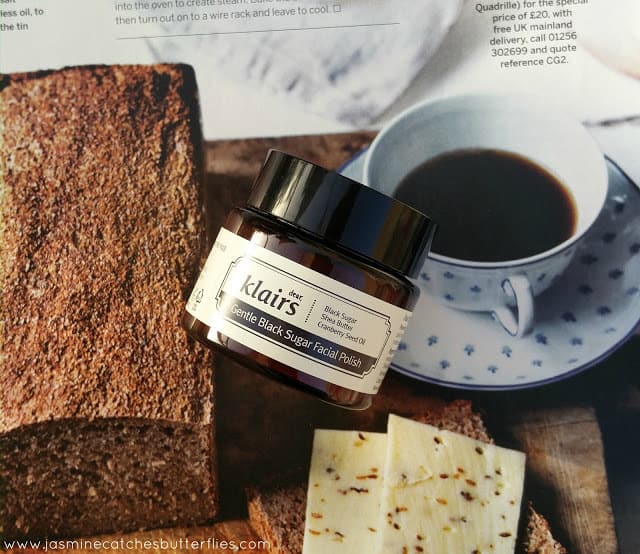 Klairs Gentle Black Sugar Face Polish
PR Sample*
I don't know about you but out of all skin care products, I am a fan of exfoliators. They give me a very satisfying feeling of cleanliness so I always look forward to trying new ones. I was sent this Klairs Gentle Black Sugar Face Polish by Wishtrend and it is a Korean beauty product so that got me really intrigued.
This face polish comes in such a cool looking vintage tub with an extra protective plastic lid inside. The product itself is made up of these three key ingredients: Black Sugar, Shea Butter, and Cranberry Seed Oil. The tiny granules of black sugar are what obviously provide the exfoliation and I know it looks like brown sugar but that's how it is. The shea butter moisturises while nourishing the skin and cranberry seed oil is packed with antioxidants and Vitamin E to further enhance moisture retention and skin elasticity. There are no parabens, alcohol or artificial colour added and one other notable ingredient is Andiroba Oil which is anti-inflammatory so it soothes skin.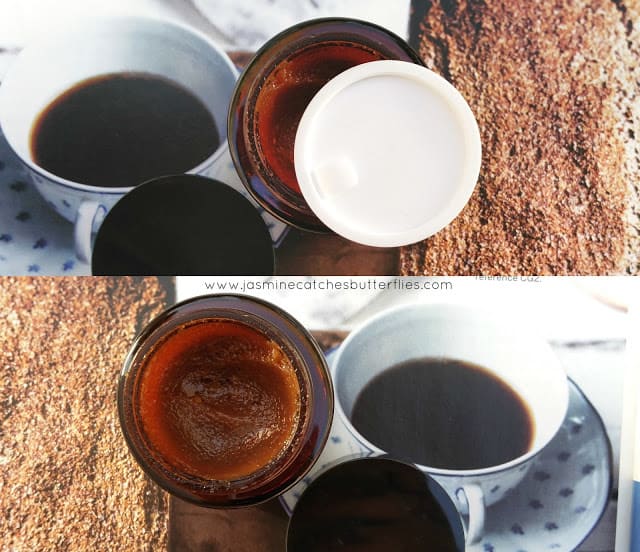 I think it is the cranberry seed oil which is responsible for the strong scent as well as the bitterness (no, you aren't supposed to eat it, I just accidentally tasted some). The smell isn't unbearable for me but it surely is personal preference.
To use this scrub you are required to add a few drops of water and gently massage it on your face. Adding water clearly emulsifies the product as I exfoliate my skin and also it feels a bit warm but in a good way. Klairs Gentle Black Sugar scrub leaves my skin looking healthy, smooth and moisturised and I quite like the product as you do not need much of it in a go.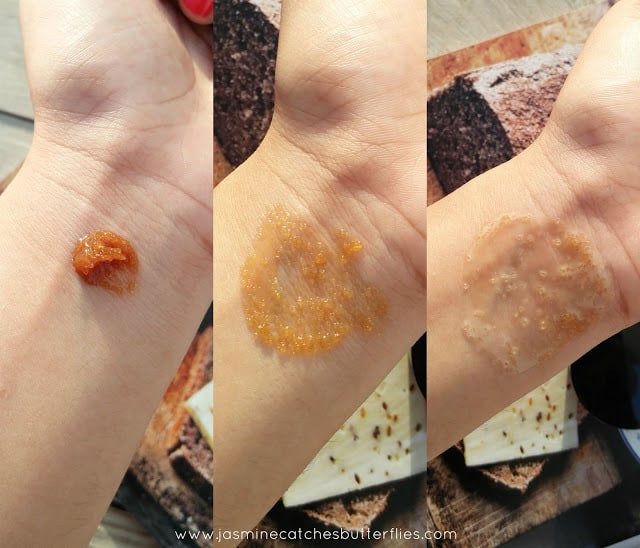 L-R: Blob, without water, emulsified with water
Now, the brand claims that this is for all skin types as apart from just moisturising it eliminates dead skin cells and blackheads while also controlling sebum. I have a combination/dry skin myself but it has been pretty good as of late since I have had no dry patches and no serious blackheads or breakouts. However, the humidity in Karachi does make my face feel greasy so it's not the best weather to judge how well it performs but surely I will keep you posted in the longer run as well.
Price: 18.99 USD
Availability: Wishtrend

Follow
(function(d, s, id) {var js, fjs = d.getElementsByTagName(s)[0];if (d.getElementById(id)) return;js = d.createElement(s);js.id = id;js.src = "https://widget.bloglovin.com/assets/widget/loader.js";fjs.parentNode.insertBefore(js, fjs);}(document, "script", "bloglovin-sdk"))