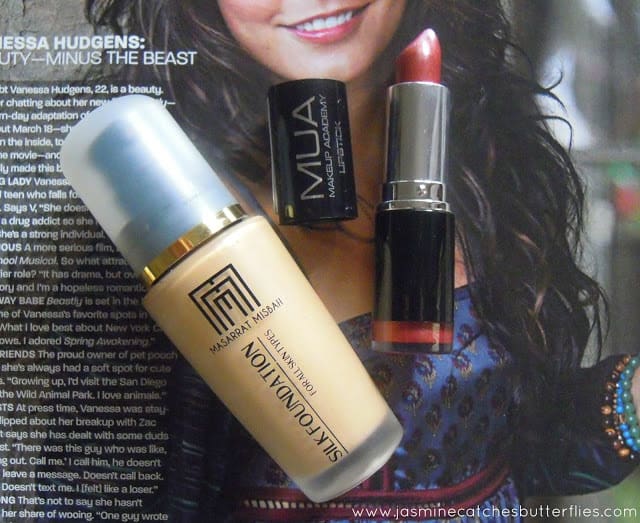 Low sleep levels, gloomy rainy days with no hint of sun, and staying outdoors for the most part, caught with work and social activities followed by Eid are all just excuse of my own incompetence of wisely managing time and making the most of what I had at hand. I have fallen way behind my schedule and saying that I am a 'sucker' is an understatement. I do duly apologise for missing in action and I will try the best I can to make up for the loss by blogging as often as possible.
Now since I was hardly having any "me-time" the past month, I only have a few products that I have been using on a daily basis to share with you guys. Do watch out for detailed reviews within this month.

1. Masarrat Misbah Silk Foundation – Mocha*
This is a full coverage foundation that took me some playing around to figure out the best way of applying it but this is pretty much all I have been using as my base all July. You can see me wearing it my recent collab post with the Original Minds where we showed you makeup looks for different skin tones.
2. MUA Lipstick – Shade 10*
Perhaps some of you might be thinking this lipstick seems more fall appropriate and to be honest, that's what I initially thought too. However, this shade is quite sheer so it looks pretty natural and it would flatter a lot of skin tones.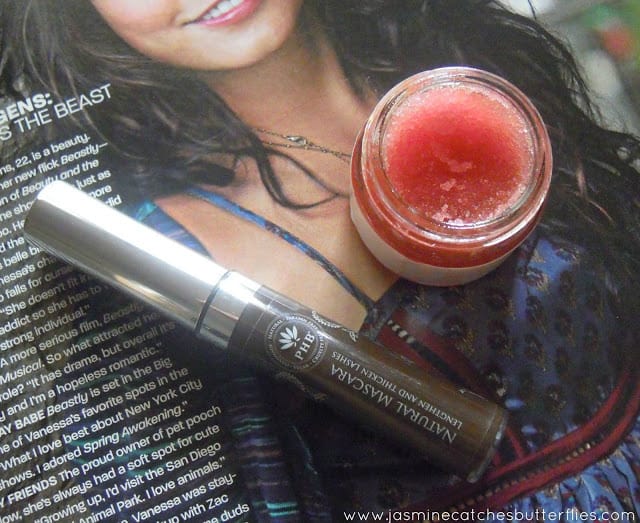 3. PHB Ethical Beauty Natural Mascara – Brown*
Something for the eyes that is brown and gets the job done has to be in my favourites! You can read my detailed review on this mascara along with other PHB products.
4. LUSH Bubblegum Lip Scrub
I can't sing enough praises of this lip scrub and it is probably my favourite LUSH product so far after the first impressions post! Its granules always seemed too fine to be effective until I tried it myself and now I use it every other week or when needed. LUSH is one brand that should be made available in Pakistan because I can tell a lot of us would love it.
That's all for today, but stay tuned for more blog posts and detailed reviews as I mentioned earlier.
Missed me? 😉
What are your current favourites?