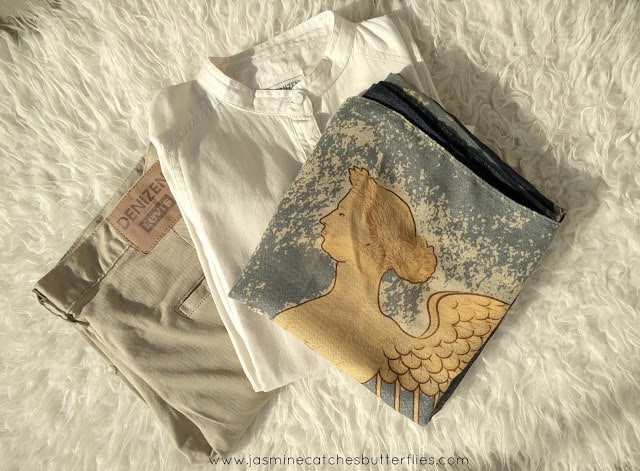 How I Wore A Hipster Pashmina To Class Presentation
PR Sample*
Deciding what to wear for a class presentation is 10x tougher than choosing everyday outfits. The little rebel in me once wore this 
Cartoon Lion Pattern Voile Pashmina from Zaful*
 to a class presentation and totally rocked it. Being a university student, I have to give a presentation every other week and even though my teachers are not that strict about what we wear on a daily basis, one still has to look professional particularly for presentations. I do rely on my plain and classic kameez shalwars for most of them, however, I love styling western outfits too.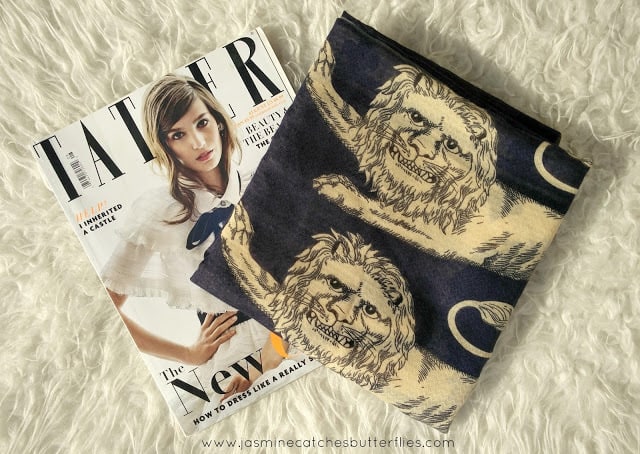 Cartoon Lion Pattern Voile Pashmina from Zaful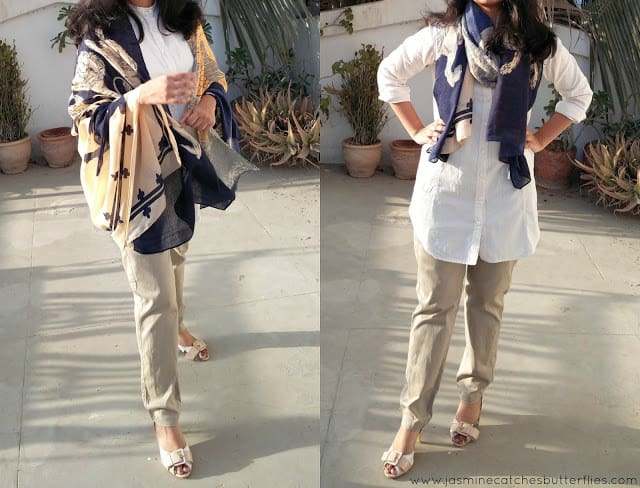 Cartoon Lion Pattern Voile Pashmina from Zaful*
Levi's Denizen Shirt, Levi's Denizen Pants, Regal Heels
Suiting up for just a class presentation which is not that formal can be a bit much and for a while I wondered how to go for a western outfit which does not include jeans. Of course, cotton pants have been the answer to my prayers but they are not that readily available in the women's section of most clothing outlets locally. That is indeed a bummer and I am often disappointed by the limited range of formal/semi-formal yet affordable options that girls get here when it comes to western wear. So I was really pleased to finally find a good pair of sand coloured cotton pants in Levi's that too on 50% off for just 1000 PKR. Also, to go with the pants I bought two thigh-length button down shirts from Levi's but for a class presentation I prefer the combination of my cream coloured shirt with these pants more than the other powder blue one. The shirts were on 50% sale too and only costed 1100 PKR each.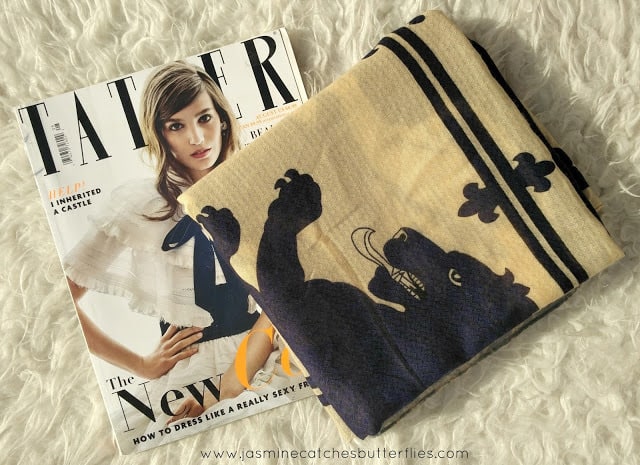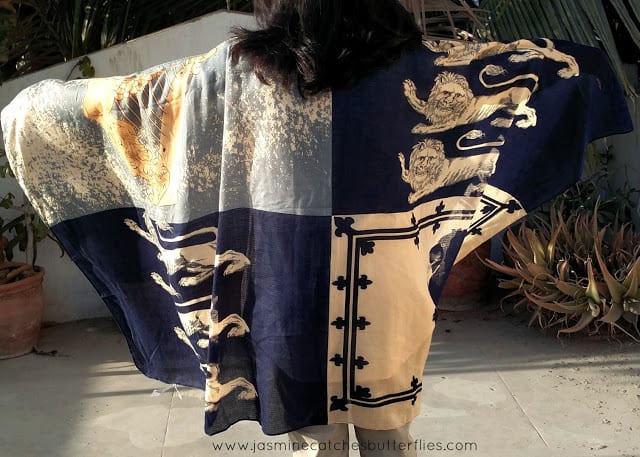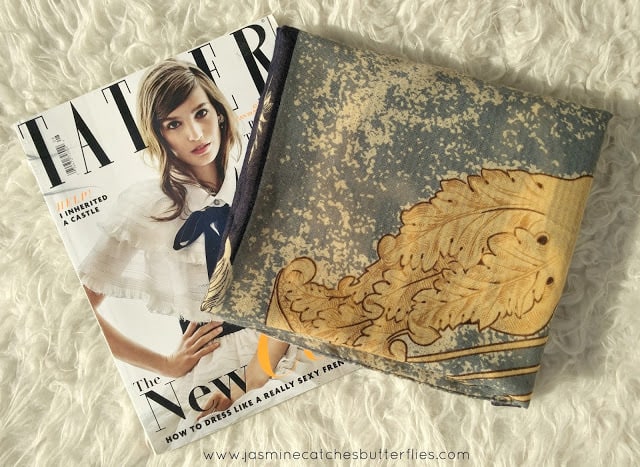 My outfit so far with just these two pieces was a bit basic and in order to spice it up I added this trendy looking scarf from Zaful around my neck. Pattern-wise the pashmina is divided into four quadrants out of which two in the diagonal have the same three lions print on navy blue background, while one has a single lion and a half female body on a harp. Now this design did ring some bells in my mind when I first saw it and I was convinced that it represents some country but only after research I discovered that this is actually an artistic version of a British Royal Standard flag with a different colour palette. It looks really cool and I have been told that by a lot of people too. I wouldn't really advise you to wear printed apparel to a presentation but like I mentioned that I wore it around my neck as shown in the photograph, so you do not really see the pattern and it still manages to add a little something to the otherwise completely plain outfit.
In terms of material, this pashmina scarf is made out of polyester and that is what the website says too, but I am not sure why it is called voile then and why the tag on it also reads cotton. Anyways, this is not the kind of warm pashmina that you get from the northern areas of Pakistan, but for the mild weather of Karachi, this makes a fine piece for layering and can still be worn other than the fall season. It costs $11.99 on Zaful and I think it is a decent price considering the fact that I have been wearing this scarf day in and day out for over a month and it still looks as good as new.
Before you sign off, here is a SURPRISE GIVEAWAY for you to enter!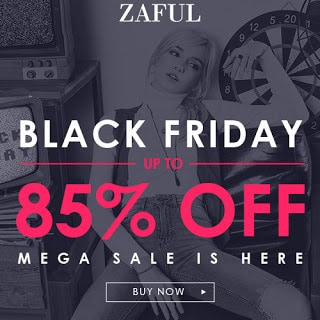 Zaful is currently having a mega sale of up to 85% off for Black Friday and all you have to do is go to this page, choose a product, copy its link and paste it in the comment section under this post with your email address. They will be giving away $100 gift cards to 10 lucky winners and this is a remarkable offer!