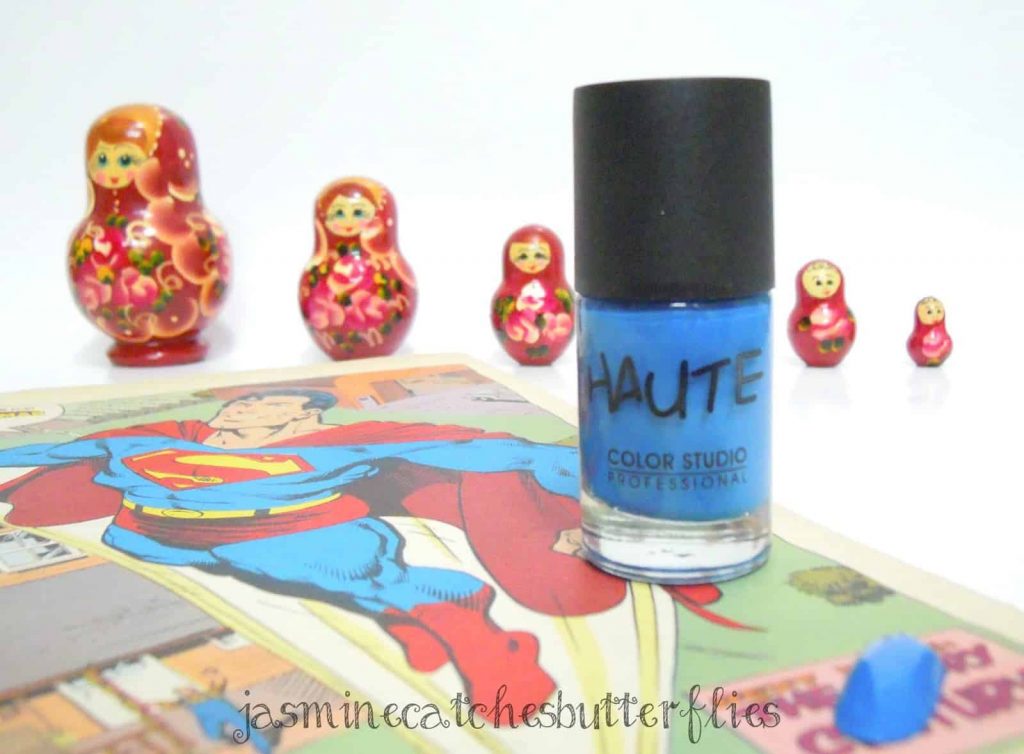 Color Studio Professional nail polishes are absolutely amazing for the price. I recently picked up this cobalt blue shade called Superman Blue which looks just as masculine as it sounds and I feel it can be worn all year round. The formula is great and fast drying. The shade is glossy, non-streaky and looks good enough with a single coat but for full opacity two coats are ideal. It lasts on nails for 3-4 days without chipping, but the gloss gradually lessens like it does with most nail polishes. The chunky bottle is sturdy and the applicator is of good quality too.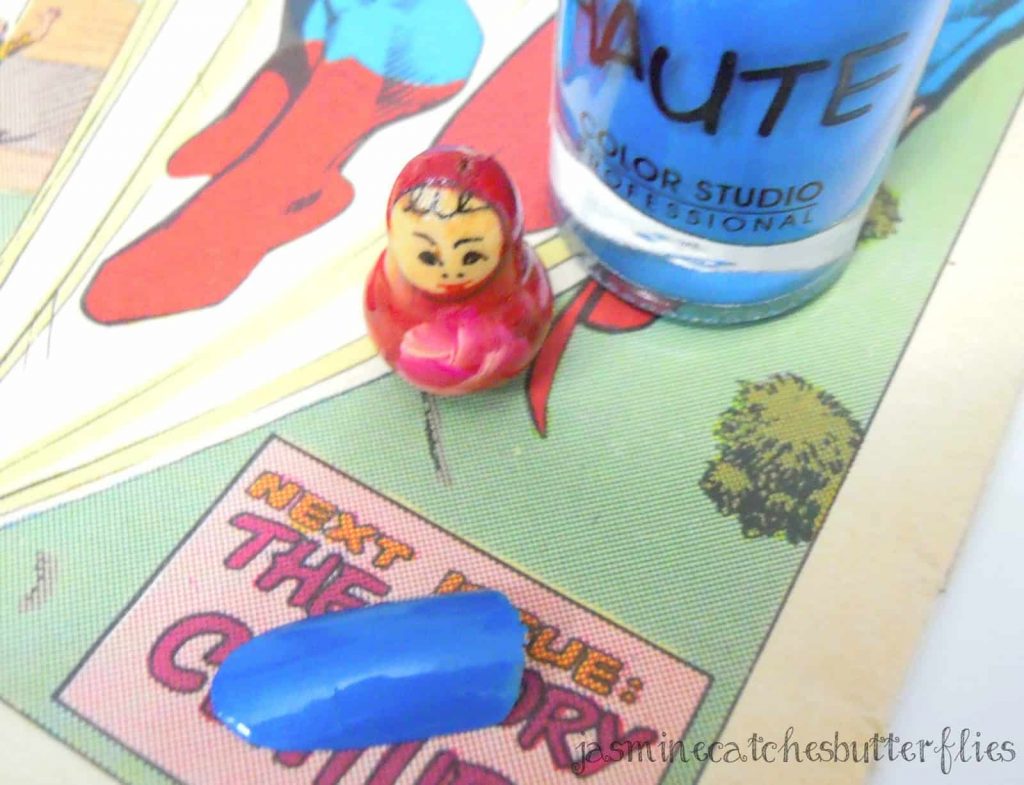 Price: 250 PKR
Amount: 11 ml / 0.37 fl oz
Availability: Color Studio kiosks nationwide. I got mine from Imtiaz Supermarket. It can be also found at Naheed and Dolmen Malls.
My Rating:

What's your favourite nail polish brand? 🙂 x