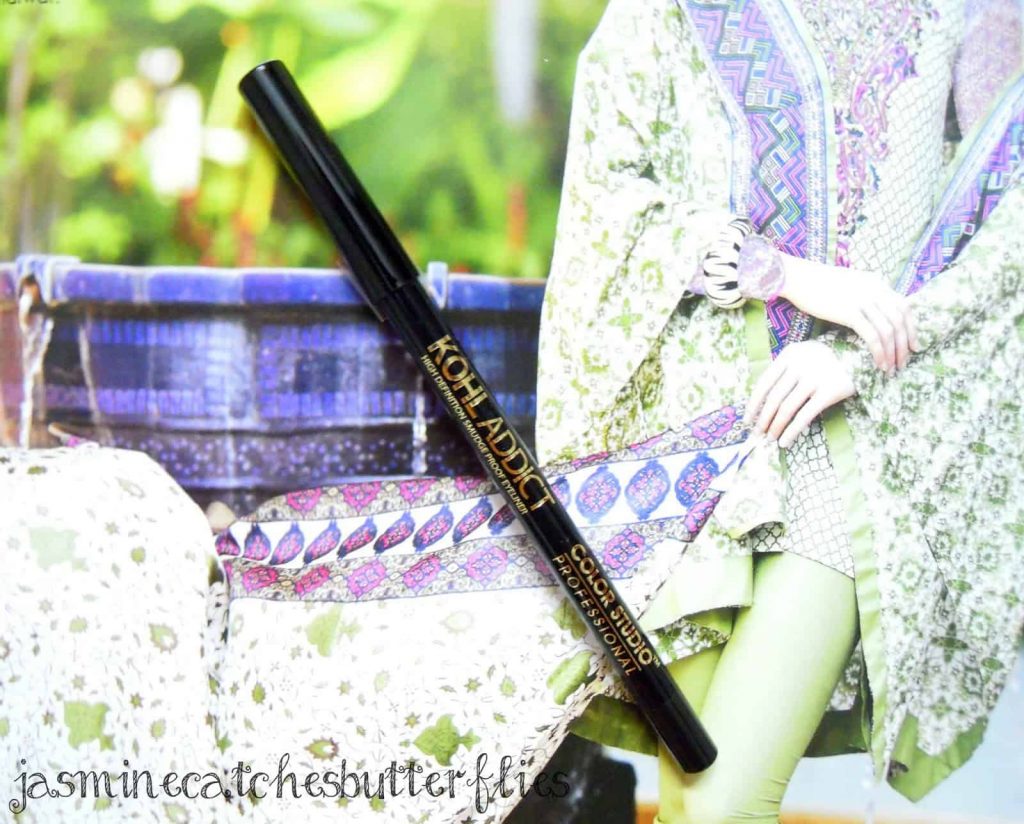 Color Studio Kohl Addict Black Kajal – 299 PKR*
The Color Studio Kohl Addict Black Kajal was introduced to us exactly two weeks back from now at its launch along with some other new CSP releases at Cafe Forty4. I have worn Kajal in my waterline for as long as I can remember since its a traditional makeup item. However, over the past year I almost stopped wearing it at all as I just didn't have one that would not smudge. Now I am well aware that there are a handful of Kajal pencils out there which claim to be waterproof and smudge resistant, but Kajal is such a basic thing that I always forget to pick one. So when I got Kohl Addict in my Color Studio goodie box, I was pretty thrilled to bring back Kajal in my life.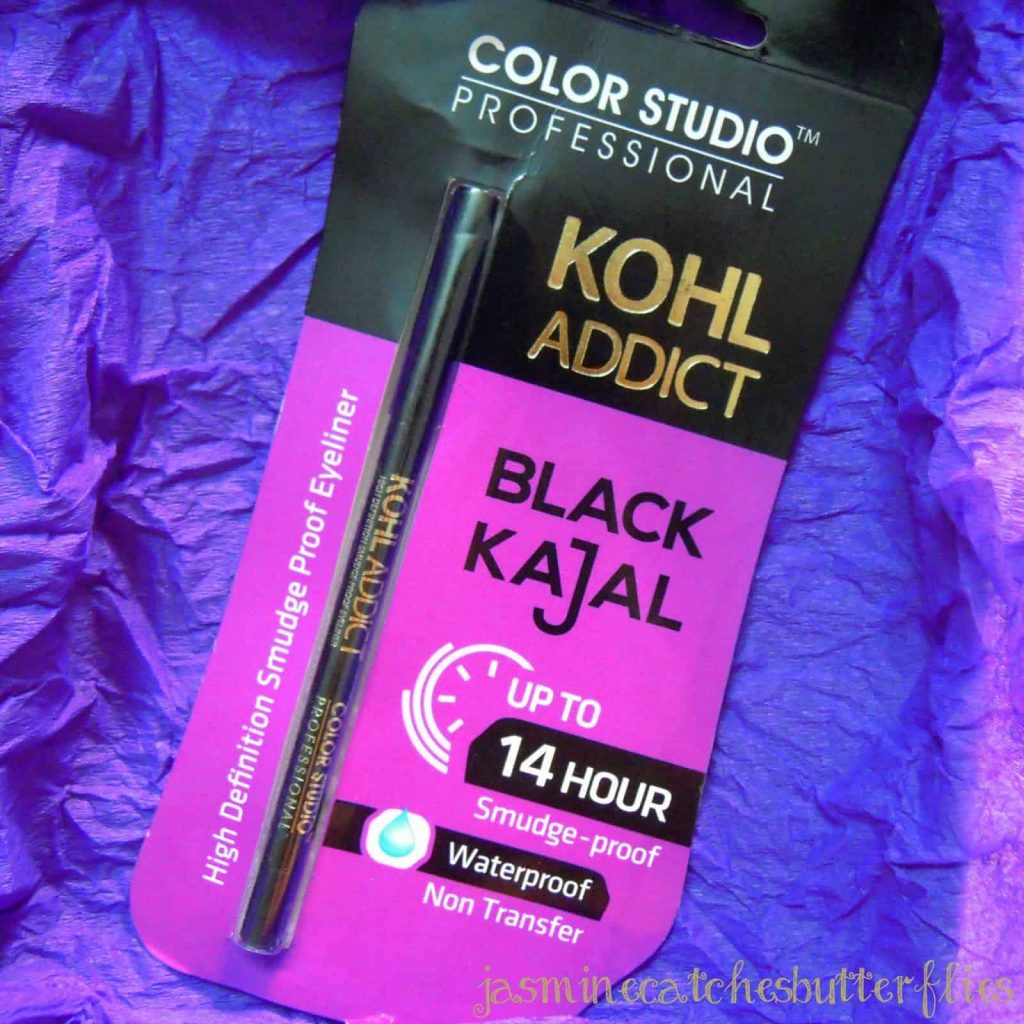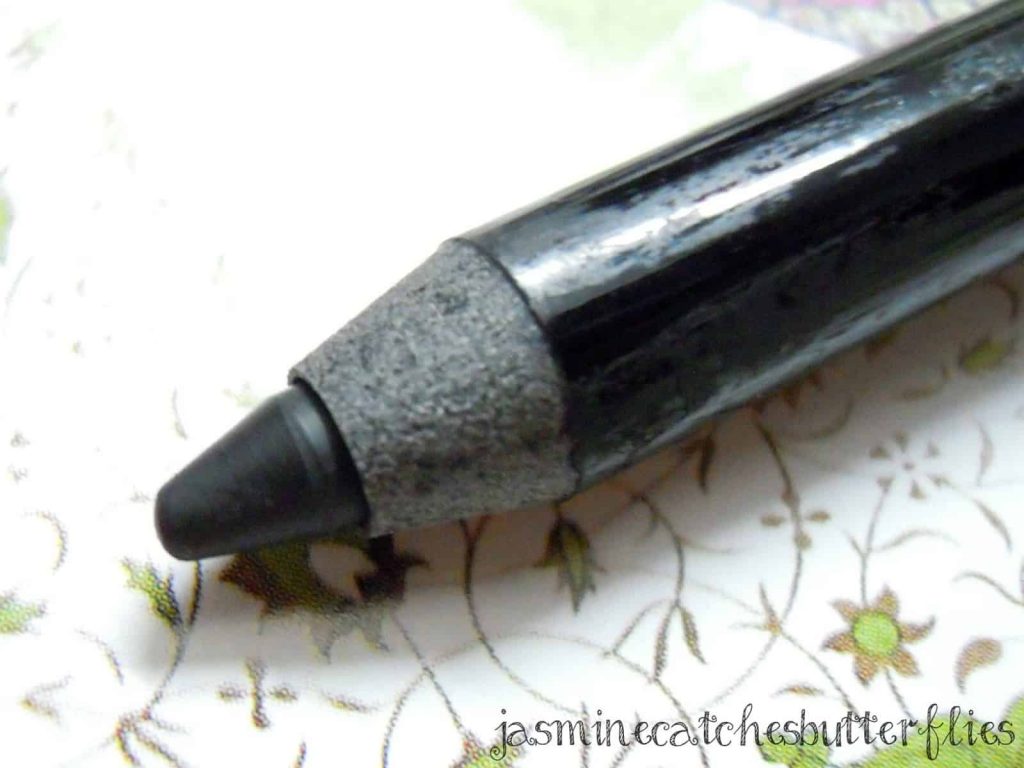 Looking at the product claims, all those good ingredients, and let's not forget the affordable price tag, this sounds very promising. Well, I am happy to report that not only did I bring Kajal back in my life, but I will also be keeping it! Even though I don't think this is the blackest black kohl ever, it is still quite intense, very creamy and buildable. I have worn it for a maximum of 7-8 hours and it did not give me racoon eyes or smudge around the corners. Also, lately I have been under the weather so my eyes were watering a few days back due to excessive sneezing and even then it didn't run down my cheeks. When swatched on hand or applied to upper/lower eyelid, it sets in a few minutes and the longer you leave it, the better it sets. While it does tend to fade on rubbing, it still stays put.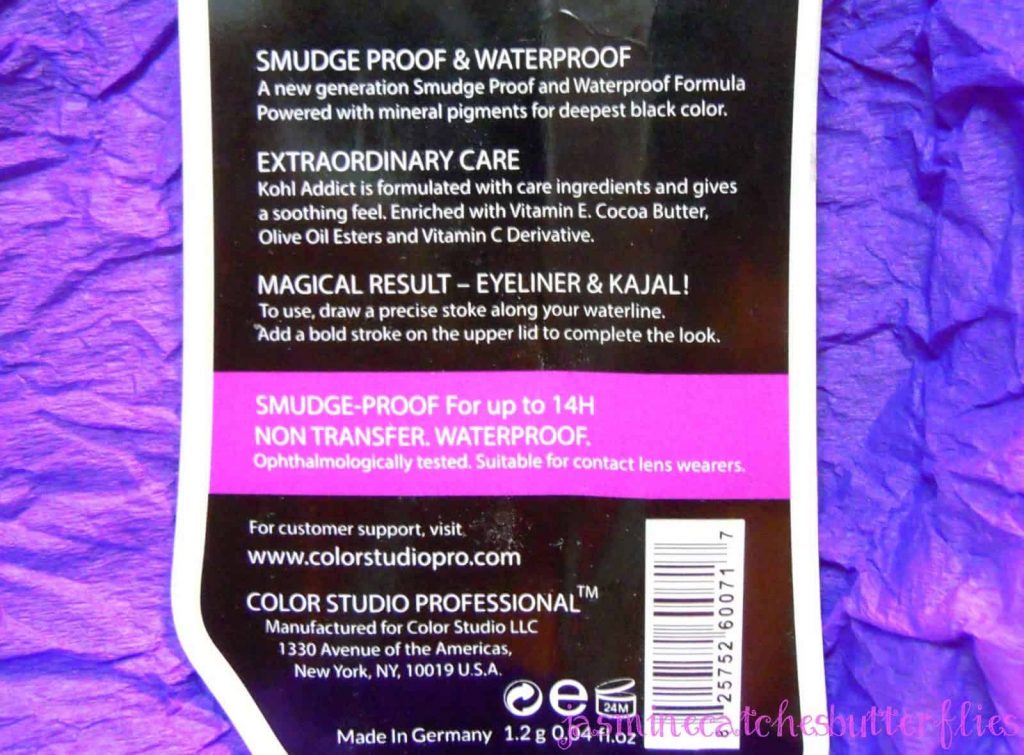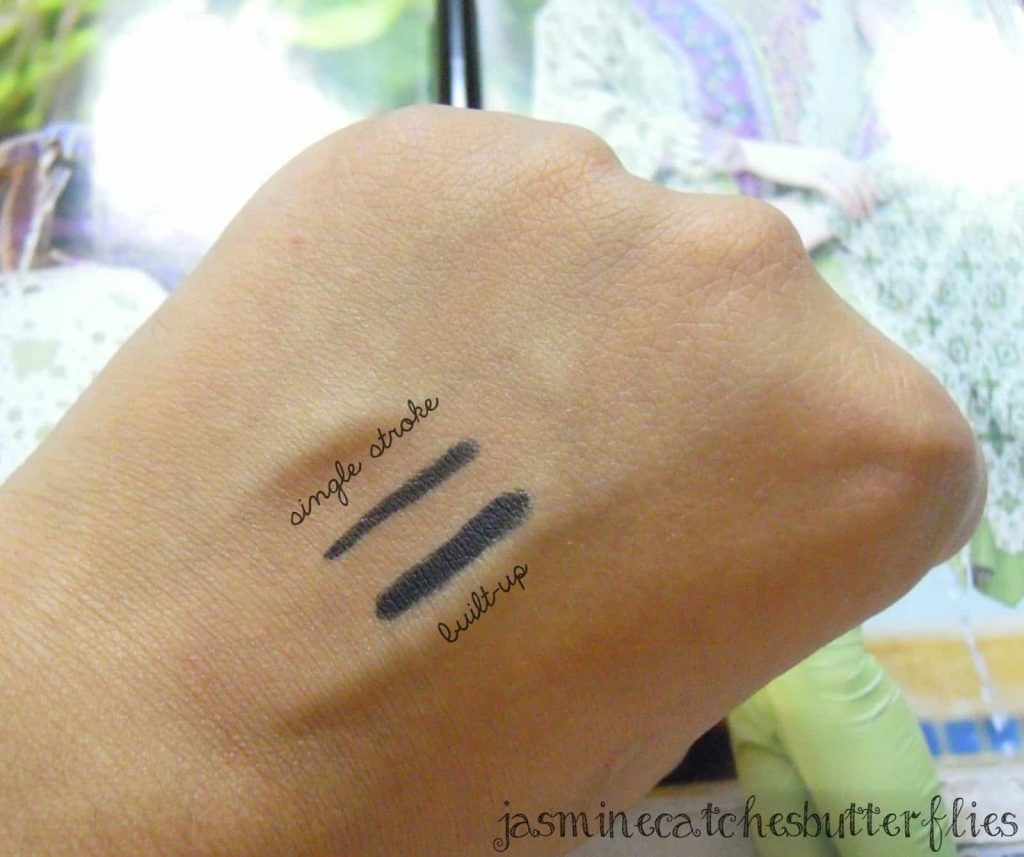 However, on the waterline, it doesn't set like it does on the actual skin. It kind of loses intensity there and I have noticed minor nude patches on my outer corners after several hours. The formulation of course is different from a gel or liquid liner and therefore it has lesser power of withstanding water in comparison, particularly on waterline which is wet itself. Also, I don't find it transfer proof as it does transfer on the lightest touch, again from waterline especially. So, if you can give up on the bad habit of just touching your eyes through out the day, this surely won't disappoint you. Overall, I am pretty satisfied with the results mainly because it does not smudge. One little tip for you is that it applies better on the waterline when blunt and better on upper/lower lid when sharpened.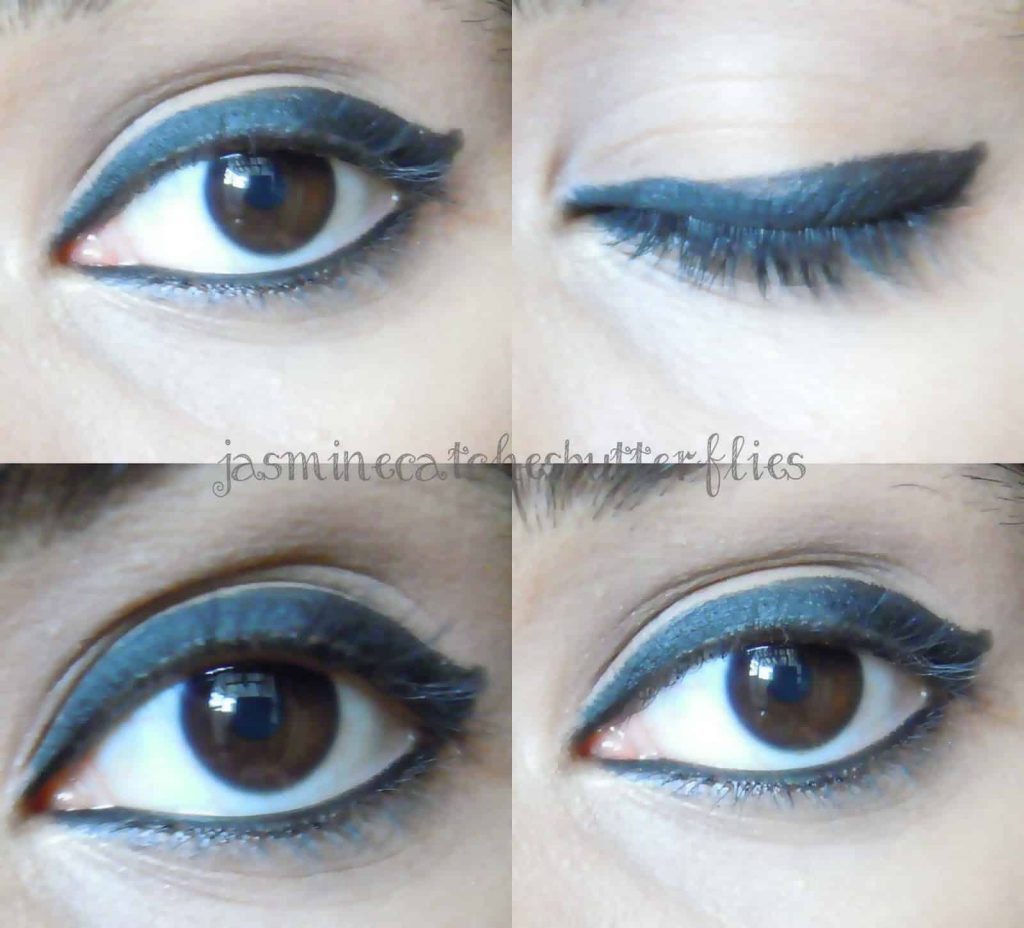 Note: It does look darker in person.
Price: 299 PKR
Amount: 1.2 g / 0.04 fl.oz
Availability: Color Studio kiosks in leading superstores and malls.
Update (30/12/2014): After a few weeks of usage, this pencil started smelling weird. I figured it was due to the dampness being locked in by the cap that caused it to stink. I have never experienced this before with any other kohl but apparently the water it picked from waterline made the product smell funky. The actual kohl didn't smell but the body that was in contact with the sides of the cap. The smell disappeared once the pencil was left uncapped. I suggest wiping off any water on the pencil before capping. I used it a couple times after that and it did not irritate my eyes but be careful and use at your own risk.
My Rating:

I'd just like to request all the kohl making brands to bring something smudge-proof in a tube with the stick applicator like old school kajal. I find it easier to apply unlike most people especially on the upper waterline! If you would like that too, give this post a g+! 😉