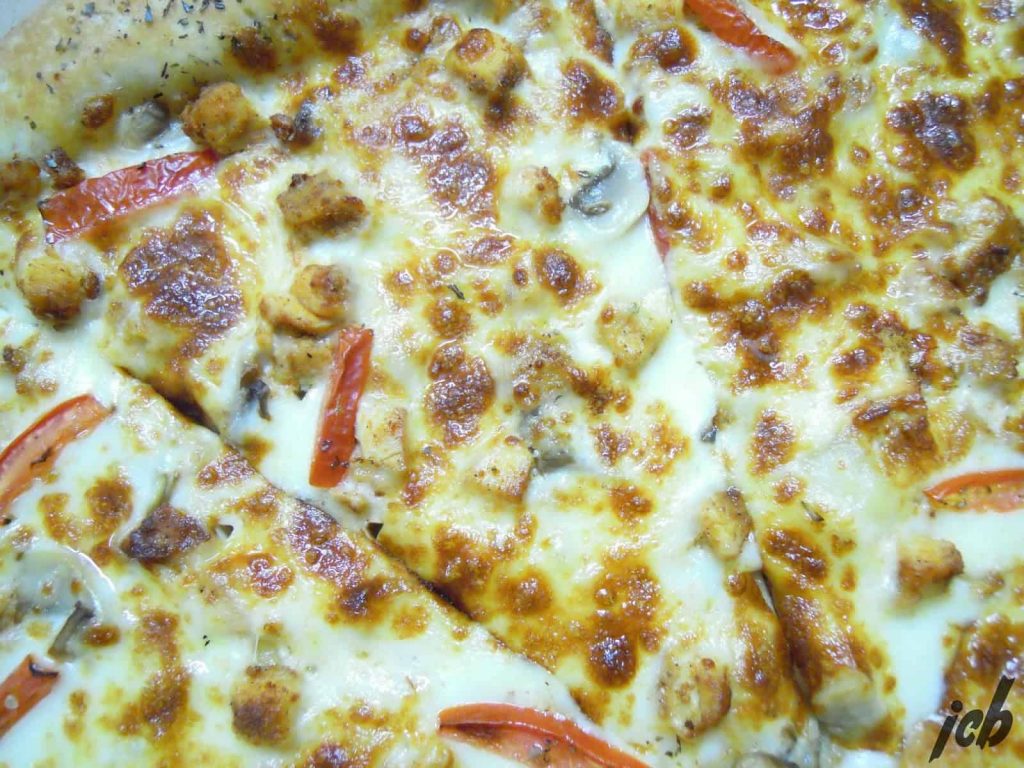 Broadway West Side Garlic Chicken Pizza
(Provided by foodpanda)*
Ever since Broadway Pizza came to town, I had been wanting to try it, given the fact I am such a pizzaholic and endure hate for teasing everyone with my posts over on Instagram all the time. So, last night, it was just me and mom and we decided to finally give Broadway a go for dinner. From a number of Broadway "specialties", West Side Garlic Chicken Pizza grabbed my attention and I placed my order over on foodpanda.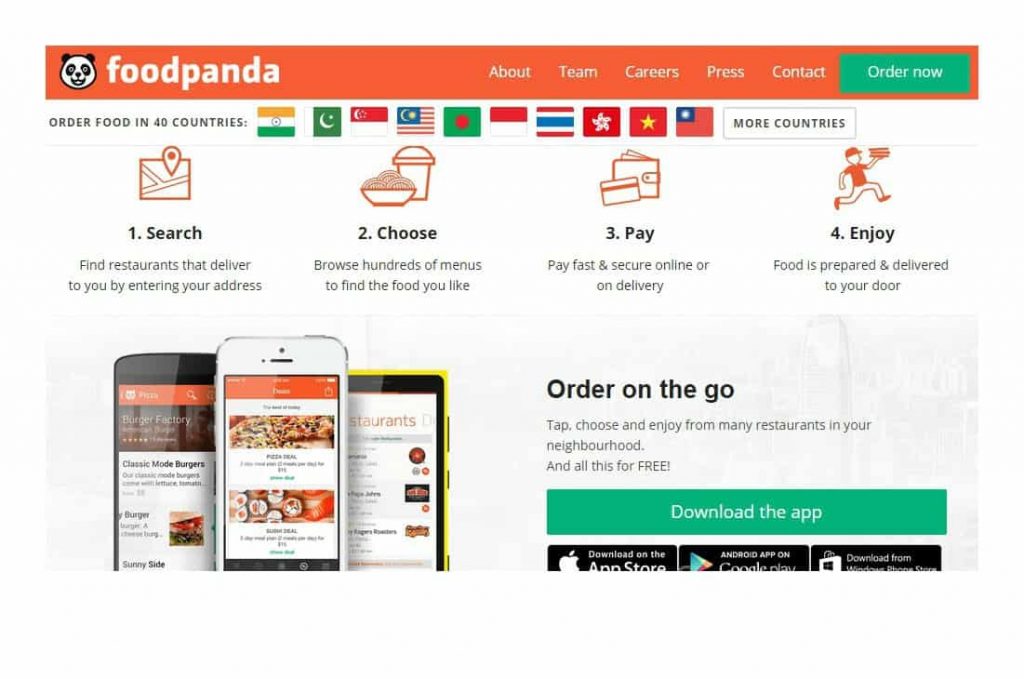 I have ordered food online through foodpanda previously as well and I like it because it's easier to look over menu and the ordering procedure is pretty quick and simple too. Currently, foodpanda provides services in 40 countries on the globe and you can conveniently check what restaurants deliver at your doorstep by just entering your location and in 4 simple steps you get to enjoy a scrumptious meal prepared especially for you. So, anyway, as soon as I followed through the steps myself on the website and placed my order, I was sent a verification code on my phone and almost immediately I received a confirmation call from foodpanda's local office. I was notified the duration my order might take to be delivered and I was amazed that it actually came in a little early.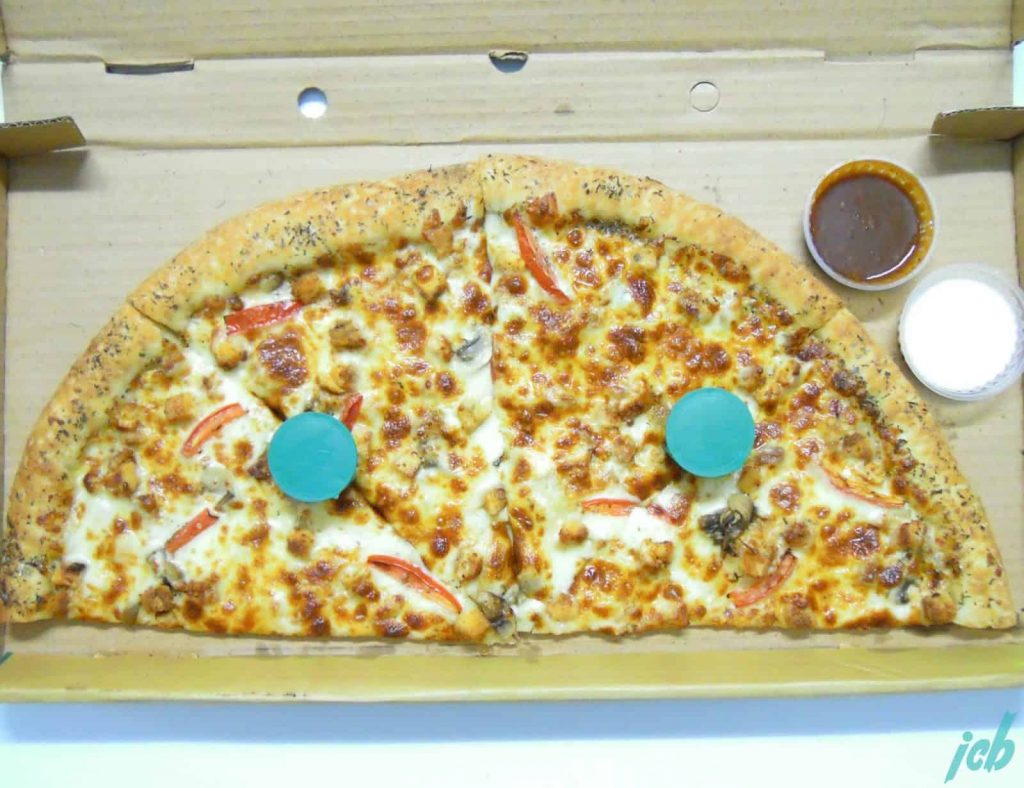 Onto the details of my dinner, the West Side Garlic Chicken pizza I ordered was half of a 20 inch pizza and it was very filling. I could only manage to eat a slice, but it tasted absolutely delicious with chicken tikka chunks, garlic mushrooms, tomatoes, ranch sauce and of course cheese. Even mum enjoyed it. The crust I chose over Thin N Crispy was Hand Tossed, that is it was filled with cheese and I opted for Garlic Mayo Ranch and Spicy Buffalo sauce out of the four options. The pizza costed me only 1099 PKR and I am not even kidding, it was divine.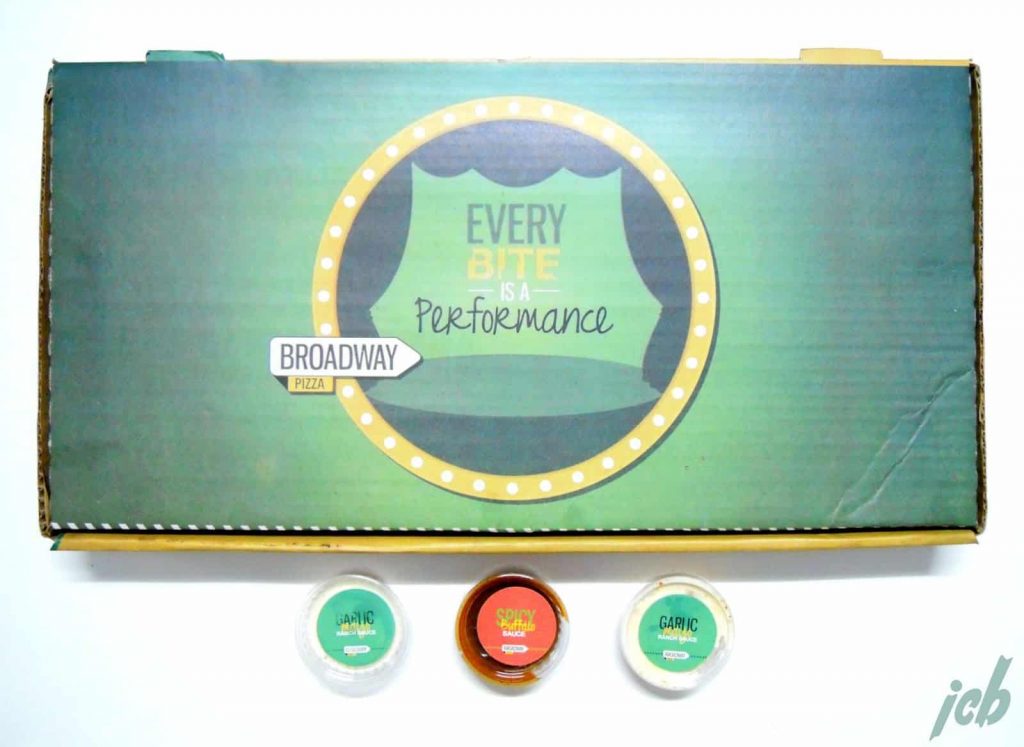 You don't have to necessarily make an account if you are ordering from foodpanda for the first time and just entering your email address would be enough, however, if you make an account, it would be great for faster checkouts in future as your address and details will already be saved. Also, good news for people who are always on the go is that you can even download the foodpanda app on your phone from Google Play or iTunes. foodpanda also deserves brownie points for developing an app for Windows Phone users as well, as usually we are the ones who lag behind in staying up to date.
I would whole heartedly recommend Broadway Pizza and foodpanda to all of you.
Now tell me, what pizza parlour should I try next? 😉