ARTEL by Bina Ali is a blend of art and fine art. Iis a crafts brand that has worked hard to give
a new meaning to terra-cotta. They have an exquisite range of furniture,
artifacts, hand painted wooden vessels, jewelry, and customized give-aways.
They work with vivacious colours, making each piece a beauty in its self.
I came across ARTEL a year ago, on facebook and fell in love with their vibrantly coloured terra-cotta jewelry at first sight. One of my bestfriend's birthday was around the corner at that time and I decided to gift her something from ARTEL. As I was placing the order online, I just couldn't resist and ordered a pair of earring and two pendants for myself as well. My experience with ARTEL has been a wonderful one. Since, I was short of time, as my bestfriend's birthday was just a couple of days away, Bina Ali, the owner, herself came to give me my purchases as shipping would have taken a bit longer. To date I have been loving whatever I have bought from ARTEL. Though I am really scared of dropping and breaking these dainty pieces, the compliments that I get for these are indeed overwhelming.
Here is what I bought for my bestfriend: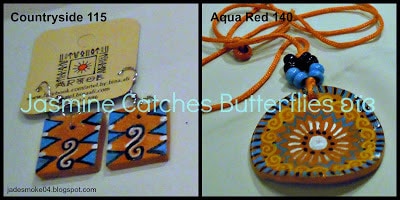 These did not come in a set, I just tried to match them up.
P.S: This picture doesn't do any justice to the actual colour.
Here is what I bought for myself: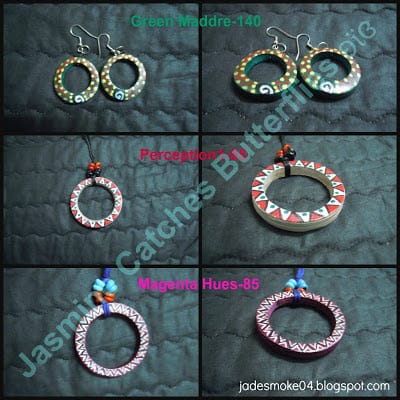 ARTEL In Limelight
ARTEL customized Nando's Pakistan.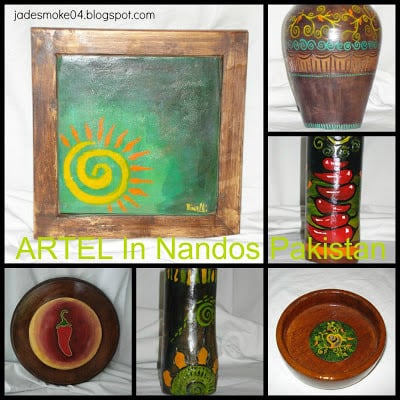 ARTEL also showcased it's signature jewelry and more in Fashion Pakistan Week 2012 Fall/Winter Collection.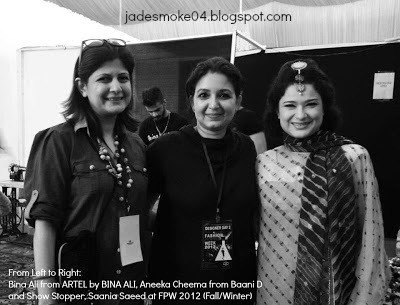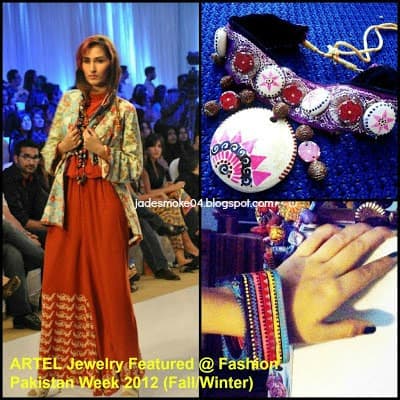 I feel glad to see ARTEL expanding, and last month I decided that this really is blog-worthy so I messaged Bina Ali on facebook, first to ask if she was interested in a short interview and then with a brief set of questions to get to know more about Artel so that I could share it with you guys. A huge thank you to Bina who even with her busy schedule did revert back very kindly.
1. What is the approach of ARTEL?
The key-word to ARTEL products is hand-made.The approach is modern fusion with traditional arts which engages the appeal of a larger crowd. Each product is painstakingly hand crafted to the utmost perfection that can be attained. The colors are both vibrant and muted to cater to all clients. The patterns are elaborated.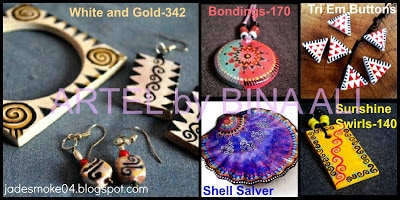 2. Tell us about the team behind ARTEL.
Our creative team comprise of boys and girls with little or no educational back ground from the lower class. We present them with training for which we pay them a monthly income and then hire them. The point is to give these very youngsters a skill and a respectable means of livelihood. The wooden products are designed by us and executed by handicapped carpenters and the local crafts men of yester years.
3. What other projects related to ARTEL have you initiated?
ARTEL by BINA ALI has also initiated a highly exclusive range 'ARTEL GOLD' which carries exclusively designed furniture which is in solid wood and the art work on the tile in lay is par excellence. The pottery art work is moreover exclusively detailed with tones and shades that are incredible.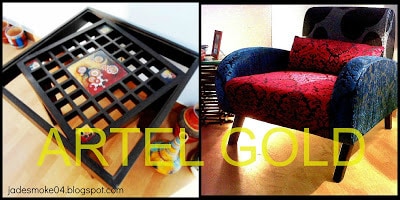 Furthermore, ARTEL by BINA ALI now has a sister company by the name of Thumb Print by Bina Ali.Thumb Print is a brand which show cases signature fashion line pieces . The aspirations to communicate brought around the evolution of language. Thumb Print too is a language I have created to communicate with those who identify with it.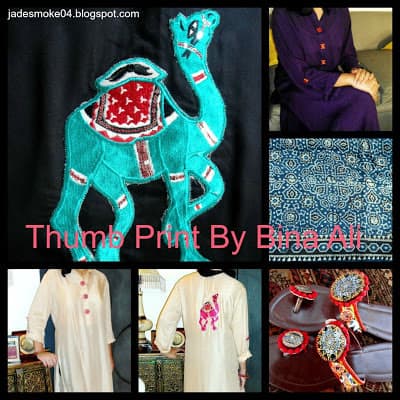 4. Where are ARTEL outlets located in Pakistan and do you ship internationally?
We have been working locally for about 17 years (Established in 1995) and tending to international orders online.
ARTEL products are available in Karachi, Lahore and Islamabad and internationally via the website.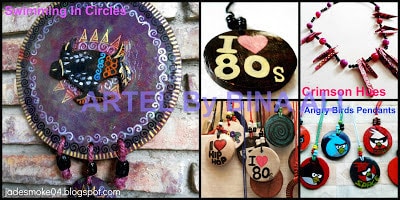 See more of these lovely pieces on ARTEL's Official Website and Facebook Page.
ARTEL Contact Details:
Address: Office # 1,Stadium Commercial Lane 1,
Khadda Market, Phase V,DHA, Karachi, Pakistan
Cell # +0092 321 9234896
E mail: artel.binaali@gmail.com
_________________________________________________________________________________
Hope you liked this post! 🙂 xo
Like my
FACEBOOK PAGE
& add it to your interest list for updates.
Check my sidebar to Follow Me Around & Grab My Button! x
Don't forget to comment, follow, subscribe! 🙂