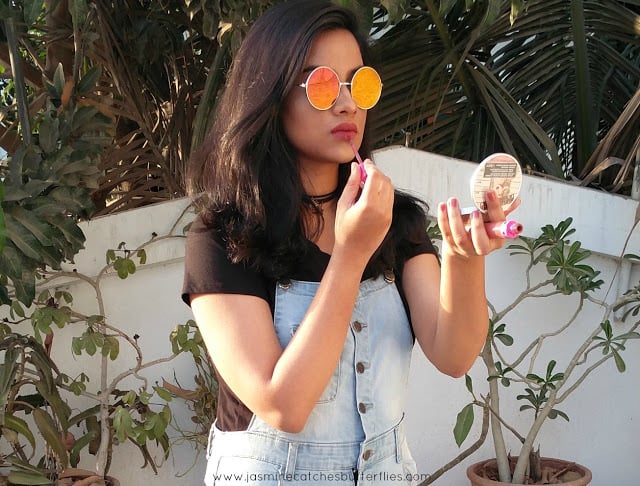 Three 90s Trends That I Am Loving
I was born near the middle of 90s so most of the things that people say they did as a kid in that era are pretty much what I did only after crossing over to 2000s. While I do miss Tetris and the toys we had back then, nineties  fashion is what I adore the most from the last century. At the moment since almost everything is in style I am loving the fashion scene and have been experimenting a lot more. So, here are my top three favourite trends from that decade.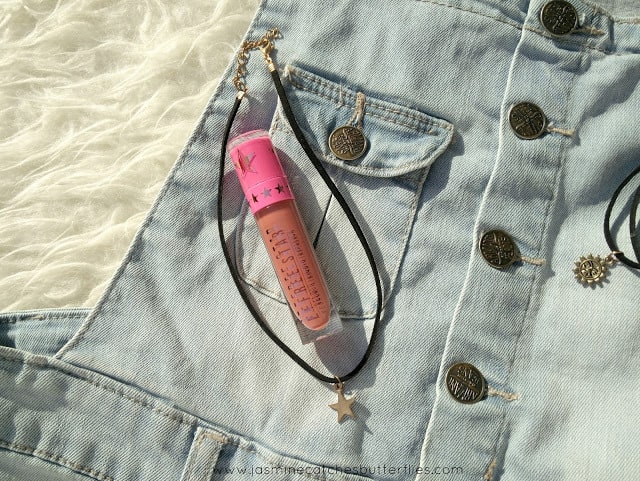 90s lipstick
Jeffree Star Velour Liquid Lipstick in Gemini
1. Nude Pink/Brown Lipstick 
Luckily, such lipsticks make a perfect nude for my skin tone and my favourite liquid lipstick for a casual look happens to be none other than Jeffree Star Velour Liquid Lipstick in Gemini. It does not only feel comfortable to wear all day long but also gives a very effortless chic look. The best part is that a shade like this can be worn with nearly any outfit.
I have talked about Gemini a lot on my blog in the past and you can even read my detailed review along with seeing some more swatches. It is not as grungy as other 90s lipsticks but looks more feminine so I prefer this shade.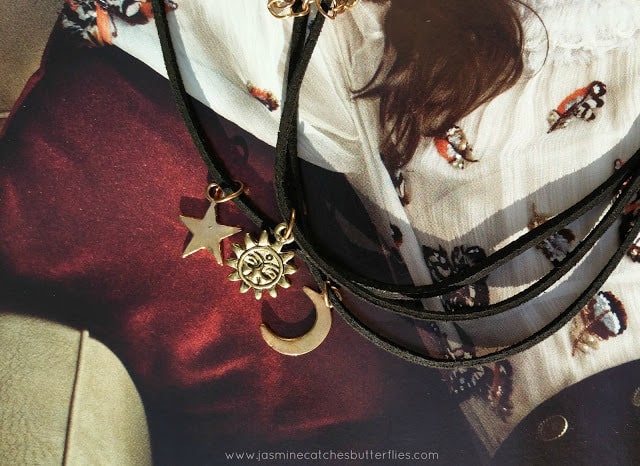 Moon Star Sun Layered Necklace Set from Zaful
2. Chokers
Chokers have taken the world of fashion by storm all of a sudden and there are so many options to choose from now rather than just having the most common lace one from back in the day. I remember longing for chokers when I was in 6th grade but I just didn't know where to get one from at that time. With their revival, thankfully you can see them plastered all over the social media with a gazillion sellers but I chose my Moon Star Sun Layered Necklace Set from Zaful* and it costs a lot cheaper there for just $1.91. These are my first ever chokers so I wanted to go for something dainty. I have been eyeing this set for a while already as I love astronomical designs.
All three of the pendants on my suede cord chokers are gold plated but I noticed that the moon and the star in the set actually went a little rose gold probably due to the humid weather of Karachi while the sun remained the same. I would admit that I did not carefully store these away in my closet initially knowing how gold plated jewelry quickly tarnishes here. Nonetheless, I actually like this copper tinge and do not regret at all. You can wear all three of the chokers together but I prefer wearing just one at a time, though I am wearing them all in these photos.
I feared that these would be a little tight around my neck but surprisingly they are comfortable to wear and you do not feel a thing. Also, they are adjustable so would fit just about anyone.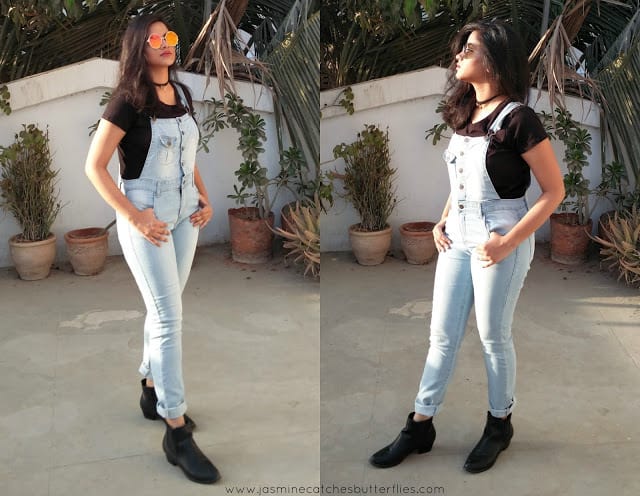 Dungarees – 90s fashion back in style
3. Dungarees
Man, this bug of buying dungarees bit me when we were to celebrate Retro Day during the student week this semester at our university as we are about to graduate soon now. The idea was so last minute that I couldn't really get one at that time but I was still determined to find a good piece. Let me tell you how tough it was to get hold of these because dungarees are not commonly sold in Pakistan and I had to go for thrifting at Zainab Market. It took me around 3 to 4 hours to finally find one shop in the whole of the market place that had overalls. Now, I would have opted for something that gave a looser fit but since that shop was so tiny, I could not even try these on. Therefore, I got one as the exact size of my waist, but lesson learned, be mindful of getting a size or two larger if you are ever in my position. I still love these, especially because of the light wash denim, as I have been luckless when it comes to spotting a pair of good light wash jeans.
All three of these together, along with my mirrored round glasses give such a cool and laid back vibe that I dig this look and I wish I could walk around town in this attire all the time. Now it's your turn to tell me what do you love the most from 90s!
Psst! Want to shop at Zaful? You can win a $100 gift card if you enter my ongoing giveaway!