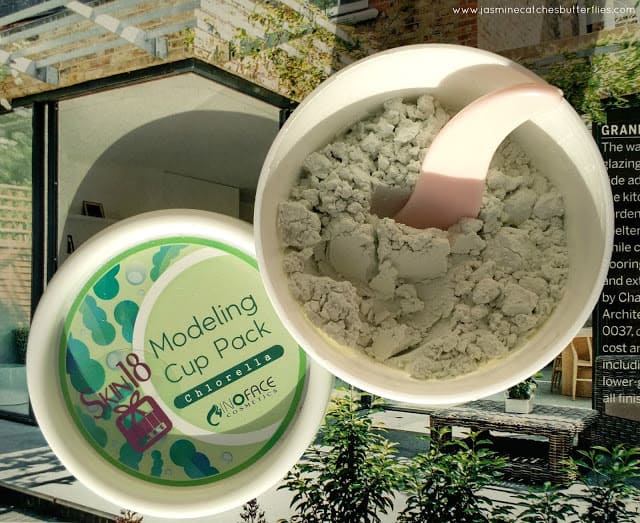 Inoface Chlorella Modeling Cup Pack from Skin18
PR Sample*
For some time I had been seeing thick rubbery peel off masks being offered as part of expensive facials at salons and I wondered what was the deal with them. So I was pleased to find a "modeling face pack", yes, that is what it is called, in a PR package from Skin18 recently. The one that I got is called Inoface Chlorella Modeling Cup Pack and it is a Korean beauty mask which is available in a total of 10 options with a star ingredient for differing skin concerns.

The brand launched this product for user convenience as it comes in a travel-friendly cup for a single use only. On the packaging itself, all the instructions are in Korean but if you are not familiar with the language like me then you can always check Skin18.com for them along with the detailed information about the product. A modeling mask basically helps in better uptake of the active ingredients into the skin because of its thick layer.
Chlorella is a type of algae which is rich in vitamins and other helpful elements like magnesium so this mask claims to improve oil moisture balance of the skin and is suitable for sensitive, dull and inelastic skin. This mask does have a seaweed like scent which is not that pleasant but is still bearable. Anyways, I prepped my skin and followed the instructions on the website to use this mask on my face. You can find watch my Youtube video above for a better idea as to how the powder turns rubbery with the addition of water. Initially, it was thick but still liquidy and I found it easiest to apply this mask with my fingers. However, half way through I had to work more quickly since the mask had started going thicker and was becoming difficult to apply.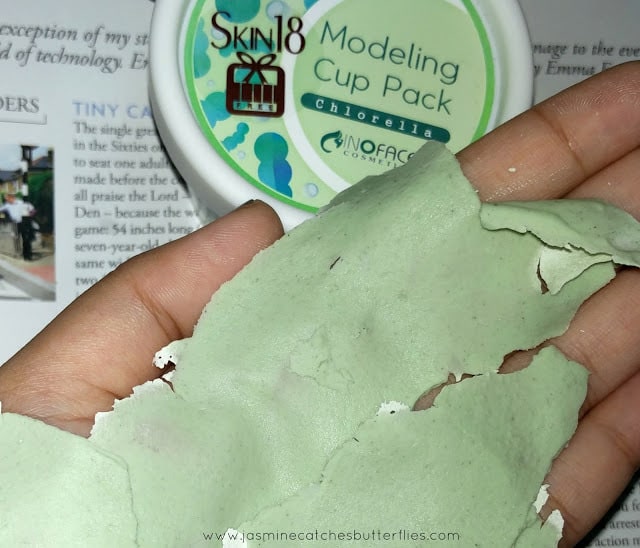 I left this on for 20 minutes as instructed and except for the places where the layer of the mask was thinner than it should be, it was still wet. It is not recommended that you let modeling masks to fully dry as they can end up sucking back the moisture from your skin. So after that duration, I peeled the mask off my face and my face felt supple and hydrated.Just like with any skin care product, I cannot say that the results are amusing only after a single use and you are supposed to use it regularly for a noticeable difference. I am certainly looking forward to trying more such masks as I like the concept.
Price: $11.50 (Currently on sale for $3.24)