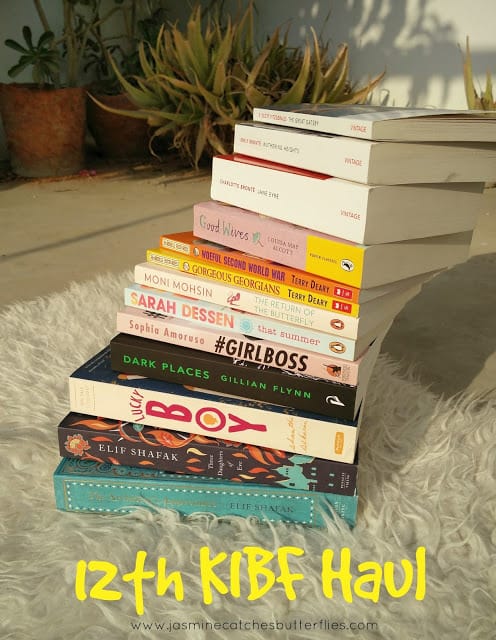 12th Karachi International Book Fair Haul
There are just so many things that I love about December! Don't you? I mean holidays, weddings and of course the Karachi International Book Fair (KIBF), where I get to load my cart with books, that too at discounted prices. I have attended all of the KIBFs ever till date and I hope this remains the case every year in the future as well. Even though I have so many unread books from my previous trips, mainly because university has kept me quite busy for the past four years, hopefully now that I am graduating, things will change.
Since the year I started blogging, I have been sharing my KIBF hauls, so of course, I am sharing what I bought this time too. First three halls are jam-packed with book stalls at Expo when the book fair hits Karachi, however, I mostly shop at Paramount and Liberty Books. In fact, this year these are the only two that I got all my books from. I have not bought as much as I have in the past because like I said I already have a lot left to read from previous fairs, and also most of the books that I wanted were out of stock.

Paramount was one of the first bookstores that our father used to take us to, especially during their own fair in September. He made sure that we develop reading habit from an early age and this is something that I am really grateful for with everything else that he has done for us. There are things that I did not realise as a child but of course, I have never taken the fact for granted that my father never told us to keep a book back on the shelf. He always allowed us to get whatever we want and never once said that we have exceeded the budget. That's one reason I have never really checked price labels on books. Honestly, to this date, I am not even sure how much most of these costs or what was the applicable discount. I probably sound like a spoilt child but it is not true except for maybe when it comes to books.
Anyways, so most of the books from my childhood and early teenage years came from Paramount but the store has since stopped stocking the latest offerings and hardly has any new popular novels. So, Liberty Books came along and took over the business with a storm. This year, however, I felt that even Liberty did not quite have everything that I was looking for and I actually ended up picking more books at Paramount. The ones from Liberty are the ones that most of you might already be familiar with but I did pick some from Paramount that have interesting titles and blurbs. So, let's jump in!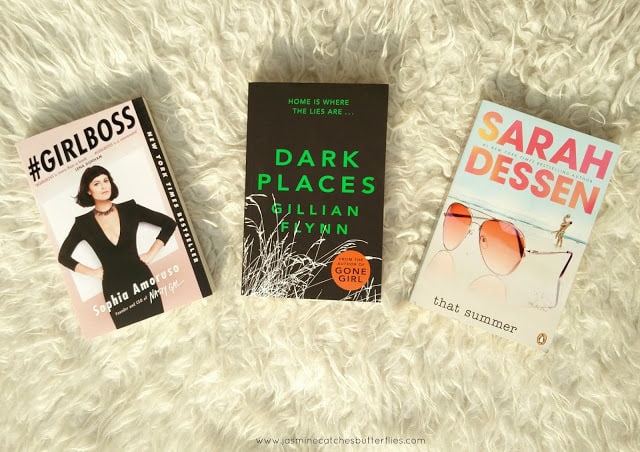 Girl Boss, Dark Places, That Summer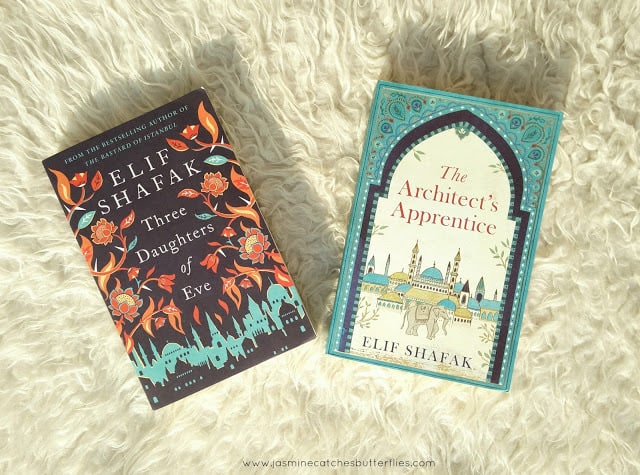 Daughters of Eve, The Architect's Apprentice
Liberty Books Haul
Gillian Flynn was the number one author on my shopping list this year and while I was really hoping to get my hands on Gone Girl and Sharp Objects, I am glad I could at least find Dark Places! I have also been looking for Strange Fate by L. J. Smith since 2014 when it was released, while I had already read the rest of the books in the series in 2012. Unfortunately, I still haven't been able to find it. Also, Liberty did not have Bridget Jone's Diary or Milk and Honey. So, Girl Boss was the only other book in my list that I was able to get there.
Nonetheless, I decided to look through more of the books that were in stock and I ended up buying The Daughters of Eve and The Architect's Apprentice by Elif Shafak. I had bought three books from the author last year and I have only just started reading The Forty Rules of Love, but I already find myself sucked into it. I thought to myself that these might not be in stock later like everything else, so it is better to grab them now.
Lastly, I picked That Summer by Sara Dessen because I have only ever read Just Listen from the author but it is one of my favourites till date.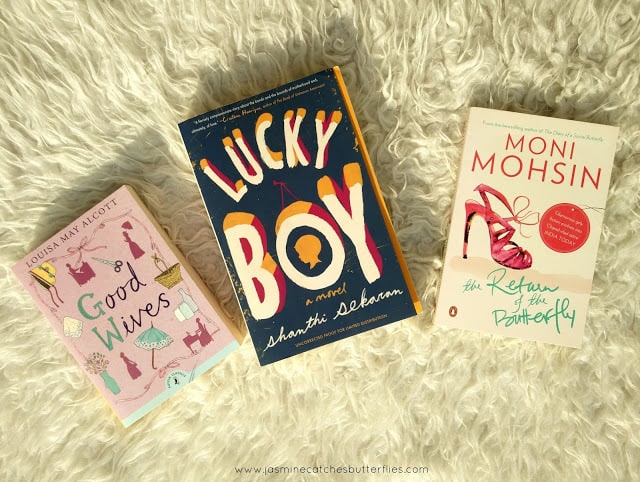 Good Wives, Lucky Boy, The Return of the Butterfly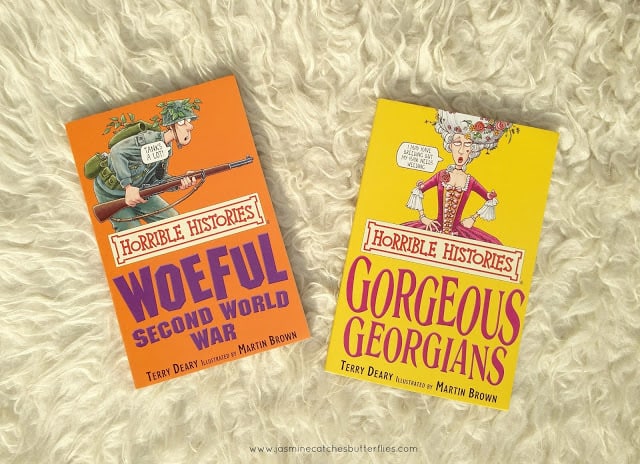 Woeful Second World War, Gorgeous Georgians
Paramount Books Haul
When I went in, I felt pretty lost and thought I might just not get anything. However, one encouraging look from my dad and I decided I will try to find something that I might like reading. Now I am not somebody eager for marriage, but Good Wives for some reason seems like an interesting read and I really want to see how the author has portrayed women in this important role.
Looking through the shelves, I found The Return of the Butterfly by Moni Mohsin and I was quite excited to see a novel from a Pakistani author so I am really hoping that this would turn out to be good, especially because comedy is involved. Spotted Lucky Boy, another book from a South Asian author and I knew I had to get it as well.
In between getting these, I was so ecstatic to find Horrible Histories. Gorgeous Georgians and Woeful Second World War by Terry Deary were the only two books available. I have a lot of other ones from this series and they are such a great read for somebody who loves history but does not want to read what they already teach at schools. These books state fun facts but at the same time, you get a good idea in a shorter span of what wars and kingdoms were like back in the day.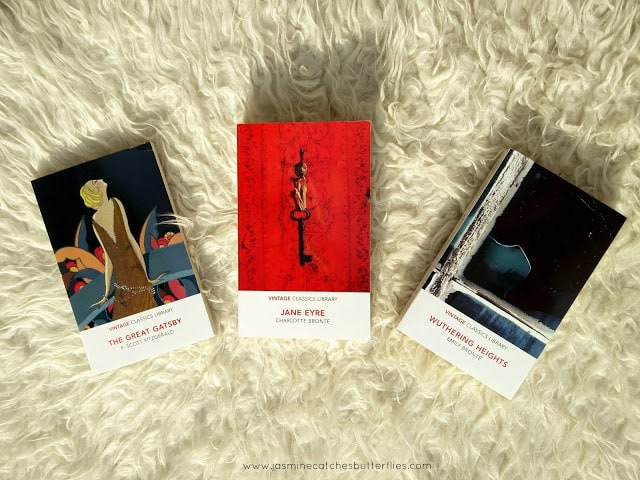 The Great Gatsby, Jane Eyre, Wuthering Heights
Lastly, I picked up some of the classics as I always do each year. Even if I have already read some of them at school, we actually have a personal library at home so we love adding books like these to our shelves. This time, I got Wuthering Heights, The Great Gatsby and Jane Eyre.
So these are the 13 books that I have just added to my collection. Now tell me if you attended KIBF this year and if yes, what did you get? Also, if you have any suggestions, please let me know and I will make a list for next year! 😉