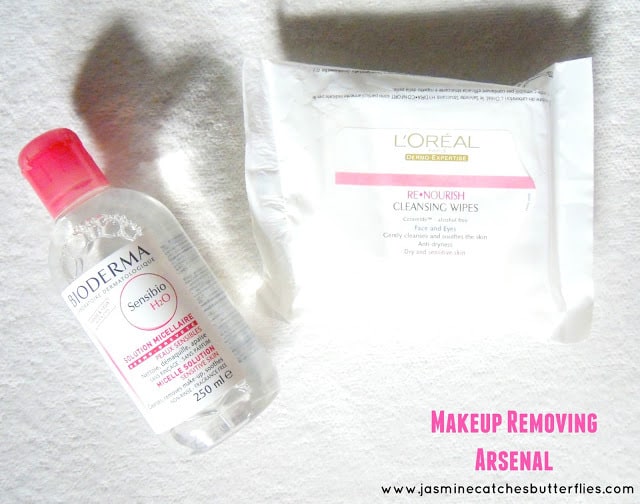 Makeup removal is a serious drill, and even though I do not wear makeup daily, I have been wearing makeup more often lately due to social gatherings every other night. So, in this post, I will be sharing how I take off all my makeup in order to make sure my pores are not clogged and my skin gets to breathe when I go to bed.
1. Makeup Wipes
Makeup wipes are my first step of makeup removal as they take off the first layer of makeup so it is easier to carry on with deeper cleansing. I have been using makeup removing wipes for a couple years now and while previously, I had used the ones from Cool and Cool and even baby wipes, I decided to get a professional makeup brand this time. I had high hopes from L'Oreal Dermo-Expertise Renourish Cleansing Wipes, but these are not moist enough to break down much makeup, even though it reads on the pack these take makeup off in a single swipe. I only like them because they also claim to be anti-dryness and they live up to it. My skin flakes easily so it really is important for me to be conscious about skin care products. Nonetheless, I guess I will pick up another baby wipes next time as I like them a lot better. These costed 349 PKR in case you are wondering.

2. Micellar Water
These took the world by storm, especially when Bioderma came into existence. For a long time, everybody kept raving about them and I saw why when I got Bioderma myself. It is effortless and speedy. Thanks, heavens I got a buy-one-get-one-free deal so now that I am almost through with my first bottle, I have another in stock to last me another 8-10 months. I would love to try out more brands, but I am just afraid they might dry my skin out. Therefore, I will look out for the eye makeup removing ones. You can read my full review on Bioderma here.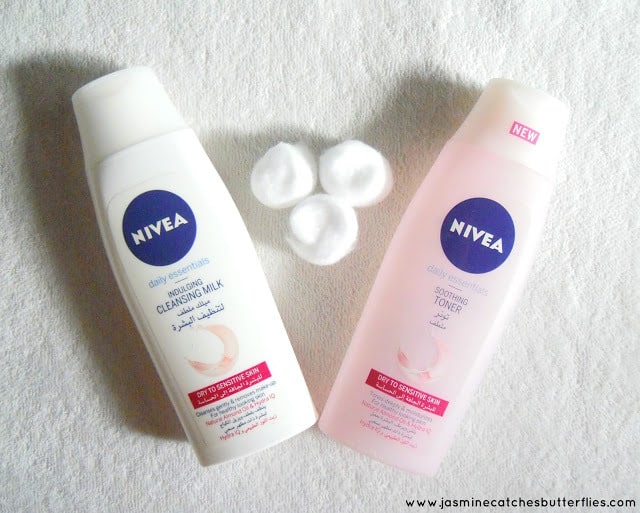 3. Cleansing Milk and Toner

The last step for me usually is to cleanse my skin with a cleansing milk and I have stuck with Nivea for quite some time now. This helps in removing any last bits of makeup and putting the moisture back in my skin. To make sure there are no residues left, I go over with the complimentary toner or rosewater. The duo from Nivea for dry skin is really good and the best part is that the toner does not dry out my skin, unlike the ones I have used in the past.
4. Cotton Balls
I think the type of cotton balls you use is also very important. Gone are the days when I used unrefined or colourful cotton balls. I only use lint free cotton balls now and my favourite brand to pick is Pigeon. They are gentle on the skin and do not contain any chemicals, unlike the fancy coloured ones.
What do you have in your makeup removing arsenal?

Follow
(function(d, s, id) {var js, fjs = d.getElementsByTagName(s)[0];if (d.getElementById(id)) return;js = d.createElement(s);js.id = id;js.src = "https://widget.bloglovin.com/assets/widget/loader.js";fjs.parentNode.insertBefore(js, fjs);}(document, "script", "bloglovin-sdk"))