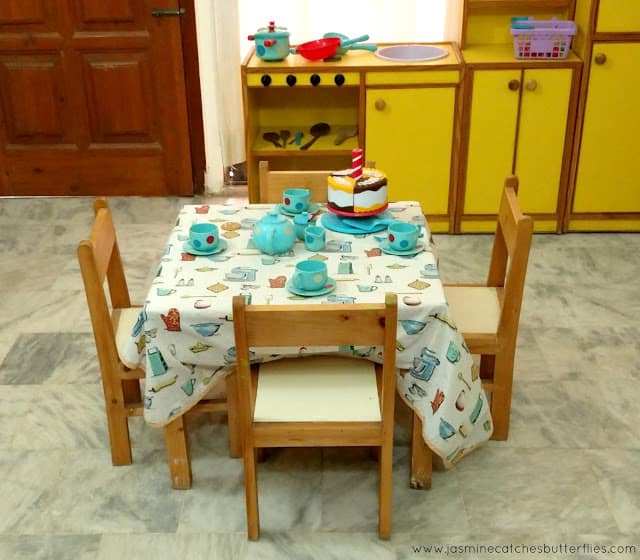 Young Learners Preschool
Sponsored Post*
We often hear people say that how they wish they had another chance at life. While I would never say that since I know I will make the same mistakes all over again to be where I am because there is no other way when you are growing up in a setting that you haven't chosen, I would only like to go back to being a toddler to play some more. There was a time in my life when I dearly longed to be a kindergartener once again or at least join in as a teaching staff since I adore kids. So you can imagine my excitement when I recently got the opportunity of visiting Young Learners Preschool (YLP).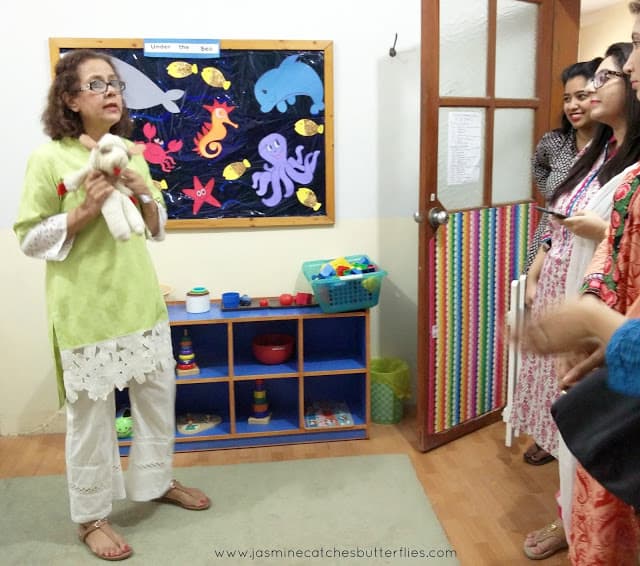 Ms. Imrana at Young Learners Preschool
Now, we were supposed to be there for watching a play prepared by little performers but instead ended up getting a tour of the school since we couldn't make it in time. So we were shown around by Ms. Imrana Zuhair, who is one of the teachers there and she's so gentle and polite in her ways like a preschool teacher should be that she reminded me of my own favourite teachers from kindergarten. Ms. Imrana, along with Ms. Yasmin Zaman, who is equally soft-spoken, and Ms. Manizeh Qayoom is former Karachi Grammar School kindergarten teacher, with over twenty years of experience and foreign training.
Young Learners Preschool
The youngest pupil in preschool are just 9 months old and those little cupcakes come along with their mums for a bonding session where they are made familiar with utilising their five senses along with texture recognition and so on. Then there is a prenursery class with 1.5-2 years old kids and the preschool provides a set curriculum which disciplines them as the toddlers are taught where to keep their bags and belongings before they enter their classroom. Since every student has their own little locker and chair with their name and photograph on it, this develops their visual vocabulary. The children spend a few hours daily doing stress-free activities like singing nursery rhymes with props or counting along with their teacher etc. The playgroup also helps them to socialise as well as reinforces what they already know by providing them a real environment to interact in where they can hold, touch, feel and relate. Something as simple as climbing a slide gives the toddlers a sense of achievement. Also, being directed by their teachers who are always by their side plays a crucial role in speech development when they keep on hearing the same instructions a day to day basis. Finally, there is also a class for children over 2 years to 4 years of age and they have a slightly higher level of tasks like sequencing and logical thinking. Besides, the best part is that these little munchkins also have a chillout room to relax after a day of running around and using their brain power.
At the moment, there are a total of 30 students enrolled in YLP with two teachers per class along with a maid so all the children are always under their supervision. Nurturing babies is a fundamental necessity and this is exactly what this school provides, especially for working parents, by taking care of their children and making sure that they learn how to stay organised from a very young age. I personally really liked the environment of Young Learners Preschool and loved the fact that the teachers their understand the psychy of children very well. So if you are looking for a preschool in Clifton area, you should certainly visit YLP.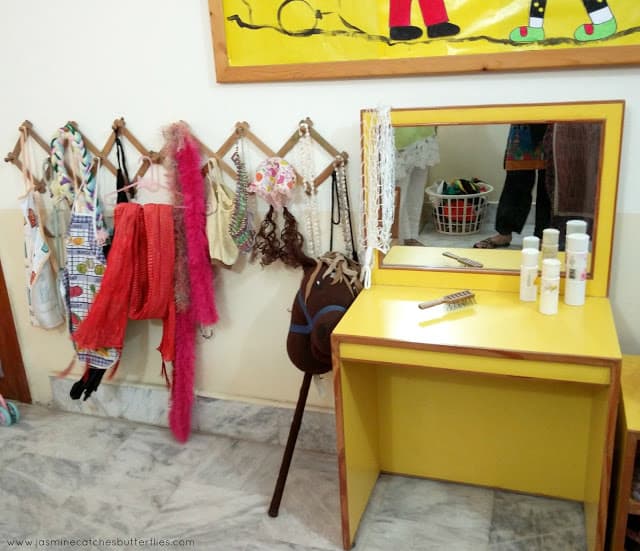 Young Learners Preschool
One thing that I would always thank my parents for is quality education and the discipline they have passed on to us. It is quite important for character building that you make sure that your child is not neglected in any way and education is something that nobody should compromise on even if you have to let go of everything else.
I wish I could back to the carefree days of preschool, but oh well, guess all I can hope for now is to play with my beloved baby niece and nephew soon!