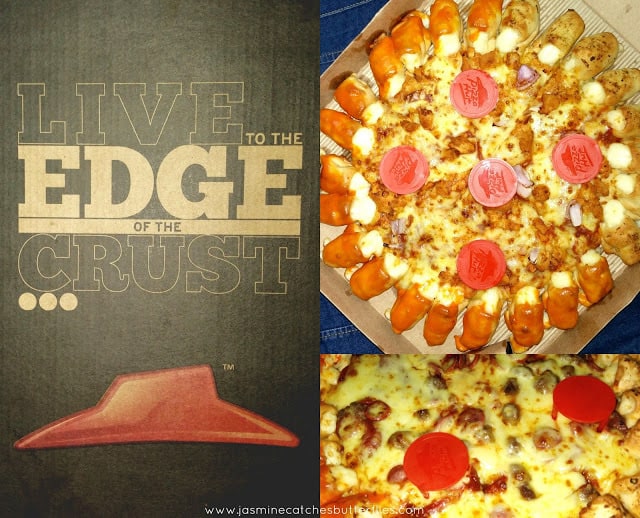 Pizza Hut My Cheesy Bites
PR Sample*
Pizza Hut Pakistan keeps tossing new pizza flavours and deals more than anyone else. I appreciate that as a result we pizzaholics have an excuse of trying something different every few months. This time around Pizza Hut's infamous cheesy bites crust made a comeback as My Cheesy Bites pizza but with three tempting options. For the launch, Pizza Hut held a Cheesy Party in Lahore recently where Nescafe Basement entertainer, Arsalan Hasan, pleased everyone with his musical performance and along with posing at the photo booth the guests enjoyed their pizza which was the star of the evening.

Basically, the top of the cheesy bites is coated with flavours and you can choose from Garlic Parmesan, Spicy Sweet Sriracha and Flaming Habanero BBQ or even ask for all three on the same pizza. While obviously the inside of the cheesy bites oozes mozzarella cheese which every cheese lover would find hard to resist. I personally prefer Garlic Parmesan and Flaming Habanero BBQ over Sweet Sriracha as it is a bit too sweet for my liking on such a savoury dish.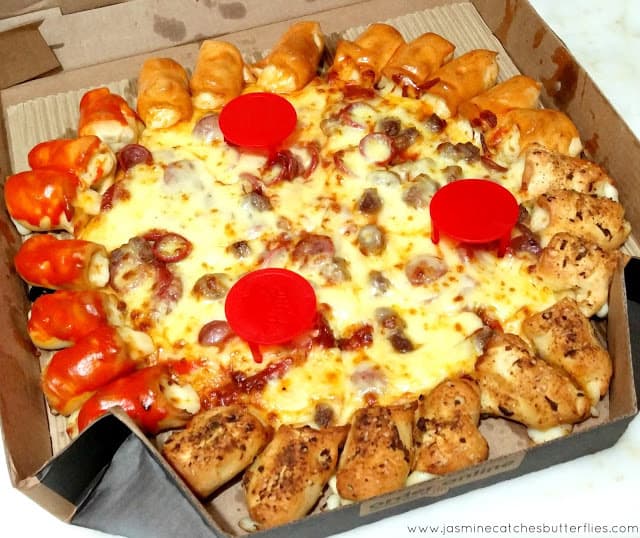 Pizza Hut My Cheesy Bites
PR Sample*
I have had My Cheesy Bites twice so far, once as a sample and once with my own money and I wouldn't say it is something out of the box but there's no denying that I am a fan of Pizza Hut's two cult classic flavours; Meat Lovers and Chicken Tikka. I opted for extra cheese on my own order of Meat Lovers and trust me that's what all my dreams are made of.
You can get the cheesy bites on a regular sized pizza with any topping of your choice for 1385 PKR exclusive of taxes and when those add up it costs around 1600 PKR. So I still feel Pizza Hut has to work on the pricing because in that amount its competitors are offering far better value for money.
Have you tried My Cheesy Bites yet?
Share your thoughts with me!

Follow
(function(d, s, id) {var js, fjs = d.getElementsByTagName(s)[0];if (d.getElementById(id)) return;js = d.createElement(s);js.id = id;js.src = "https://widget.bloglovin.com/assets/widget/loader.js";fjs.parentNode.insertBefore(js, fjs);}(document, "script", "bloglovin-sdk"))