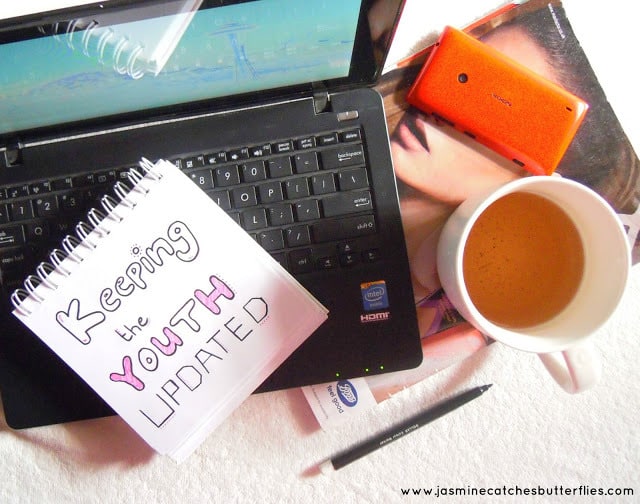 While it is great to see teenagers these days even as young as thirteen know how to keep themselves groomed, what is the latest fashion piece and which is the swankiest place to dine at, I believe there is always more to keep an eye out for. So when I was introduced to Youth Tribune by my Tycoon advertiser of the month, I discovered a brilliant website that posts the latest news from around the world. It covers topics like technology news flash to scientific research articles and you guessed it right, it had me on science. I don't know about you, but I enjoy reading the type of content posted on IFLS because I am keen about science, so Youth Tribune was right up my alley, and let's be real, this stuff is way more interesting than gossiping over who wore what to where.

If science does not interest you, I would still say that you should keep up with it because a science geek can not be fooled by all the jargon hurled daily in advertisements, and therefore you can make better life choices when it comes to something as basic as grocery for starters. Nonetheless, Youth Tribune is not just about science and like I mentioned earlier it is an online portal that features global news. Therefore, it includes technology, entertainment, business, and much more but all very proportionately. So you see there is something for everybody and you should check it out yourself to get a better idea of what I am trying to convey. Two articles that I would recommend you all the read on the website are Smoking Leads to Brain Shrinkage and Some Record Breaking Facts of the Biggest Hit: Furious 7.
Also, if you are a student who is looking forward to pursuing higher education abroad, be sure to check out the scholarship section on the website. I know I would be exploring it regularly over the next couple of years so I thought it would be good to give you all a heads up too.
What have you been reading this month? 🙂 x