On 17th May 2014, Wafa Khan, who is a talented makeup artist and a bold Dubai-based Pakistani blogger, moderated a Karachi Bloggers Meetup at the Academy of Aesthetics, which was sponsored by the academy itself and Makeup Atelier Paris. There was a colour theme for us to follow in which we were given a choice to wear anything black, turquoise or purple. I wore a black and white digital printed shirt from Khaadi which had some kitschy truck art in the front and a pink and green pattern at the back.

At the event we were given a chance to explore a wide variety of makeup from Makeup Atelier Paris, which is a high-end quality brand, not commercially available in Pakistan but it can be ordered through Academy of Aesthetics.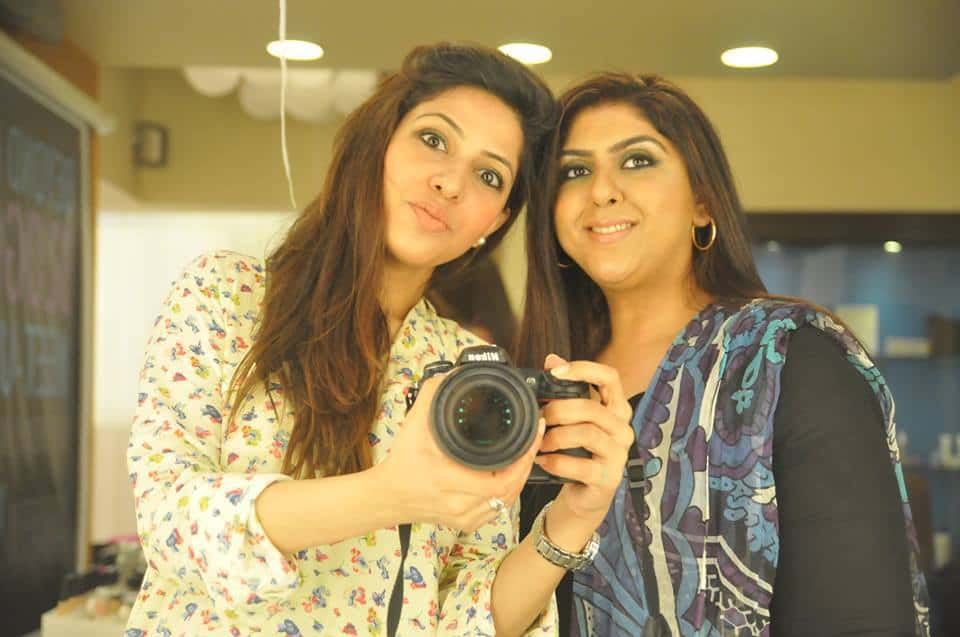 Dr. Hina and Wafa
We were then introduced to Dr. Hina Siddiqui, who is a cosmetic dentist and an absolute sweetheart just like Wafa. Furthermore, Wafa gave us an overview of all the products on display by comparing them with brands like M.A.C, Lime Crime, Bobbi Brown and Illamasqua. Later on we had a discussion with Wafa and Mr. Ghazanfar Rauf (CEO of AestheticLife) about various issues that we face as bloggers and beauty mongers and how we tackle them on individual basis and as a community.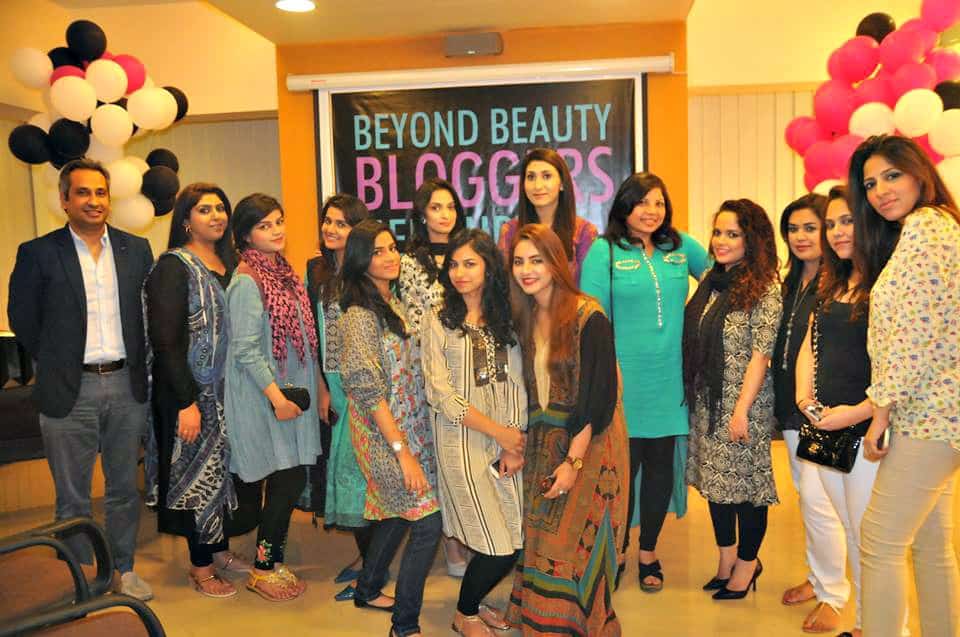 L-R / B-F: Mr. Ghazanfar Rauf, Wafa Khan, Faryal Pechuho, Jee Bee, Sara Hassan, Laila Mehkri, Maliha Rao,
Rabeeyah Tungekar, Marium Fahad, Natasah Carim, Dr. Hina Siddiqui, Me, Maryam Amin & Ana Ali
The event came to an end with refreshments, group photos and distribution of goodie bags! All in all I enjoyed myself as it's always really nice to meet my fellow bloggers. This time I had my mom with me as well, only because I did not want her to wait for me in the car and the idea of travelling back and forth Karachi was not very feasible since the meetup duration wasn't very long, so even she had a good time. I'm looking forward to more such events in the future as our hosts very generously told us that we can hold meetups at the academy any time we want! 😀
Photo Credits: Academy of Aesthetics Facebook Page (un-watermarked)