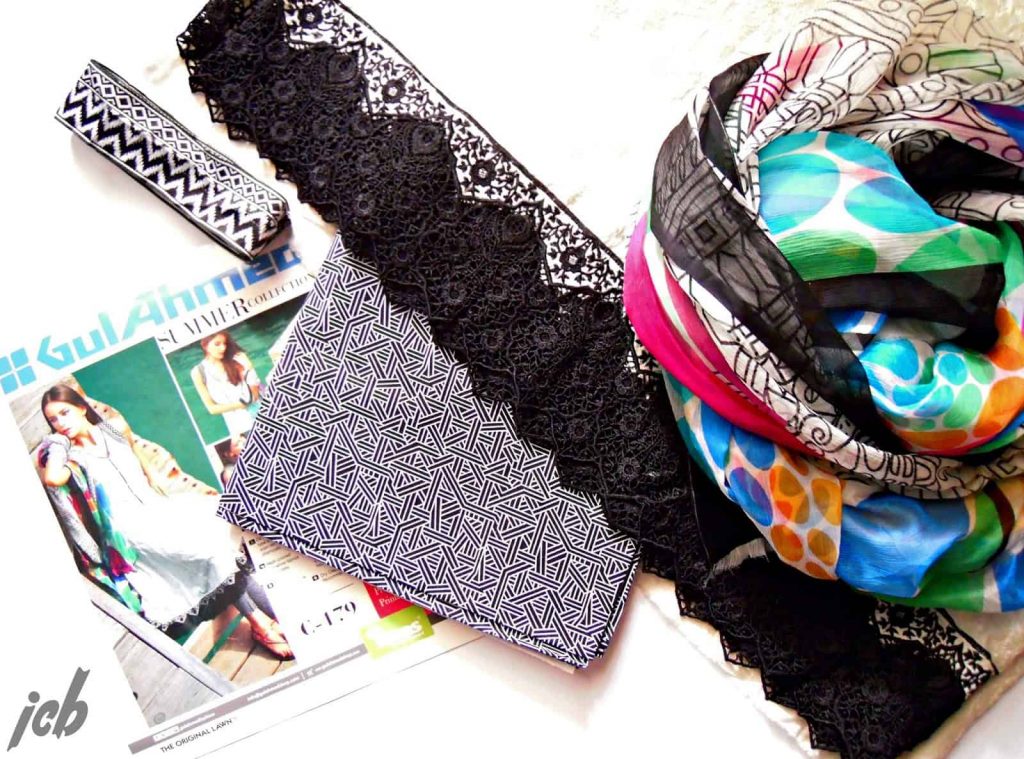 Let me just put it out there, I am not at all an impulse buyer and I wouldn't even have started my summer shopping yet if my mom wouldn't have urged me to break the bank beginning with Gul Ahmed this year. Mind you, neither is my mom a shopaholic but that Gul Ahmed magazine that they drop in some areas before the launch, came through our gate one afternoon and got her, talk about marketing tactic done right! So, we didn't even go to the shop the day Gul Ahmed's Summer Collection launched nationwide, rather ordered over the phone through our awesome relatives and there came our huge bag last Friday.

I bought two dresses, one is off white and the other one is black. Even though, I love monochrome, this haul is very unlike me. Somehow, white has been speaking to me lately and I guess I will hoard a lot of whites this summer but of course with pop of colours. The one I got just last week has an embroidered white kameez with a black lace already sewed all around its bottom. You can't see the embroidery too well in the photo as the daylight washed it out, but it looks very basic yet elegant. The shalwar material is black with a white printed pattern and the chiffon dupatta has a colourful print that makes this dress all the more 'me'. It also came with some jacquard lace for the sleeves. In case you are wondering the code for this is C-179 and it costs 5500 PKR. As for the beautiful black shalwar kameez with red and gold embroidery, which will make a great evening dress, the code is PM-81 and it was pricier at 7000 PKR but it also has more material and the dupatta is fully embroidered too.
Now, I am not sure if you will be able to get either of these in stores at this point because I have been told since both the dresses are part of Gul Ahmed's premium collection, there is only a limited stock released each year. Nonetheless, like I mentioned, I did not shop these in person so I have no idea how crazy the outlets might be looking right now with ladies brimming out the doors, but I just checked their website for you guys and both are not available online anymore.
Have you started summer shopping? 😉