Bloggers Squad PK
, the newest local blogging platform, came up with its first monthly tag to encourage blogging even more. Now, the topic 'Five Things I Love' is quite generic so we have the freedom to be creative with it. This blog post covers what I have learned about my own liking over the past few years. Even though they aren't surprising at all it is just that I didn't know until I started blogging, shopping, cooking and hearing people complain like when somebody said they don't like something and I thought but I totally do. I am sure you will be able to relate once you read through.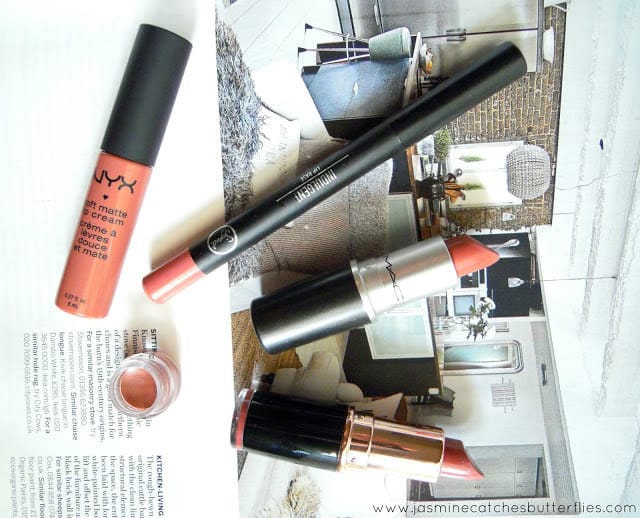 My lipstick heaven.
1. Dusty Rose Lipsticks 
Prior to blogging, I had tried and quit all sorts of glosses and lipsticks because I could never find my perfect match. It took a lot of trial and error to finally figure out that dusty rose makes an ideal neutral lip shade for me. Whenever I am to try a brand for the first time, I like playing safe by picking a similar shade so that I know it won't go to waste. Now even though I have a handful of these in my stash, I still get a good use out of each as I store them in a mug on my dresser and pick a different one every day.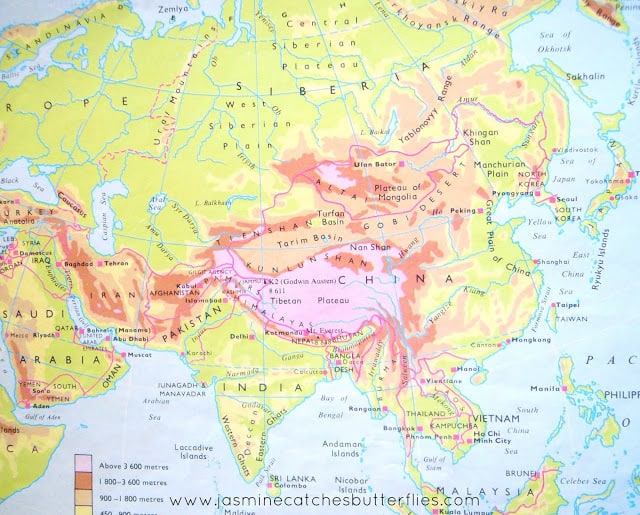 I'll be all over the map one day.
2. Holidays/Travelling
I am not cheating, the two are kind of interlinked. Yes, I love spending time at home without ever missing school and just as much I love wandering. I get bored of people easily, but I never get bored in my own company and I am so glad to be having more than half of the week off to myself this semester.
However, I don't get to travel at all because of my academics and I still dream of going on a world tour, visiting each and every scrap of land on earth before I die. I have always loved travelling, vacationing and basically enjoying time away from routine life without a care in the world (the workaholic in me feels guilty for typing this and keeps yelling that it's not true but I work for myself, so you know!), exploring new places and enjoying cuisines from around the globe. My last trip made me realise that I am not even the homesick kind.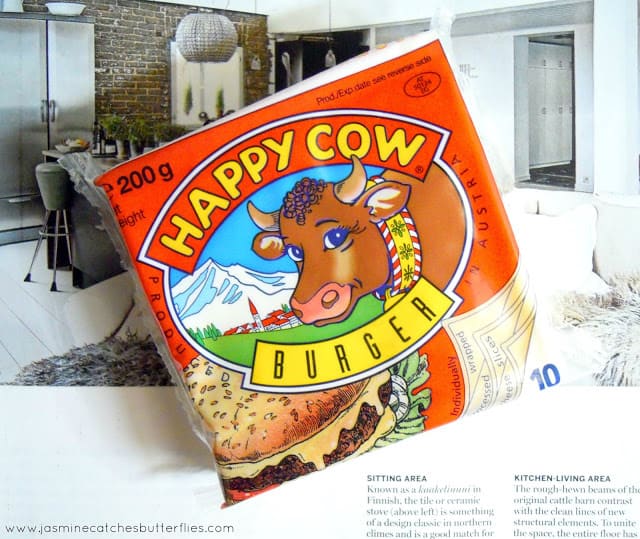 I just made you crave a burger, didn't I?
3. All Things Dairy
There are a lot of things around us that we haven't ever had a chance of consciously appreciating. Dairy was one such thing for me. This isn't something out of ordinary but I didn't realise how much I myself love dairy products  until I started hearing things like, 'I don't like the smell of milk, the taste of mayonnaise or even cheese'. Milk seems to be the most unpopular one in this whole lot which actually leads to a lot of derivatives itself but I use it the most in my daily life.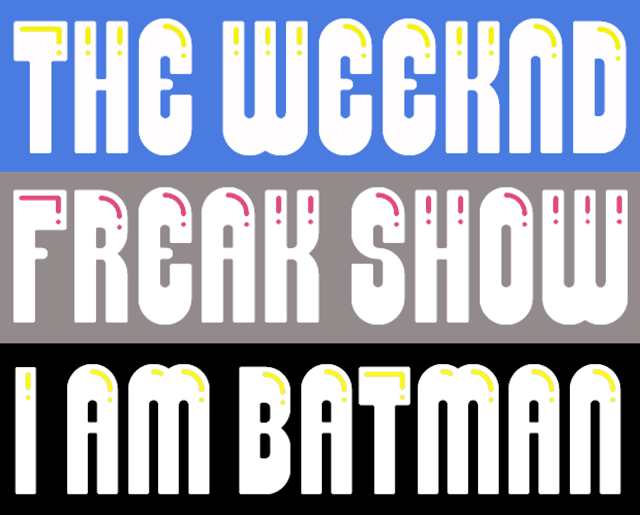 This is the real FREAK SHOW.
4. Graphic Designing 
Art and what not, everybody has a knack of creativity in them. Now even though I am still a noob, graphic designing is something I have time and again considered taking up more seriously and even as a potential profession. I was first introduced to it because of my dad who also loves it and then because of blogging. The photo above is nothing more than just a little bit of tweaking I learnt under the self-defined label of some "serious" graphic designing skill in Adobe a couple years back. I made the Freak Show header for myself and the other two for my best friends.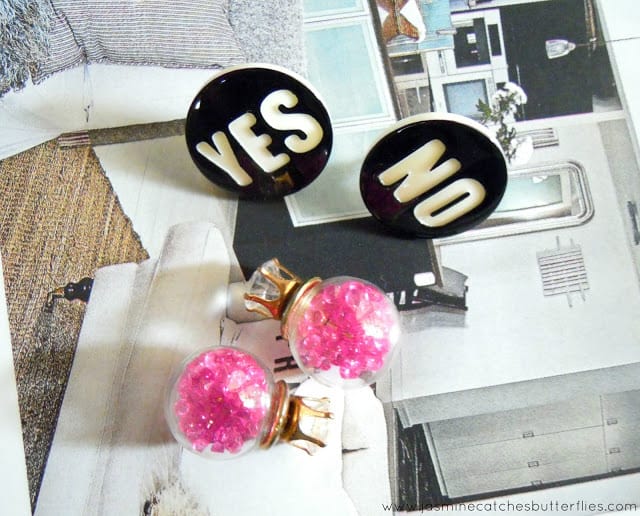 I know these are studs.
5. Earrings
This is my most recently discovered love. As a child, I was a jewellery collector but it has been years since I have worn much. I have lobe piercings that I got when I was little and I still remember how enthusiastic I was about it. In fact, I have worn ear studs all my life and when I was recently asked to choose jewellery as review samples from Sheer Class all I managed were a pair of studs and ear cuff. Now that I put the two and two together, I realise I love earrings more than anything when it comes to accessories.
So, that was my twist on the Five Things I Love Tag and I want to see what are the five things Noor, Areeba, Arianne, Mille and Veronica love! They are the nicest blogging people I have discovered in a long time and you all should give them a visit.