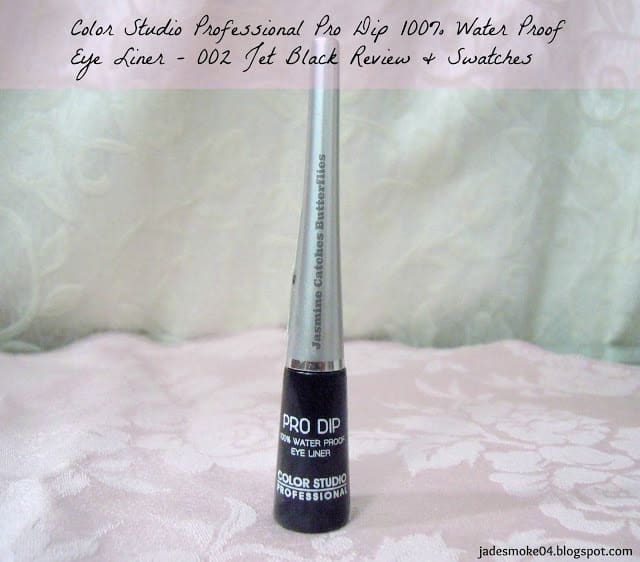 I had bought this Color Studio Professional Pro Dip 100% Water Proof Eye Liner a few months ago and today we shall see whether it is fit for this sweating summer or not?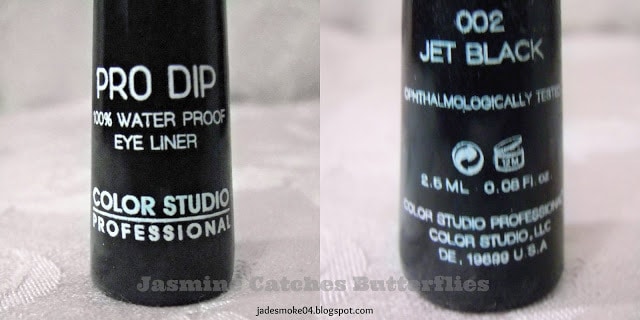 To what I have come to believe after using this is that it is indeed water proof and smudge proof but…there's more to it, wait. We'll come back to it later.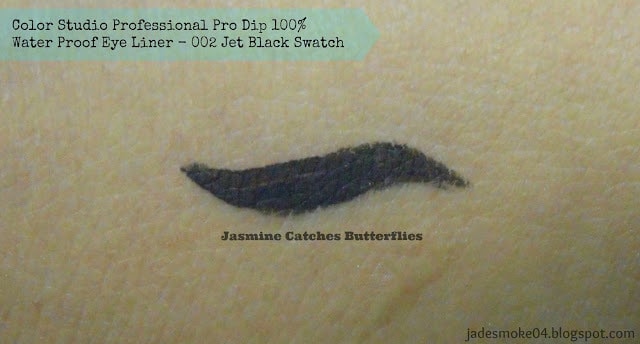 So, as I said it is water proof and it did not budge on me even after a long night out, however, I had not cried or sweated in it so to check if it really was water proof I held my hand under the tap (as shown in picture) three different times and it still did not budge at all! Now coming back to where we left our incomplete previous para, I'd like to add that even though it does not smudge under water, it does come off fairly easily with gentle rubbing. This might be a plus for many as you don't have to work hard to take it off unlike most water proof products out there as it is easily removable with any cleansing milk, make-up remover or just rubbing it in water as mentioned earlier. However, if you are some one who has a habit of rubbing their eyes unintentionally, this would get flaky and come off.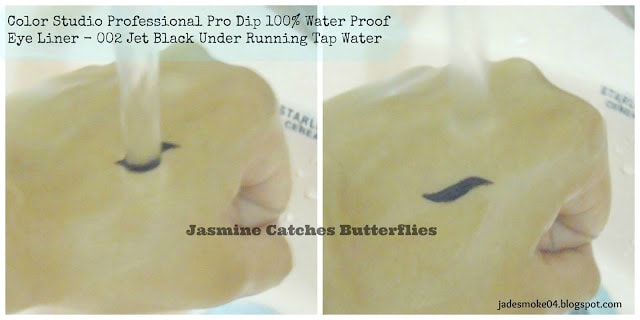 Coming to it's applicator, I do already have a steady hand with liners but I still believed it would give me better control. It does but on the whole I dislike the applicator. For me it does not pick enough product to complete a flick without multiple dips due to which it also does not come off opaque in one go and needs a build up. Also, the tip is not precise and you'd end up with a thick line whether you want it or not. Plus my applicator's tip got a bit distorted at the very end of it on its own.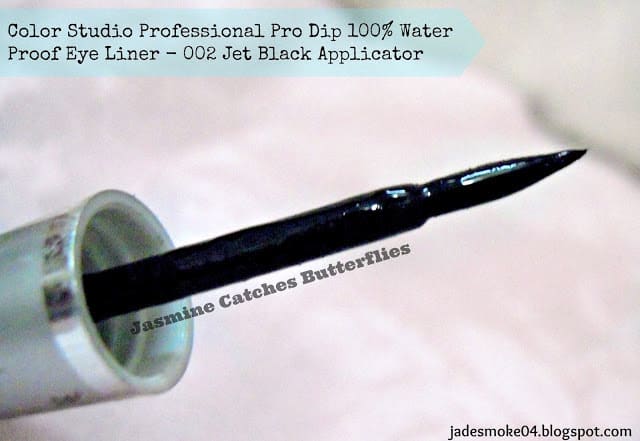 Overall I think this is a good purchase for a decent price of 400 PKR. Just keep your hands away from your eyes and you'd be good to go! 😉
My Rating




I got mine from Naheed Supermarket and you can get these from Color Studio Outlets at Dolmen Hyderi and Clifton in Karachi while at Hyperstar in Lahore. You can also order it online from Just4girls.pk . For more info and details you can check out Color Studio Pakistan's Page on Facebook.
Bloglovin' | Facebook | Twitter | Pinterest | Goodreads