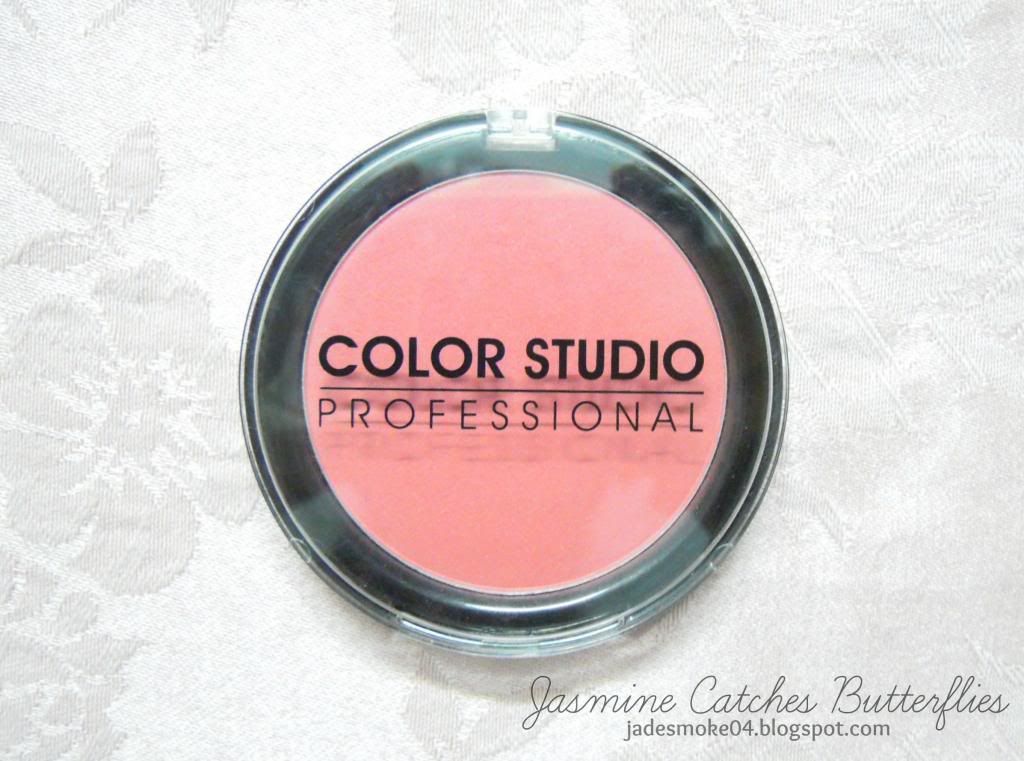 Color Studio Professional Pro Blush in 105 Pinkify is a gorgeous true pink shade which makes it very fall appropriate for everyday wear at the moment, but it also has subtle red undertones which make the shade versatile so that it looks great in the summertime too.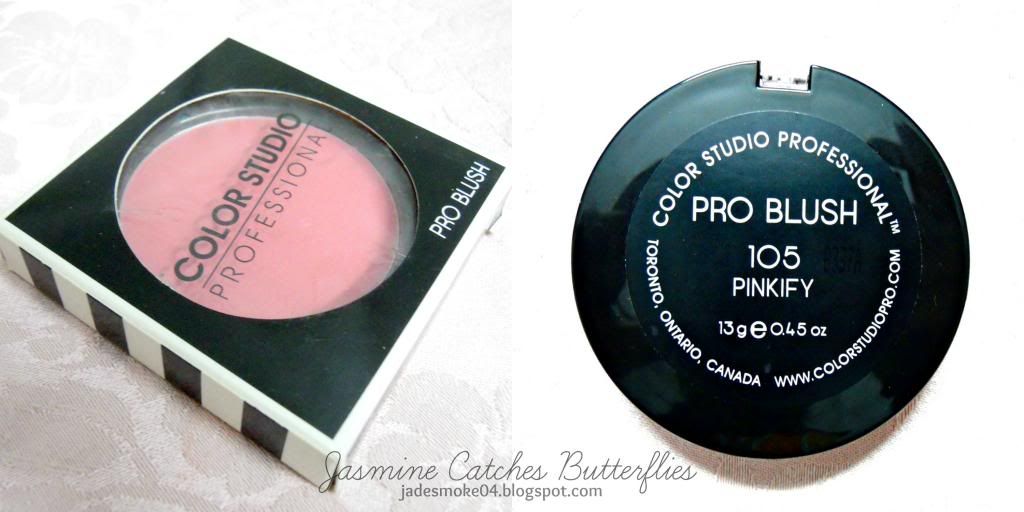 The square striped-on-the-sides cardboard box that it comes in looks cute. The pan itself is big and round, though not very sturdy and quite basic looking. I like how snugly the lid clasps but the plastic on the lid has gotten all scratchy even though it is stored safely in my drawer.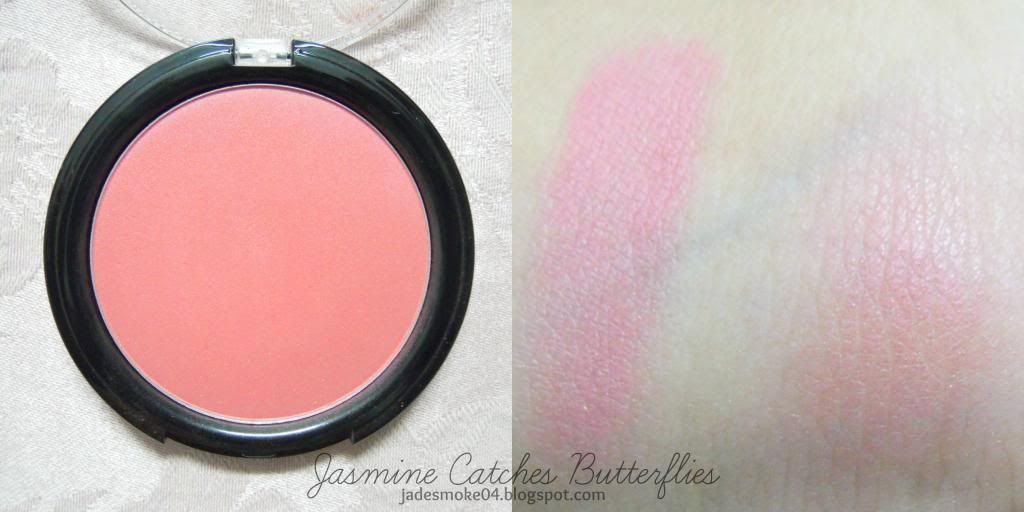 I haven't experienced much fall out with my Sigma F40 or even regular blush brush, but it does depend on the softness of your brush bristles and the technique used to pick up the product on the brush. This blush is fairly pigmented, buildable, and it's best to work little by little with a shade like this. The formula of the blush is somewhat matte, but not chalky, with teeny tiny shimmer particles for a healthy glow. It blends into the skin easily and gives a very pretty flush to cheeks. Pinkify compliments a wide range of skin tones, but especially the ones with warmer undertones.
It stays on for about 4-5 hours over foundation but sometimes I like to wear it on its own, and it stays on for about 2-3 hours. I just wish it had a longer wear time, apart from that, this blush is amazing, and I'm looking forward to trying 101 Audacious Orange from the CSP pro blush range next.


Price: 600 PKR for 13g of product is great as it will last you a long time.
Availability: Easily available on all Color Studio counters in malls nationwide or order online from just4girls.pk.
What do you think of CSP blushes? 🙂 x