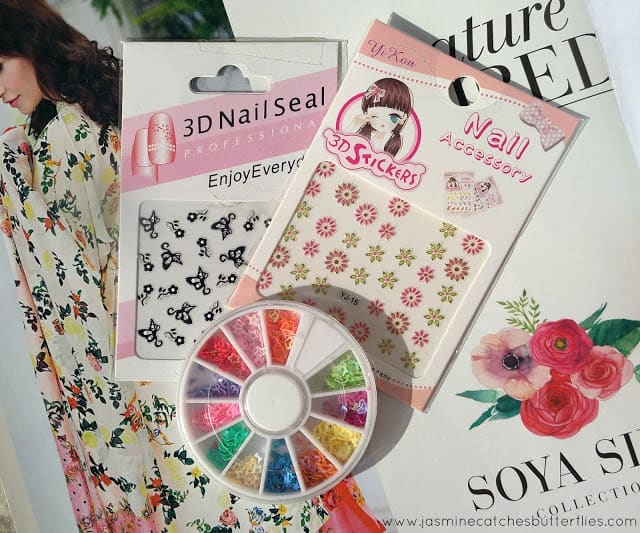 3D Nail Stickers and Sequins From Sheer Class
PR Samples*
I love painting my nails and used to post nail art on my blog all the time previously but it is time-consuming if you are trying to be all fancy and so nail stickers, sequins and even pre-painted acrylic nails are great as a quick fix. Thanks to Sheer Class, I now have some cute additions in my nail embellishment collection. So you will be seeing a variety in this post and I hope you get ideas for doing your nails this summer or even deviate!
Decorative Nail Art Wheel
This wheel contains an assortment of 12 pastel coloured sequins which are shaped like flower, heart and stars. They are all so adorable and would look great on a statement nail or you can even apply just one or few on each nail. Super girly, these would be perfect for daytime.
How To Use: Paint your nails any base colour you like and before your nails dry, carefully pick a sequin with the help of a tweezer or even toothpick and drop it on the wet polish. The placement can be tricky so I suggest let it be random. If you want it to stay on longer then be sure to lock it in with a top coat.
The sequins can be reused if not lost or remain in a good condition after being removed with acetone.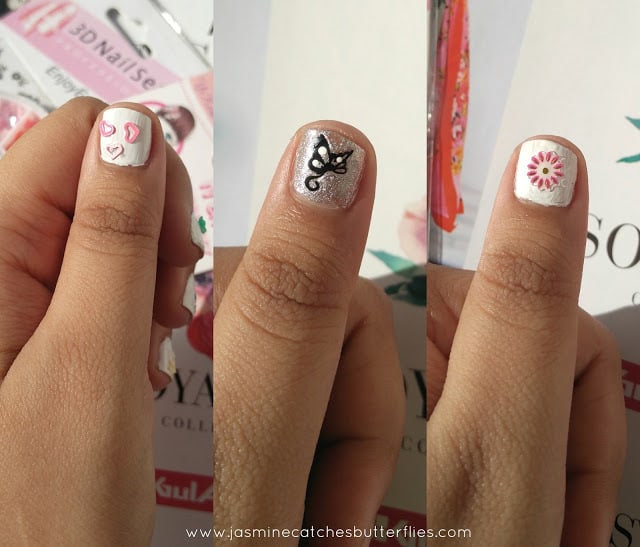 3D Nail Stickers/Decals
Sticker and decals, are my absolute favourites because they are the easiest to put on and you instantly get a cute design without fiddling around with dotting tools and what not. I have two, one is a sheet of monochrome flowers and butterflies while the other one is a sheet of lovely pink and green flowers.
How To Use: Paint your nails any colour you like, I am obsessed with white and I love a pop of colour on them but I did silver too for monochrome stickers. Once your nails dry, gently peel a 3D sticker from the sheet and paste it on your nail while pressing gently. If you want it to last longer, like say a few days, then be sure to go over with a top coat to lock your precious nail design.
To remove, use nail polish remover and the sticker will dissolve with the polish.
Price: 60 PKR Each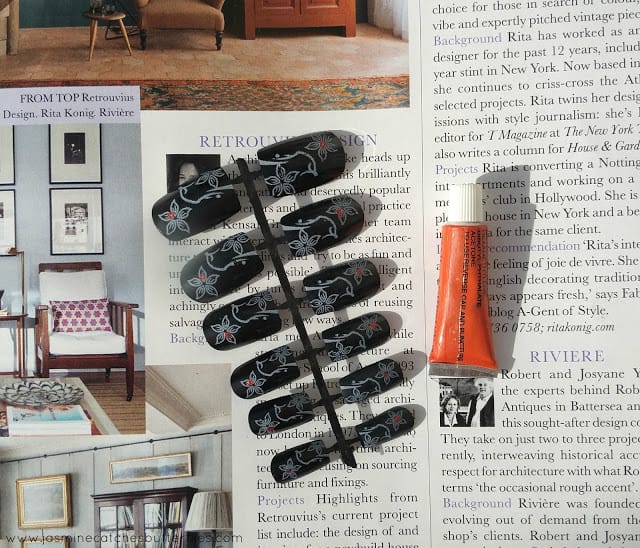 Acrylic Nails From Sheer Class
PR Samples*
Pre-painted Acrylic Nails
If you are an avid reader of mine, then you know I don't grow my nails long because I can't stand them on myself. However, they do look pretty on other people and if you struggle with growing your nails or want an instant option, then acrylic nails are for you, my friend. These one from Sheer Class are pre-painted and disposable. However, you can still wear them a few times if you are gentle. To channel my inner goth, I chose black but I assure you that cuter ones are available too. These can be trimmed and filed but the material is thin so you have to be careful or they can snap.
How To Use: First choose an acrylic nail for each of your finger by checking which fits and trim or file if needed. Apply the adhesive that comes with the set on your nail and then gently press and hold the acrylic nail for roughly ten seconds. Once the glue completely dries, you are good to go. Their longevity depends on your own routine activities, usually a nail might pop off throughout the day but you can paste it back on. I can't sleep in these, but you do you.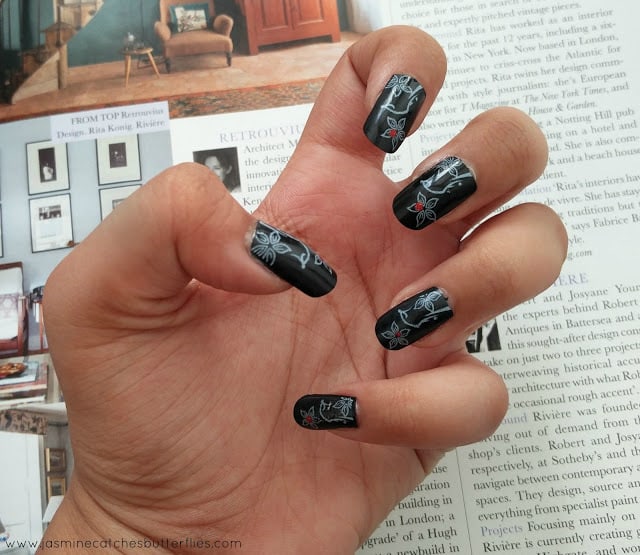 If you want to take them off, dip your fingers in lukewarm water until the adhesive loosens or you can take them off by dipping in acetone but the nails won't be reusable then and acetone can be damaging to your skin.
Price: 150 PKR
I am happy that Sheer Class is bringing more than just jewelry for their customers and I support the brand because I find their prices to be the most reasonable ones out there.
Tell me what do you like the most out of these and be sure to use my 20% off code JADIRAH while shopping from Sheer Class.

Follow
(function(d, s, id) {var js, fjs = d.getElementsByTagName(s)[0];if (d.getElementById(id)) return;js = d.createElement(s);js.id = id;js.src = "https://widget.bloglovin.com/assets/widget/loader.js";fjs.parentNode.insertBefore(js, fjs);}(document, "script", "bloglovin-sdk"))