After taking pride in attending the Karachi International Book Fair (KIBF), held at the Expo Center, for fourteen years straight, the record was sadly broken when I moved to Germany back in 2019. Albeit, it was in the pursuit of higher studies, I still wished I could be there as I have always looked forward to this book fair since childhood as my happy place. Luckily, I am in town this time around and due to the pandemic, there was no book fair held last year so the fifteenth KIBF has been the only one that I have had to miss so far.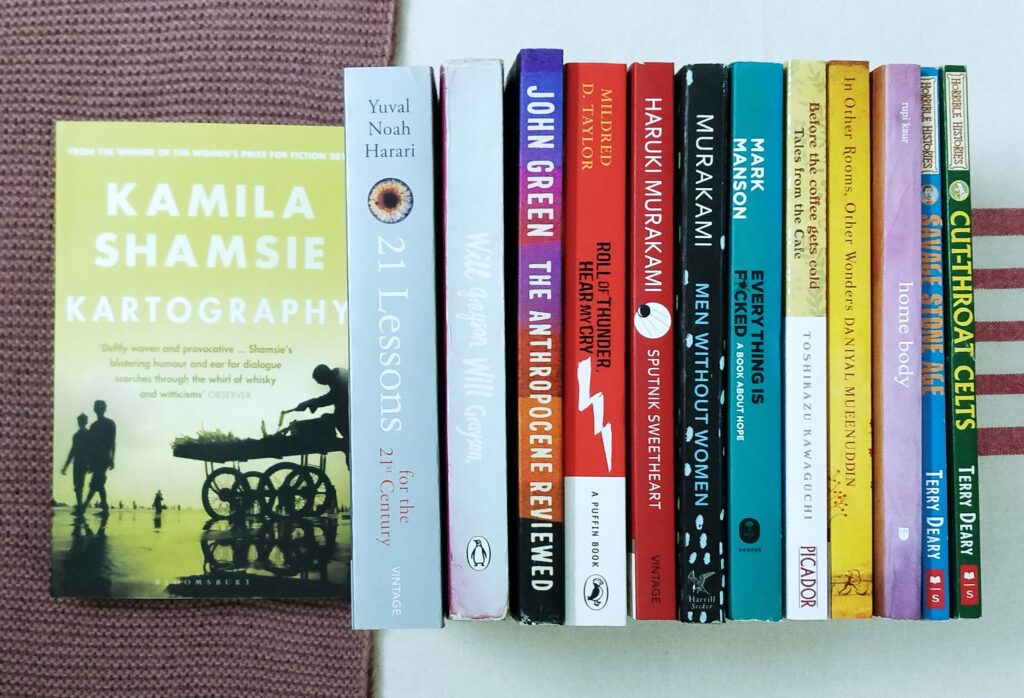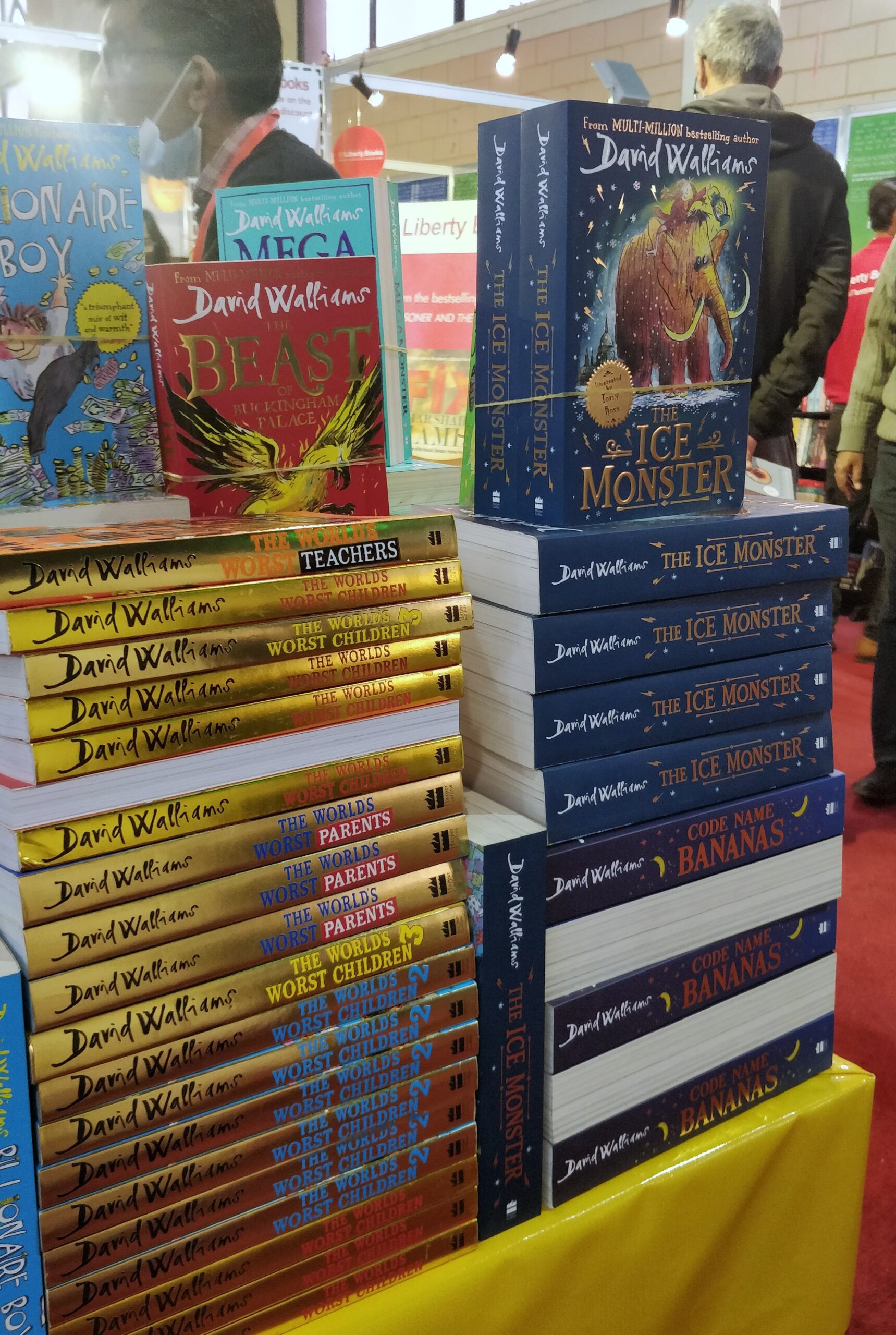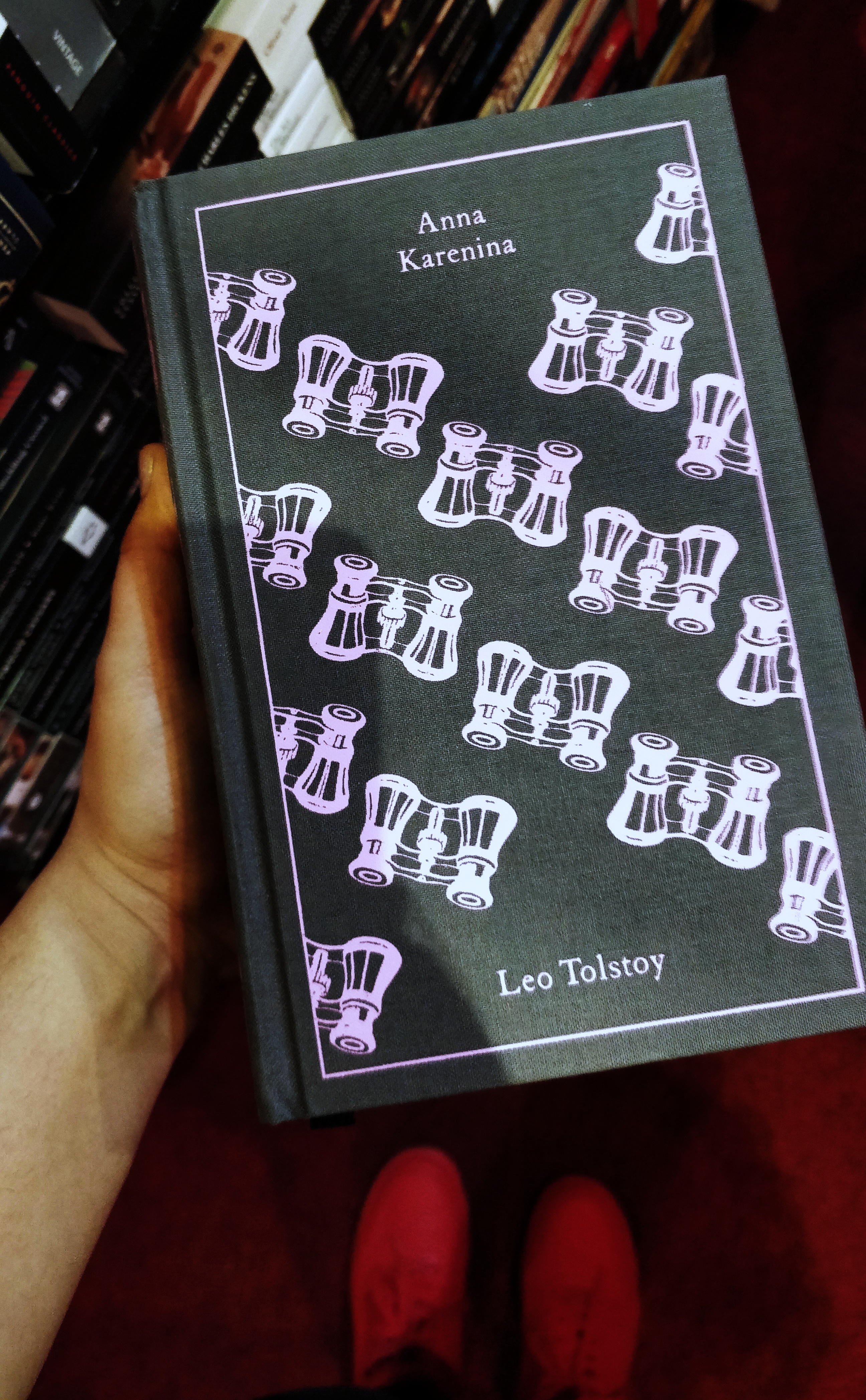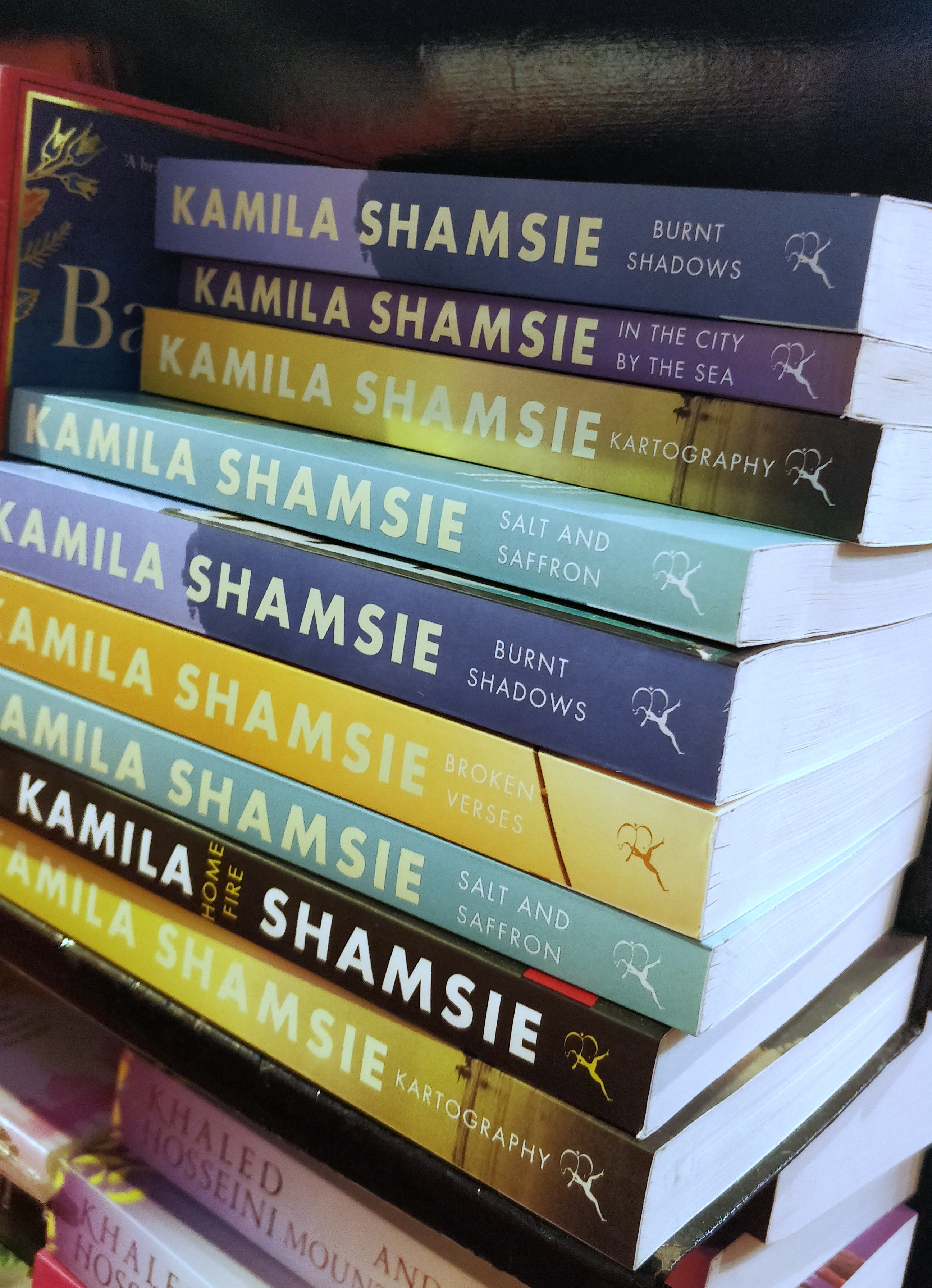 I will be going back to Deutschland soon and due to the luggage limitations, I was not really planning on buying more than a couple of books yesterday. However, you guessed it, I totally ended up going overboard. After all, it is always hard to resist a good book sale. Liberty Books has always been my go-to stop for most of my book purchases so naturally, this year was no different. So from Liberty Books, I got myself the following:
Before the Coffee Gets Cold (Toshikazu Kawaguchi) – the excerpt seemed interesting and I think I have been unintenationally gravitating quite a bit towards Japanese/Asian authors as of late.
Sputnik Sweetheart (Haruki Murakami) – Murakami is a living legend and over the years his work has really grown on me. I enjoy reading his rich plots so of course I had to pick this one up. I hope someday I would learn Japanese and appreciate his novels even more in their original form.
21 lessons for the 21st Century (Yuval Noah Harari) – This was actually my dad's pick for me and it seems interesting enough to tickle my fancy.
In Other Rooms, Other Wonders (Daniyal Mueenuddin) – I love reading books by Pakistani/Desi authors particularly in English as I feel we do not have enough representation globally and I look for relatable content in their work so that I can also share it with my friends from other parts of the world. Speaking of Pakistani authors, last but not the least, and in fact, my most sought after purchase happens to be
Kartography (Kamila Shamsie), the book that I have been searching for years has finally become mine. Handsdown, Kamila Shamsie is my all time favourite. I just love the way she words every scenario in her books and at this point, I am an avid collector of all her work.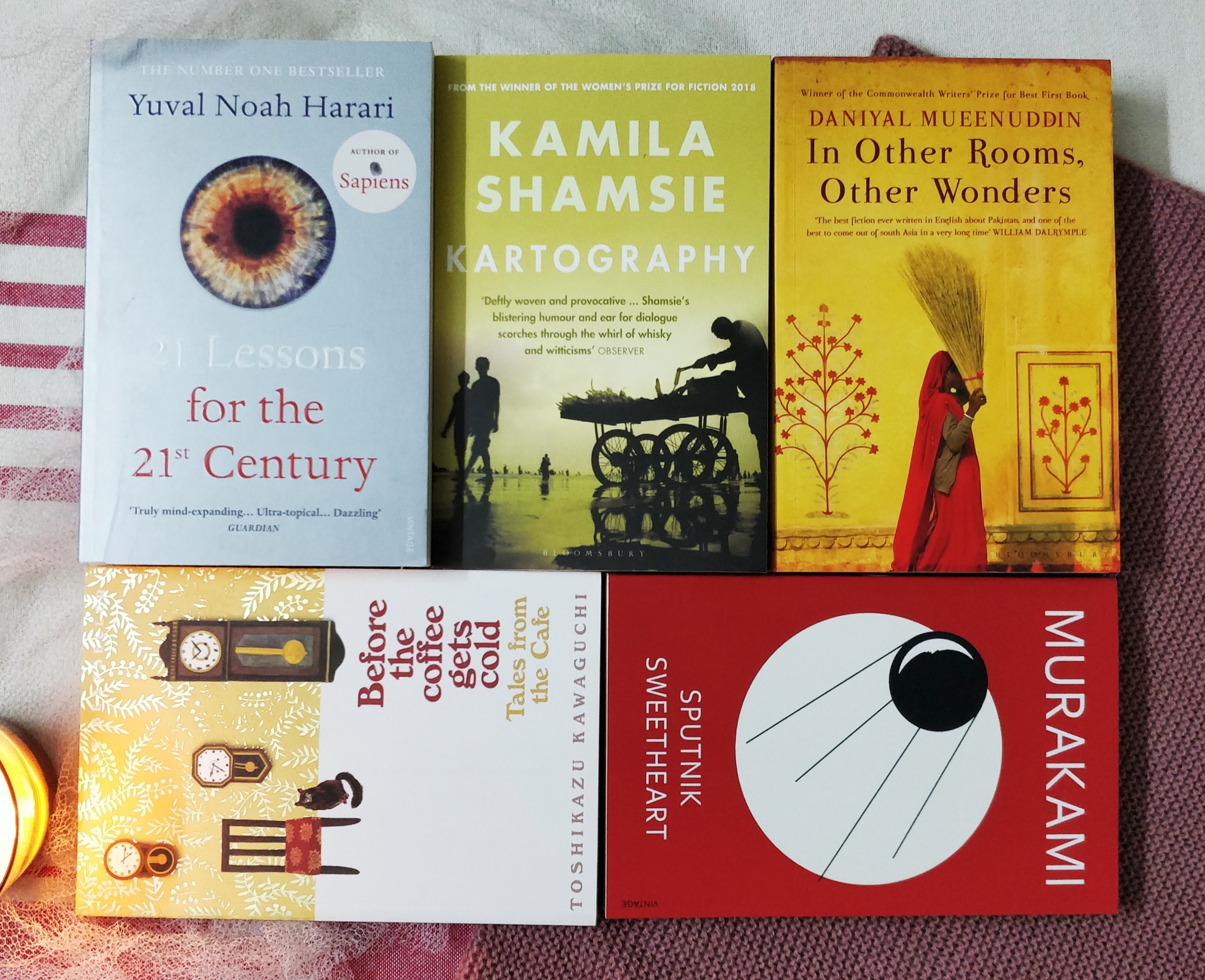 Then my next obvious stop was Paramount Books, the place which once filled my childhood library with all sorts of books. Back in the day we always used to go to the Paramount book fair as well, which takes place in early September, around the same time as the beginning of the school term in Pakistan. Things have changed since and their range is rather limited for me as an adult. Nonetheless, I still love visiting their stall and picking up a couple of books as a customary tradition if nothing more. So from Paramount Books, I bought the following:
Roll of Thunder, Hear My Cry (Mildred D. Taylor) and as you know from my past KIBF haul how much I love reading Horrible Histories (Terry Deary) even as a grown adult, I ended up picking
Savage Stone Age and
Cut-Throat Celts. However, only after coming home, I realized that I already have the latter from a previous KIBF haul and now I am planning on passing down this extra copy of Cut-Throat Celts to my baby cousin.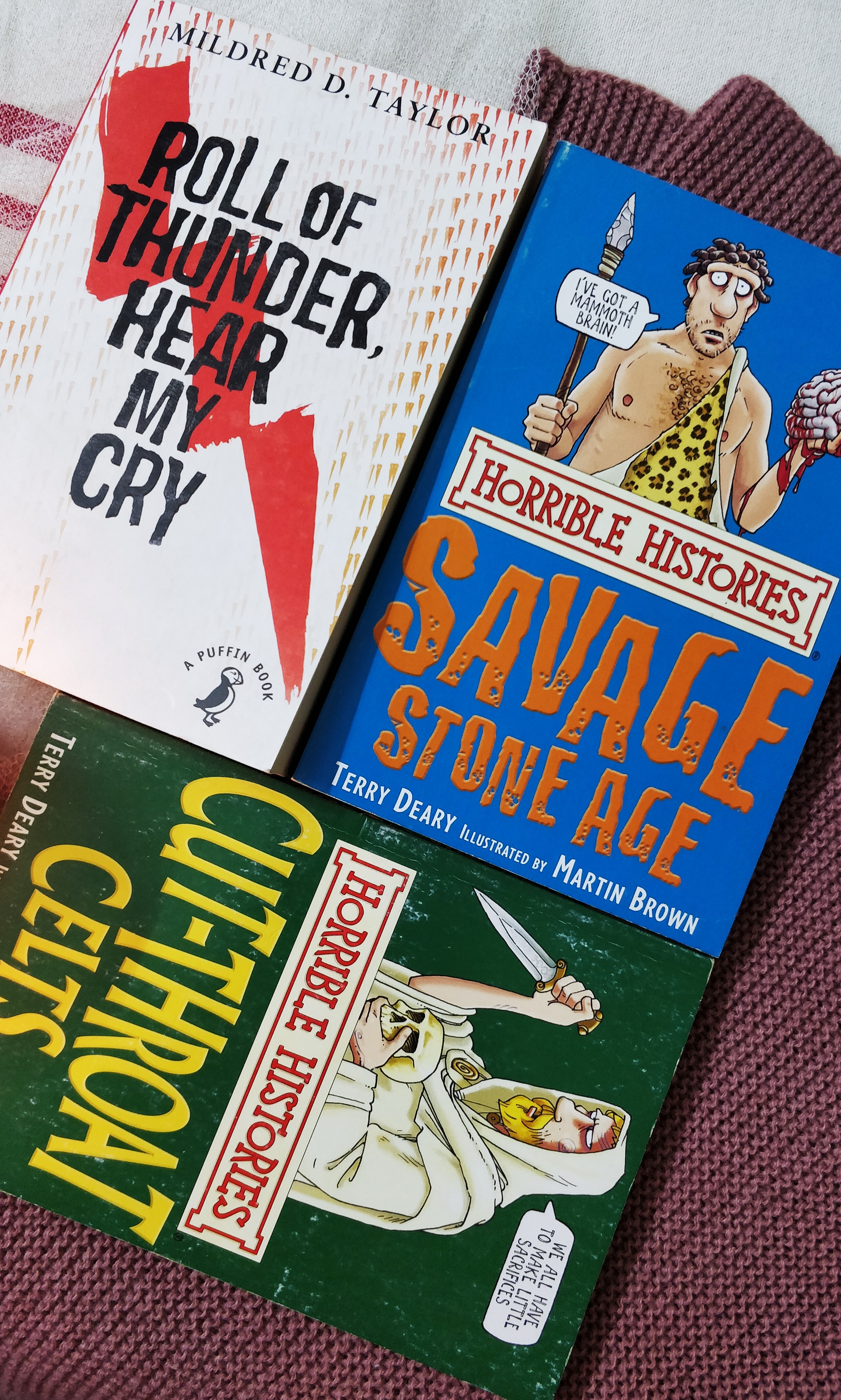 Last but not the least, it was a day of book shopping so I ended up picking up a few covers from roadside sellers in Karachi as well on my way back. I guess I managed to get my hands on some absolute gems which are as follows:
Home Body (Rupi Kaur) – Now I have only read Milk and Honey from the poet previously and I thought it was half decent. Though I am more of a fan of how she performs her poetry on stage. Nonetheless, I still wanted to add this book to my collection.
Everything is Fucked (Mark Manson) – This is another book that I just wanted to add to my collection since I have already read the first one from the author.
Will Grayson, Will Grayson (John Green) – I have been trying to get my hands on this title for ages since I am a huge John Green fan and his book Looking for Alaska will always remain my absolute favourite. I am so glad I finally found Will Grayson, Will Grayson in Karachi!
The Anthropocene Reviewed (John Green) – This has been one of the top recommendations as of late and of course, I will always pick every John Green book ever so I am super excited to give this a read!
Men Without Women (Haruki Murakami) – You best believe that I will also always collect Murakami and get lost in his surreal stories.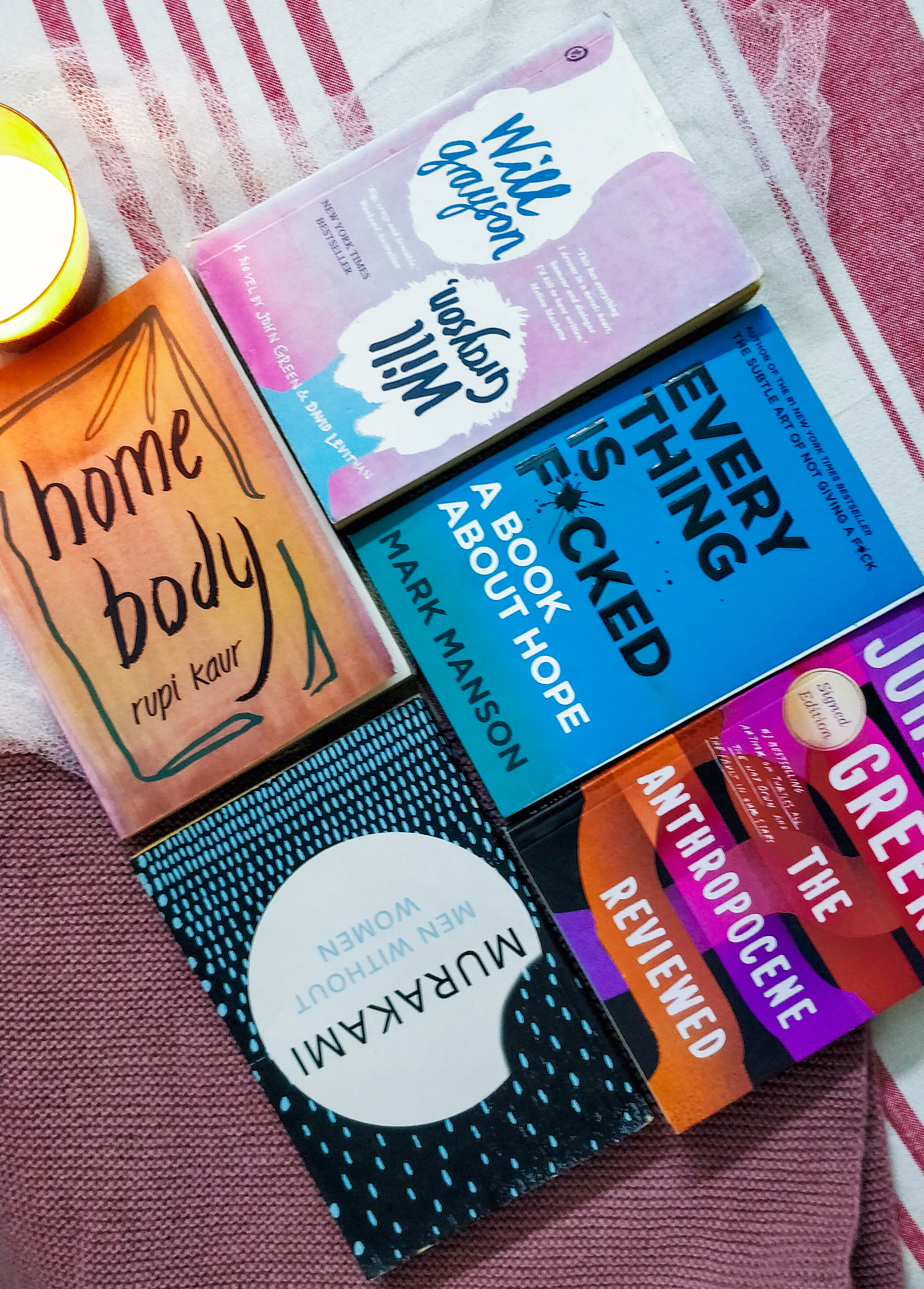 Share with me what have you been reading lately and what do you recommend this month?