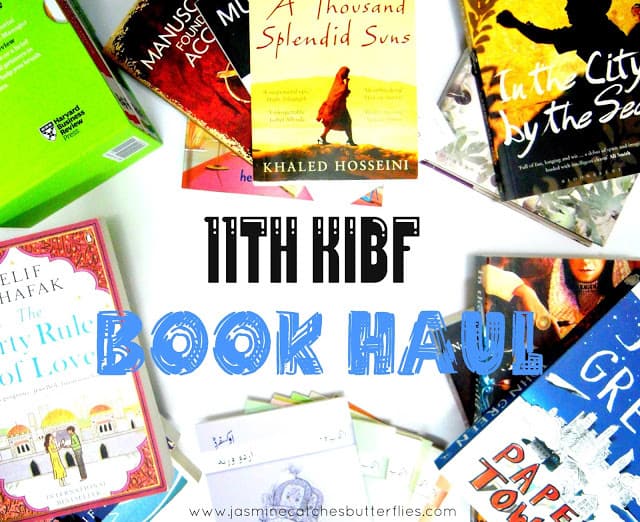 Karachi International Book Fair is my most awaited event of the year and I have been able to attend all of the 11 held till date. This time around, it happened a bit early, that is in November 2015 rather than December but due to my finals and then an out of town trip I could not post my haul earlier. As usual, once inside, I went crazy, especially at Liberty books and loaded my baskets with dozens of books I have been wanting to read. While some of the books were suggestions, I bought most of the books from some of the popular authors as I feel there is still a lot for me to explore.
In fact, apart from Liberty, there was only one other stall I shopped at and that was Oxford, from where I picked a collection of Urdu poetry books. My father already has a vast collection from numerous famous poets but I just thought these would be easier for me to go through. I chose 7 popular poets, but there were a lot more options.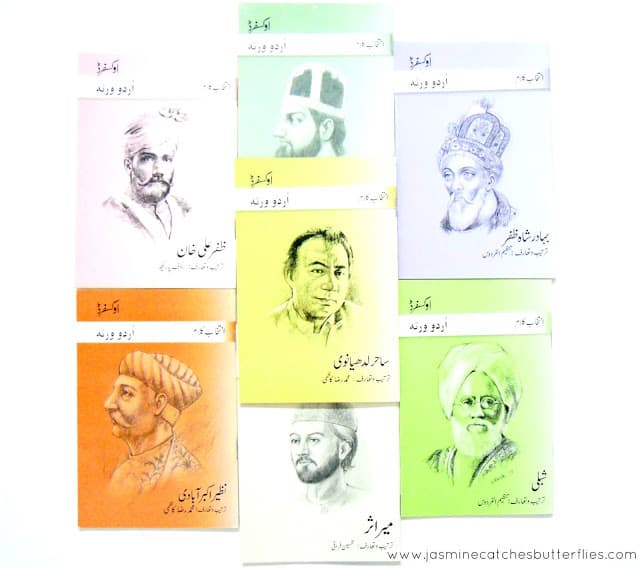 Urdu Poetry Books from Oxford University Press Pakistan
R-L/T-B: Bahadurshah Zafar, Zauq, Zafar Ali Khan, Sahir Lodhyanvi,
Shibli, Mir Asar, Nazir Akbar Abadi
Even though I have already read the book, thanks to Noor Unnahar from Noor's Place, I bought
Manuscript Found in Accra
to add to my personal shelf. I just feel that it is a must have and you can read more of my thoughts on it
here
.
I was lucky to get my hands on the set of 20 Minute Manager from Harvard Business Review Press that too for a bargain at 10,000 PKR whereas its actual worth is over 24,000 PKR. Other than these, I wanted to complete some of my book collections from authors like Robert Galbraith, Khaled Hosseini, and John Green so I got whatever I could find from them. Liberty was too crowded this time and there was hardly any space to move so I couldn't find Will Grayson, Will Grayson but still managed to find Paper Towns by John Green.
Elif Shafak has been another popular author as of late so I picked three books from her; Black Milk, Forty Rules of Love, and The Bastard of Istanbul.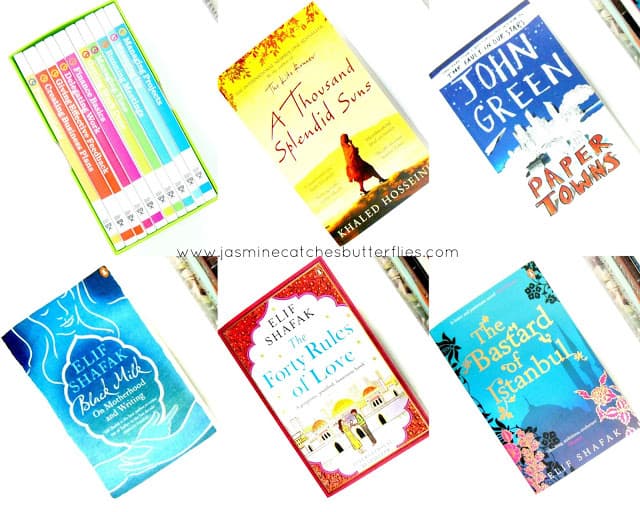 L-R/T-B: 20 Minute Manager, A Thousand Splendid Suns, Paper Towns,
Black Milk, Forty Rules of Love, The Bastard of Istanbul
Kartography by Kamila Shamsie
is one book that I have been looking for ages but it is now hard to get hold of since it is no longer published. However, this time, I spotted two other books from the author so I had to get them.
In the City of Gold and Silver by Kenize Mourad
seems like another interesting read pertaining to the subcontinental culture and I want to read more mature writers now. So, this made me get another book from
Murakami
as well and just one chick lit from
Sophie Kinsella
that too on a recommendation, because if your read my
2015 Has Made Me Realize
blog post, you know I am over that genre.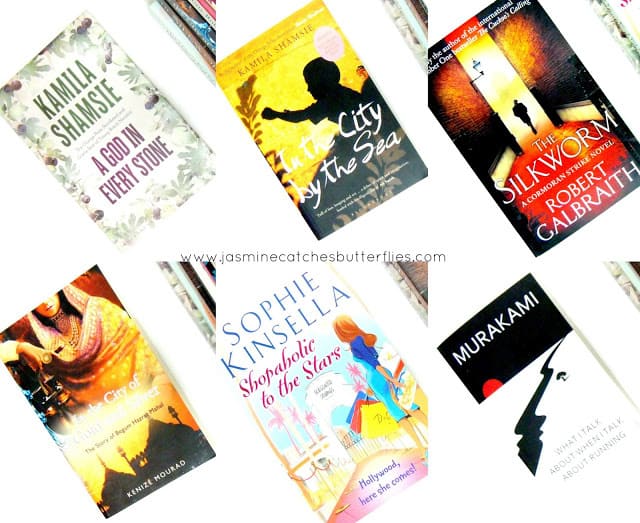 L-R/T-B: A God In Every Stone, In The City By The Sea, The Silkworm
In the City of Gold and Silver, Shopaholic to the Stars, What I Talk About When I Talk About Running
That is pretty much all I got and there are some books that I will be borrowing from my brother's shelf too. If any of you guys attended KIBF or any such book fairs recently, let me know what you got! 🙂


(adsbygoogle = window.adsbygoogle || []).push({});