Hi Butterflies!
I hope you all had a lovely weekend! 🙂
Eid is now officially over, but it still only is the fourth day of eid for many of us, and luckily enough I have another week off before second semester at uni kicks in. 😉 I'm so relieved as I ain't ready to go back yet! 😀
There are just so many posts that I have to write, and I'm so excited as I have a lot to share with you guys!
However, coming to today's post, here is a glimpse of my main Eid outfit, though I didn't wear it all the time due to the hot weather, but I've got 4-5 weddings to attend this August starting today and I'll be wearing it in one of the events too along with loads of other evening outfits hanging around in my closet.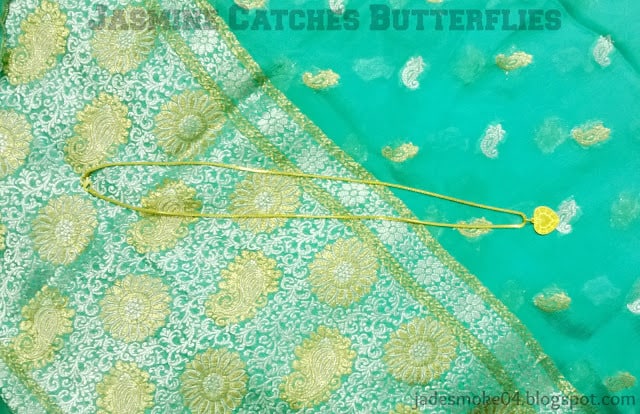 It's about time I get a DSLR, but my budget shouts not yet. My digital camera was doing no justice to the colour of this outfit, and my phone camera only did a slightly better job and therefore I couldn't properly capture the complete outfit, but trust me it's so much more beautiful in real. A very elegant Paris Green shade and as you can see, this dress has a beautiful silver and golden zareen work on it. I bought this unstitched at Exclusive and then just got it simply stitched with chooridar sleeves and pajama as it already had neck and daaman made on it. I kept it quite simple in the jewellery department and just wore a gold necklace that my parents gifted me on my 18th birthday.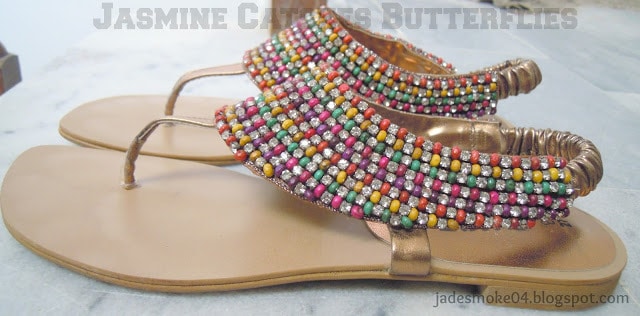 These are the sandals I paired with my outfit. I bought these from Sprint at Dolmen Mall, and they go well with a lot of outfits. I love these because even though these have multi-coloured beads, they still don't look tacky!
Moving on to all the yummy things we ate this eid! Well, actually there was a lot that we enjoyed eating this Eid and none here are any of our traditional sweets, but they were gone as soon as they were served as we had guests literally flooding in all day so I couldn't photograph them. Anyways, here are just a few things that I managed to capture.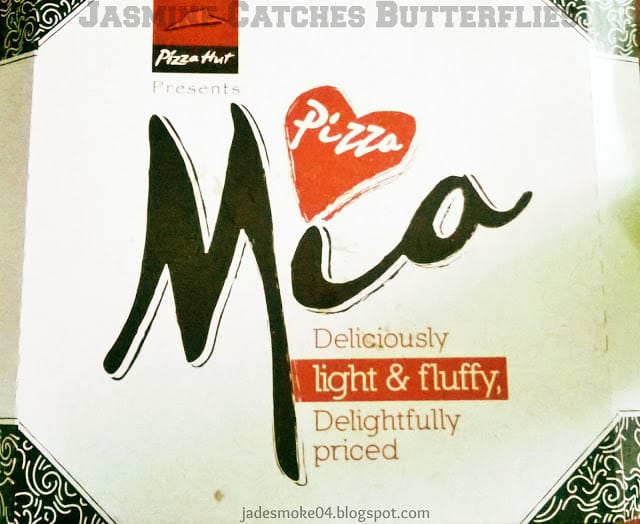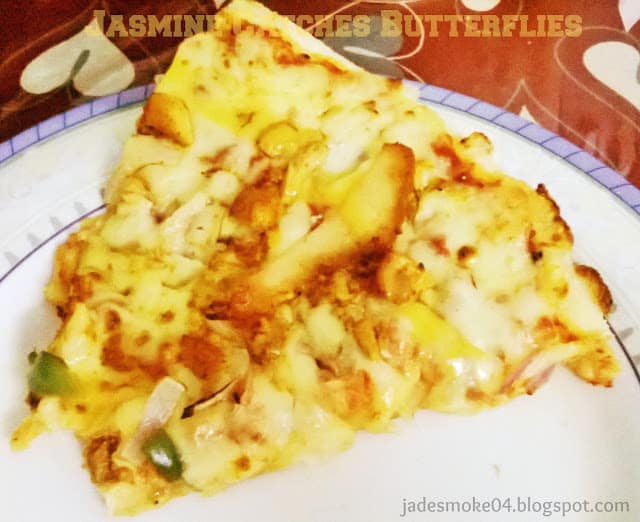 First up, we spent our Eidi on Pizza Hut for dinner on the first Eid day! Bro and I ordered the XL Mia in Chicken Lovers along with the salad and again the salad was gone in a blink of an eye!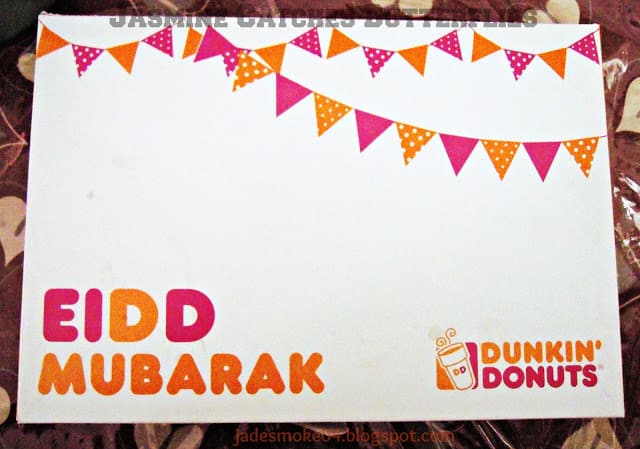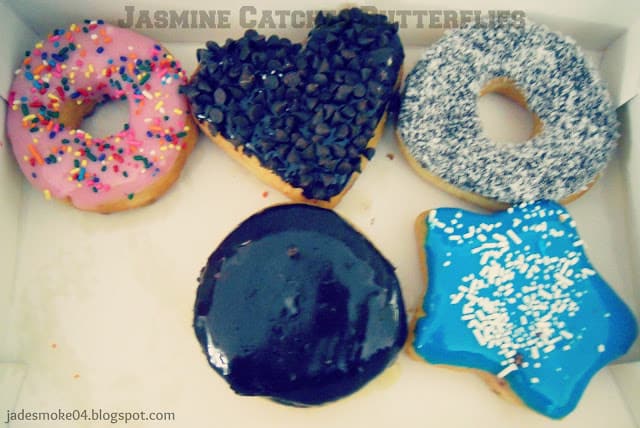 On the second day we received a lot of sweetmeats and cakes but this was my favourite box! And you can see, 1 donut was gone already before I could take a photo!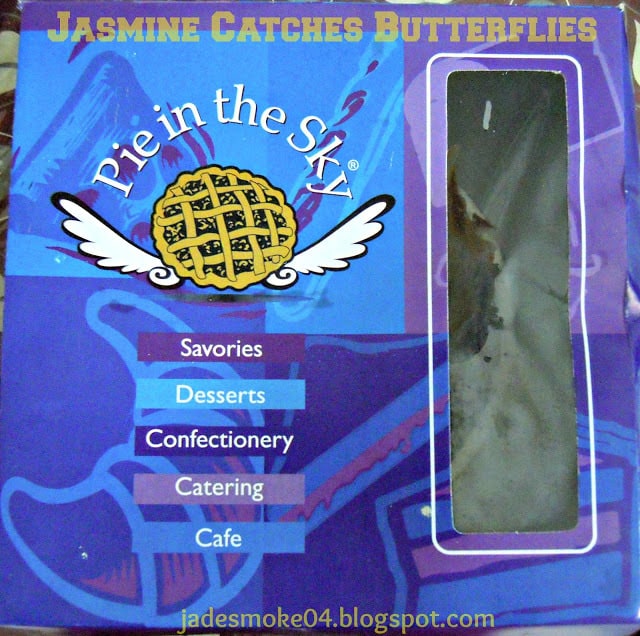 On the third day, we actually were invited to lunch at my uncle's place, and in the evening we were the hosts ourselves but in the morning time we had a few guests over too, and one of them got us this huge box of Pie in the Sky Chocolate Malt cake (Heaven!!).
So that's just a brief overview of what I wore and enjoyed this Eid being a foodie. 😛
Thank you, everybody, for sending me such lovely Eid wishes here and on my social media! Love you all! <3
How did you spend your Eid or weekend? 🙂 x