Hey guys! I've put together an outfit for you guys! I think it's a great combination for hanging out with friends.
Hope you like it 🙂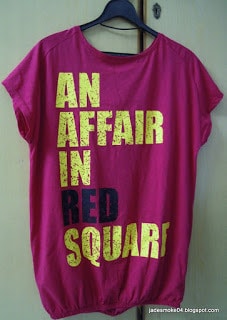 The shirt is from Outfitters and it's called "An Affair In Red Square". My best friend gifted this to me on my birthday!
It's a baggy t-shirt which is very comfortable and you can wear it with a black full sleeve shirt inside during winter as well.
Price: 1090 PKR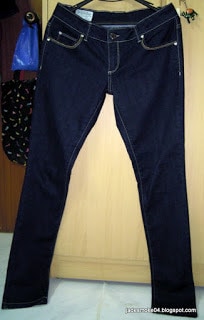 The jeans is from Stoneage Jeans Co. This is a Turkish made product and the material is very soft and amazing. It's a skinny jeans which is totally in fashion these days. The cut is diamond and the colour I got is DDW-002 Rich Blue 3032, which is my favourite as it goes well with any colour!
Price: 3750 PKR
You can accessorize it with black, yellow or red boots, heels or sandals and funky jewelry!
Disclaimer:
This is not a sponsored post.


Photo Credits:
jadesmoke04.blogspot.com
Please follow and comment for your feedback.